She dwells in one of those fancy apartment buildings with all the amenities in the heart of West Hollywood. Her place has the aura of Madame Olenska. With the curtains closed, there's incense burning and plum-colored candles glowing in the daytime darkness. A large bookshelf is stacked high to the ceiling with everything from Harry Potter to Irvine Welsh, both of whom she loves with a passion. She reads from the latter's Trainspotting out loud in her thickest Scottish burr. Skin spent most of her life in Scotland although she was born in California. The daughter of missionaries, Skin got to road trip across the USA with her parents, doing drama sketches, street theater, songs and comedy as a way to make Jesus fun! The Bible-thumping family eventually relocated to the land of the Scots. "I'm really glad I grew up in Scotland because it gave me a different perspective on the world." Skin was the only black kid, so she got bullied a lot. But it got better. Acting, drawing, singing and writing have always been ways for Skin to express herself. Modeling has taken up a lot of her time lately, but she still sketches and pens short stories for her own amusement. When she was a student in Dunfermline, Scotland, her focus was on art and design. It switched to acting, and after four years she dropped out at the age of 15.
"I wanted to leave school because I got so much shit. I was always really geeky and swatty up until I was a teenager and started rebelling, not wanting to go to church anymore."
Skin's parents were initially pissed about her rebellion. Dad hated it. Mom was disappointed. By this time they had stopped doing missionary work, and her father was working on the popular BBC children's show Balamory.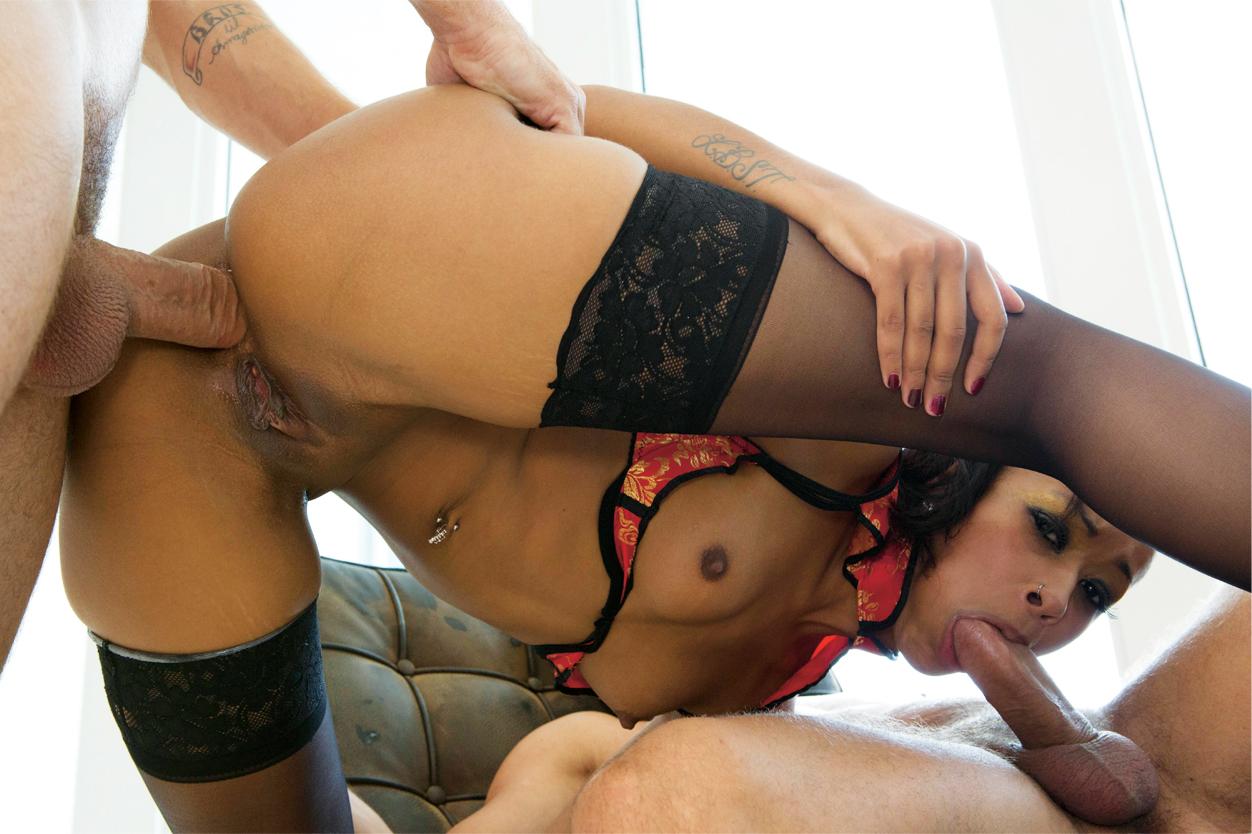 GANGBANGS AND CASH