I remember the first time I saw a Vegas showgirl in real life. I was a kid, and I was mesmerized by how smooth and shiny the woman's legs were. I pointed out the mannequin-like limbs to my older cousin who informed me, "That's not her legs. That's pantyhose!" My prior knowledge of nylons was just those L'eggs eggs you could buy at Walmart, so I had no idea about the sheer power of hosiery. 
Legwear can come in all sorts of styles, textures and colors and, for some people, pantyhose and stockings are more than just a component of an outfit or uniform—they can be a cum-inducing, toe-curling erotic delight. 
And much like pantyhose themselves, the accompanying fetish surrounding them comes in an array of styles. 
"A pantyhose fetish is the sexual arousal that happens when a person wears and/or watches others wear pantyhose or stockings," fetish expert Matriarch Ezada Sinn tells HUSTLERMagazine.com. "As with most fetishes, there are many variants of the pantyhose fetish. My experience showed me that the more one explores, the more aware she/he becomes of the specifics. Some like the process of putting on and taking off the nylons, some like a certain pose and others may only like a particular type, such as control top pantyhose or fully-fashioned stockings."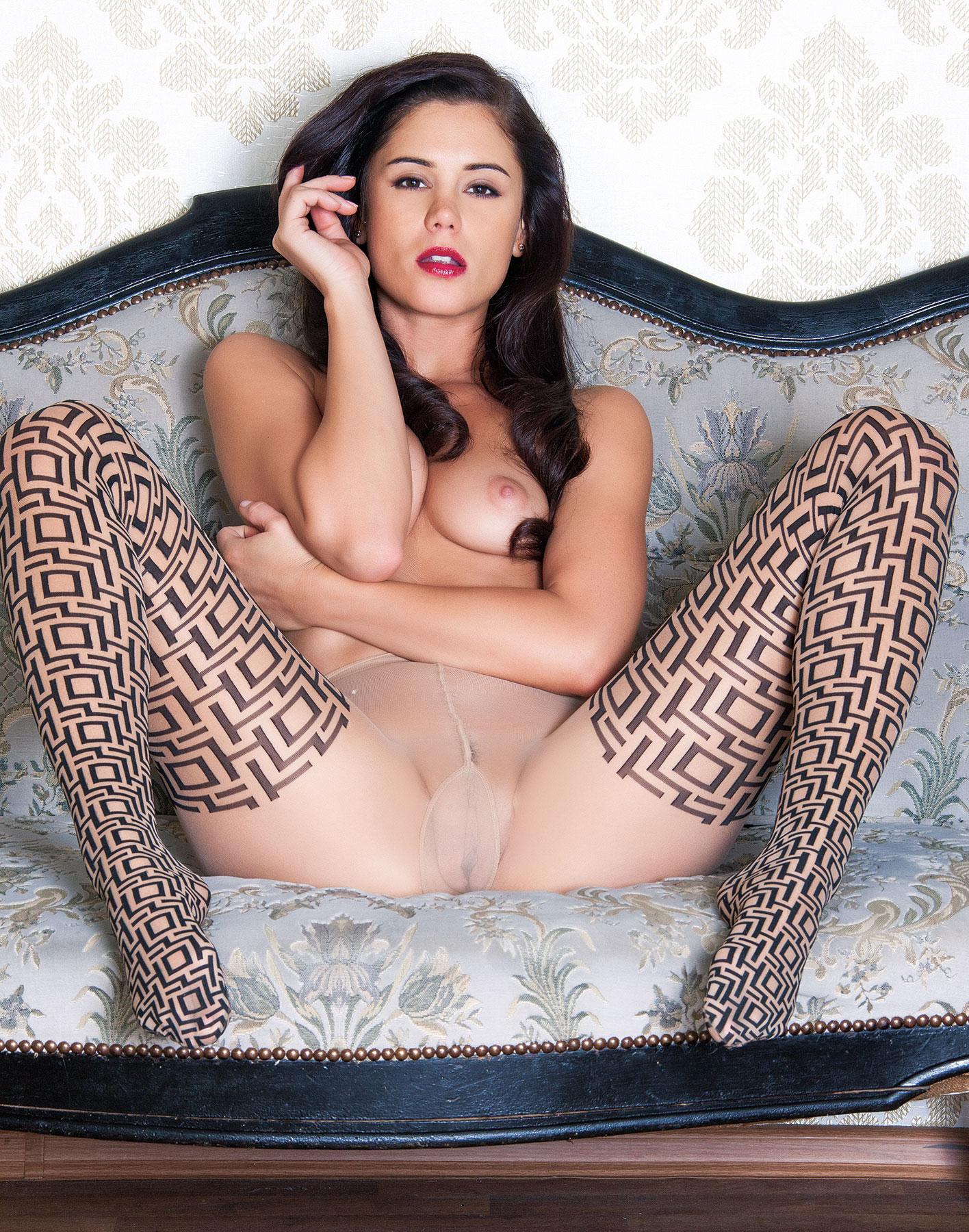 Sinn is a pantyhose fetishist living in Bucharest, Romania. She was introduced to the fetish in 2011 by a fellow Bucharest domme, Mistress Luna.
"Mistress Luna offered me as a gift a pair of superb nylons, and together, we used her submissive partner. I enjoyed the sensation of quality pantyhose against my skin, and it made me feel elegant and powerful. I started to experiment with different brands and types, and soon, I realized I have a strong fetish for thick and shiny pantyhose," Sinn recalls.