Meet Niki and Cami, twin podcasters who are determined to spread the good word about nonmonogamy, sex parties and so much more.
In a field as crowded as podcasting, you better have something unique to offer. Sisters Niki and Cami are both gifted broadcasters and formidable storytellers, but that's not all they have in common. Let's put it this way: have you ever come across a sex and sexuality podcast hosted by twins? No, you haven't.
Not that they trade on this fact in any way. Yes, the show is called Double Teamed and no, they don't do sex stuff together—that's gross, and so are you for thinking it. Rather, they take a touching and inclusive approach to topics like nonmonogamy and kink, not to mention some first-rate stories about upscale L.A. sex parties. Do these girls know how to live, or what?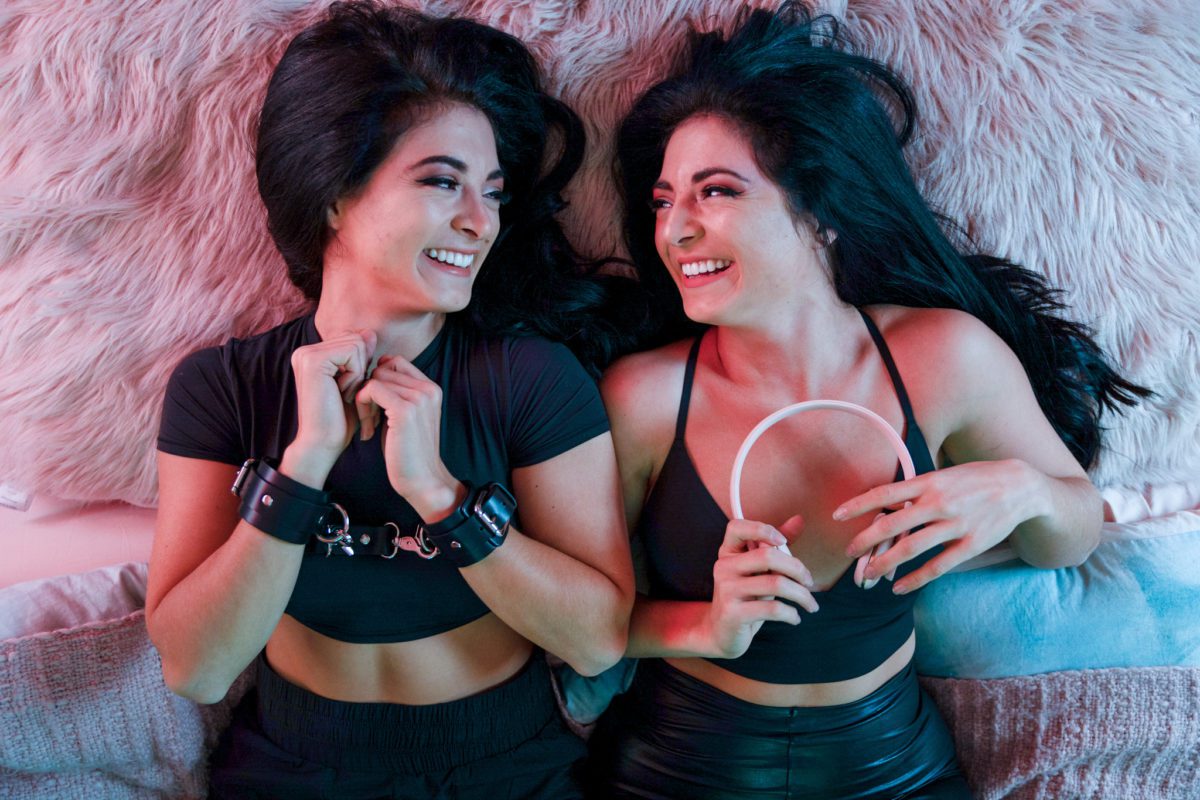 HUSTLERMagazine.com: Based on your podcast, I'd say there's no shortage of adventure in your respective and collective lives. How did Double Teamed come to be?
Niki: We'll be completely honest: neither of us have ever listened to a podcast a day of our lives.
Cami: Well, we did listen to Call Her Daddy…
Niki: Yes. I remember when I looked up podcasts about open relationships. I don't know what I put in my Google search but I only found three podcasts about swingers. And I was like, Well, we're not really swingers... Then a friend of ours who was listening to our conversation said we should start a podcast. We laughed it off until another friend said the exact same thing. And he produces podcasts, so we thought, Let's try it out!