In case there was any question, it's really not a good idea to bring pleasure products from previous relationships into your current partnership. The experts explain the various reasons why.
Most of us would like to think of ourselves as sexually liberated, able to roll with the punches in just about any carnal situation, no matter how extreme. If asked to put on a Michael Myers mask and engage in a creepy fantasy, we're there. A polite request from the neighbor to eat chocolate cake out of their butthole? Happy to do it! For we are the sexual progressives, the forward-thinkers of fornication. Nothing can or will ever be able to stop us on our hellbent path for pleasure.
You'd be surprised, however, by just how quickly this devil-may-care attitude can come to a screeching halt once a partner pulls out a sketchy box of used sex toys from underneath the bed and wants to play: "Oh, Ronnie, my ex, just loved it when I'd wear out his heinie with the Electro-Prostate Pulverizer 1000. You'll love it, too, just wait and see!" Whoa—pump the fucking brakes! You want to put that thing where? We might be willing to do anything for love, but when it comes to getting down with sex toys used with previous lovers, we won't do that.
Most people have no qualms whatsoever about wearing out the same sloppy sex organs as the dozens of others who came before them. But sex toys, for whatever reason, are viewed differently. Evidently, swapping bodily fluids with someone who has boned the communal equivalent of a small town is perfectly acceptable, but bringing a dildo that you employed with an ex into your current relationship is verboten. No, sir; even the most sex-positive of us tend to shun hand-me-down dongs.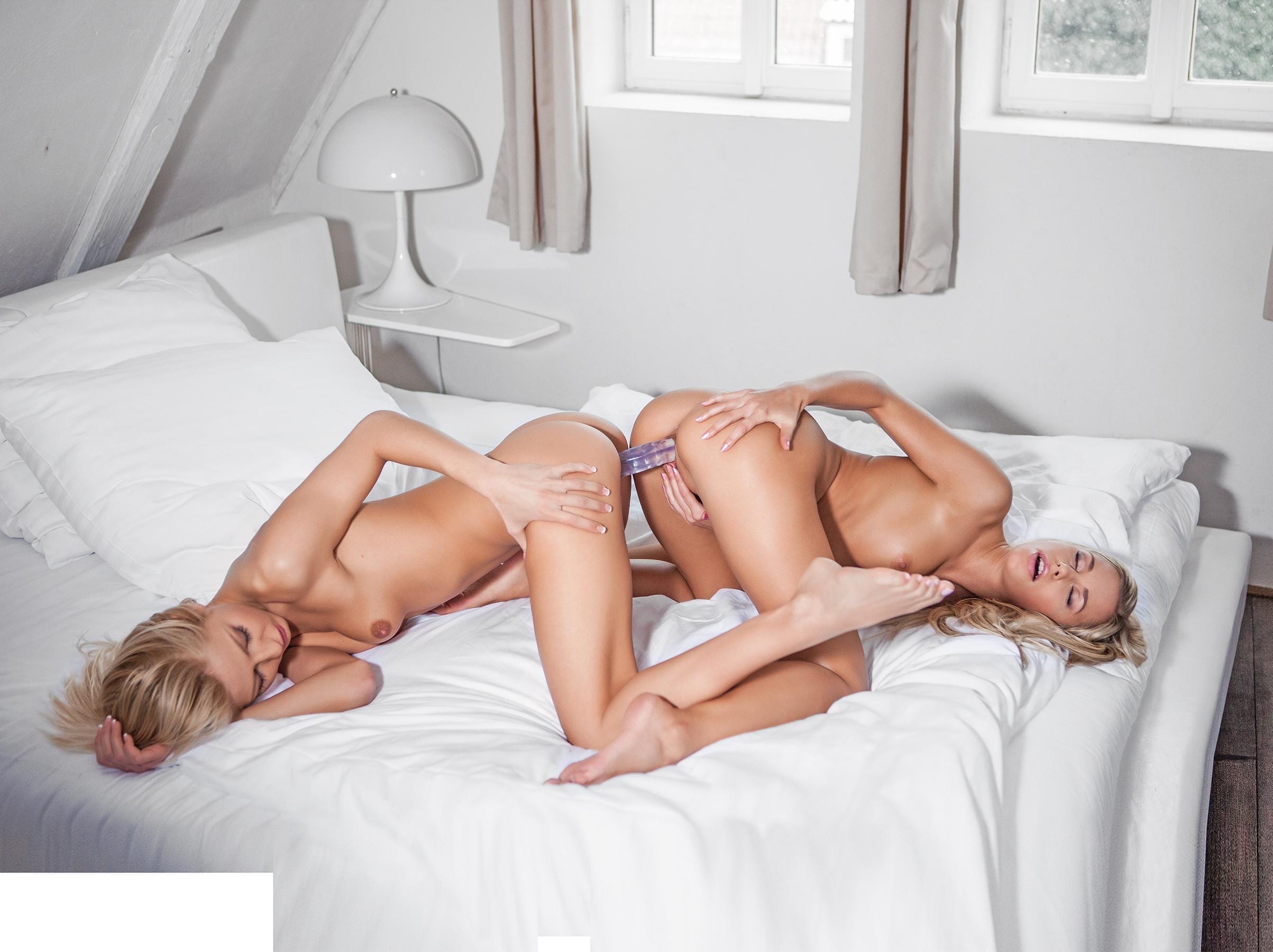 "I don't buy underwear at Goodwill either," Carly, a 34-year-old swinger from Houston, tells HUSTLERMagazine.com. "We might bring home strangers, but we're not sharing toys. That's just gross."
Truth be told, it's not always obvious that a sex toy has made a few rounds. Its wild journey may not even come into question. A man, eager as a horny beaver to pin a woman's legs behind her ears, isn't likely to give her the third degree over a jelly dong resting on the nightstand. Hell, he might not even consider or even care to learn how many times she's been poked and prodded with the godforsaken thing once he's been given the esteemed privilege of wielding it. Nope, that dude is just happy to be getting some. But the seductive situation has the potential to become a labyrinth of disgust if that woman dares utter a phrase something to the effect of, "Okay, buddy, now it's your turn." That's when the haunting images of strange male orifices, foreign fluids and stray pubic hairs have the potential to float to the surface and send even the kinkiest man running out of the bedroom screaming at the top of his lungs.
"One time, this girl I was seeing wanted to peg me," recalls Stephen, a 28-year-old dishwasher from Saint Paul, Minnesota. "She showed me the strap-on and everything. But, like, I knew, 100 percent, that she didn't just go out to a sex shop one day and buy a rubber cock just in case I was down. That chick had butt-fucked other men. I kept thinking about how many assholes that thing had been inside, and now she wanted to stick it in me. Um, no, thank you!"