Whether it's moans, dirty talk, heavy breathing or something else, most of us enjoy a little mouth music while doing the deed. HUSTLERMagazine.com explores the scientific connection between our ears and our junk.
It's no wonder that we love sex so much—there's something there for all of our senses. Sight? Touch? Taste? Clearly. The olfactory allure of fucking might seem less obvious, until you consider how much time guys spend chasing down the scent of pussy.
Perhaps even less apparent is the fact that fucking also offers a treat for the ears, but it's true—for most of us, getting laid sounds great in more ways than one.
How so? A recent survey of nearly 2,000 Britons conducted by Vivastreet sought to determine the sounds that folks like to hear while boning, and found that moaning is the relational racket that most hope to conjure with their pants around their ankles. Thirty-four percent of women said they want to hear their partner moan while in the throes of passion, as did 33% of men. Dirty talk and heavy breathing were a close second and third, respectively. And don't worry about getting too loud the next time you're pounding one out. There's no need! The majority of the respondents agreed that silence while gripping and grinding is the one thing that least often fosters the mood. Sure, it's almost Halloween, but come on—nobody likes a dead fuck.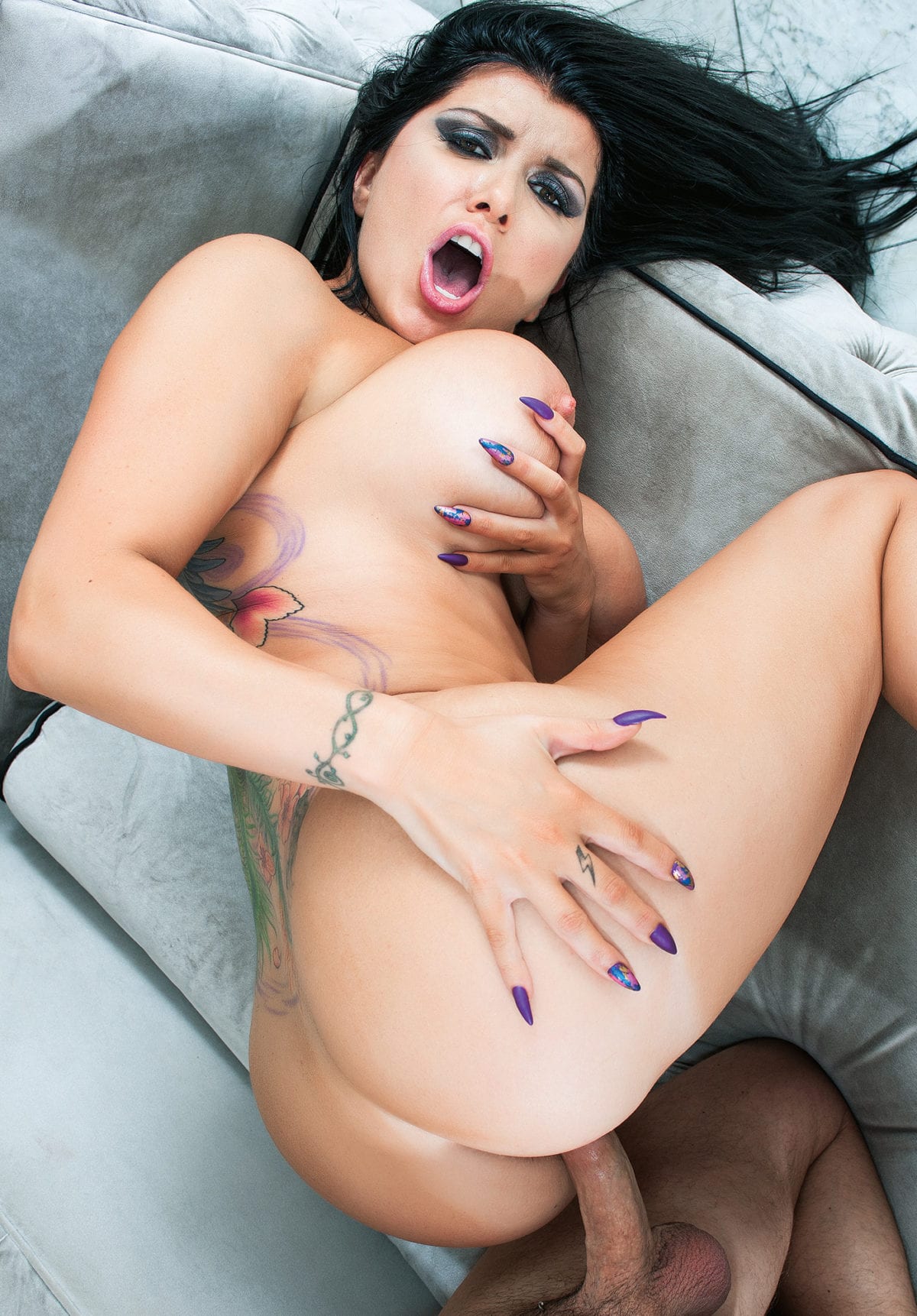 But what is it about moaning that turns us on the most? It's been suggested that the deeper sounds associated with moaning resonate lower in the body, but that theory makes little sense when you consider that our vocal cords aren't located anywhere near our get-us-off spots.
The real reason we like our partners to moan, one expert tells HUSTLERMagazine.com, has to do with us wanting a reward for being a dedicated orgasm donor.
"I think that we want to believe that we are the cause for someone's pleasure response," Los Angeles-based licensed marriage and family therapist and sexologist Nicoletta von Heidegger says. "It boosts our ego! Just like a comedian would prefer you laugh at their jokes, a lover would prefer that you make a sound associated with pleasure than have no response at all. We are animals, after all, who appreciate positive reinforcement."