Photos courtesy of Dark Star Pictures
PVT Chat is the latest movie from DIY director Ben Hozie, who is also the frontman of the art-punk band Bodega. The dark thriller stars Uncut Gems breakout star Julia Fox as Scarlet, an online dominatrix who has captured the heart and soul of one of her regular clients, Jack (played by Bully actor Peter Vack).
Jack's down on his luck, mourning the death of his friend and drifting through life making a few bucks here and there as an online gambler. When he wins, he spends his earnings on cam sites and by tipping sex workers. Jack's obsession grows, creating a shift in the dynamic, and he starts to cross the line, creating chaos and tragedy. The movie is reminiscent of the grimy, unfiltered New York of Richard Kern or Abel Ferrara, with a cast of lost characters, each searching for something fulfilling within a confusing modern world. Stark, sexy and brave, it's a massive success in its representation of millennial angst and loneliness.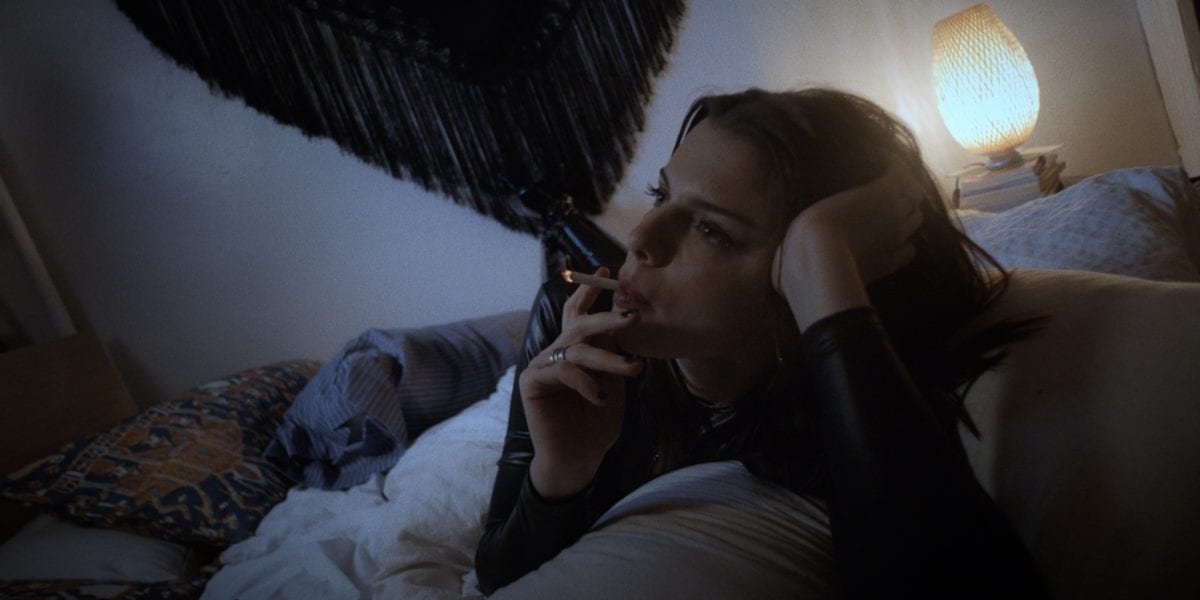 The movie goes in hard. Literally, with a full-frontal scene of Jack beating off in the middle of a session with Scarlet. While mainstream moviegoers might not be used to being greeted to a fully erect cock in the immediate post-credits sequence, we know that HUSTLERMagazine.com readers are made of stronger stuff. We spoke to director Hozie to find out more about this unique and memorable movie.
"You're playing with fire," Hozie admits when we raise the subject of nudity and cinema. "I wanted to immediately, in a punk rock fashion, reach out through the screen and grab people by the shoulders and say, 'Pay attention. What you are about to see is real.'"