What happens when role-play intersects with our most primal desires? Welcome to the wild and wonderful world of pet play, where naughty kittens, pups and even the occasional dragon can frolic freely without judgment or shame. And so can you.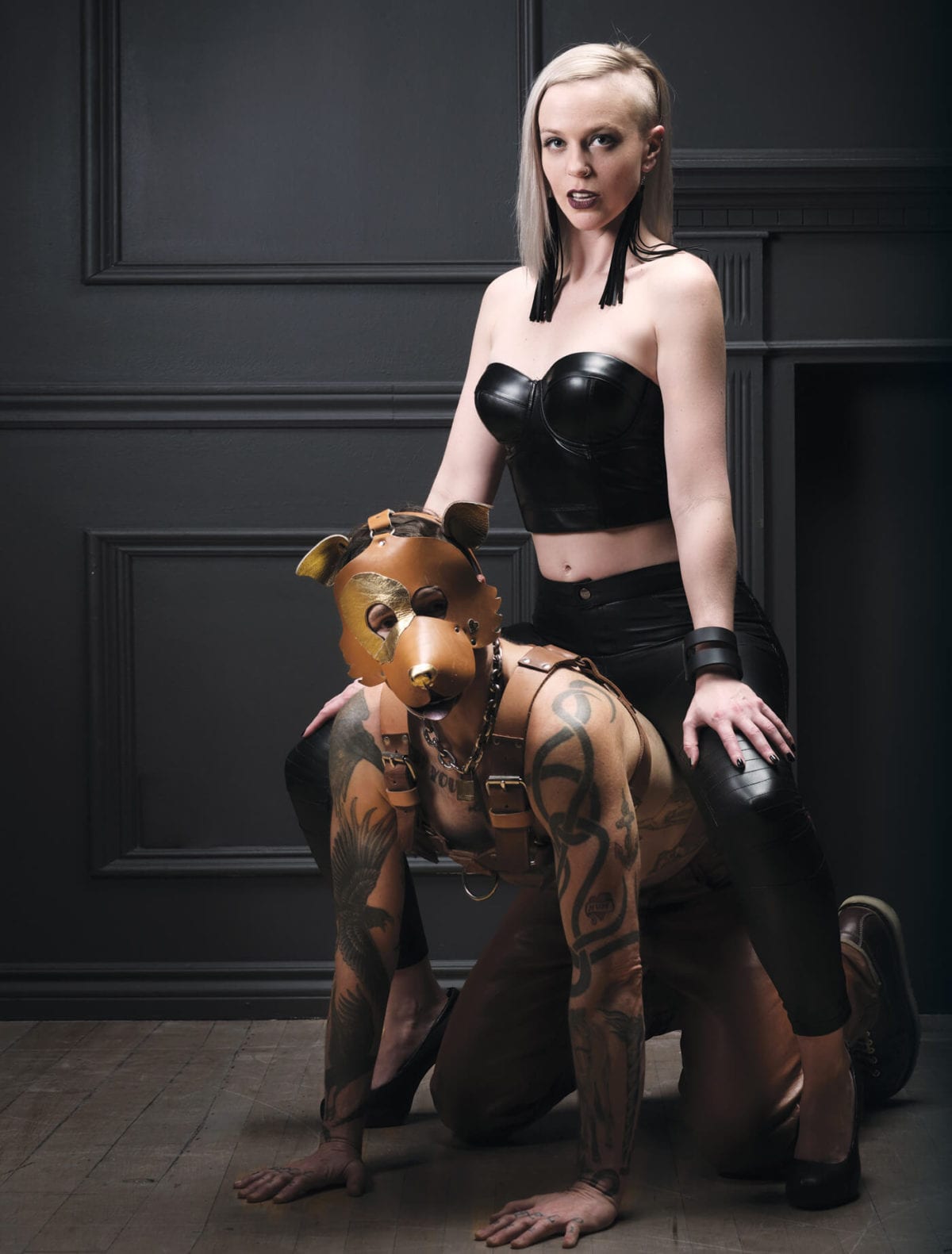 Last October, online Walmart shoppers in search of a Halloween costume were briefly privy to a very special product. Upon first glance, it seemed like a traditional lucha libre wrestling mask, but with distinctly…canine features?
The product vanished soon after it was reported, but the snafu did not go unnoticed. And so Middle America was treated to an impromptu crash course in fetish role-play—the masks were, in fact, intended for pet play.
Specifically they were pup masks, a popular permutation of a kink where people behave like pets, dress up like pets and, in some cases, make a nice living doing so. There are no rules per se. Some pets have handlers; some don't. Some people dress the part; others are more about the headspace. But what most pet players have in common is the interplay of submission and domination as experienced through animal personas.
Pet play, at its core, is a reverse-anthropomorphic form of role-play that is expressed through power dynamics and fantasy; BDSM with a dash of make-believe and plenty of belly rubs.
You may think it sounds silly, and you may be right, but guess what: It's okay to be silly. It's okay to want to be a pup or a kitten, a fox or a pony. It's okay to want to curl up at your handler's feet, content and safe in a warm and happy headspace of your own design. And if being a sexy dalmatian makes you feel like your best you, then wear your spots with pride, little pup.