Social justice protests are intense right now. Thank God. Change has been a long, long time coming, and it is fi­nally blowing in the wind. Racial inequality has plagued our nation since it began. Every mode of commerce and every form of industry has been affected. Porn is no dif­ferent. For decades African-American, Latin and Asian performers have been screaming at the top of their lungs, "What about me?!"
I'm a performer of mixed ethnicities. I have encoun­tered a "soft" lack of inclusion in films and shaky re­sponses as to why I lost out on parts, so this topic is near and dear to my heart.
Below are experiences, both uplifting and heart­breaking, that highlight the shared experiences of out­standing, talented, unique and brave adult performers. These are direct quotes, the performers' own words, which deserve and need to be heard.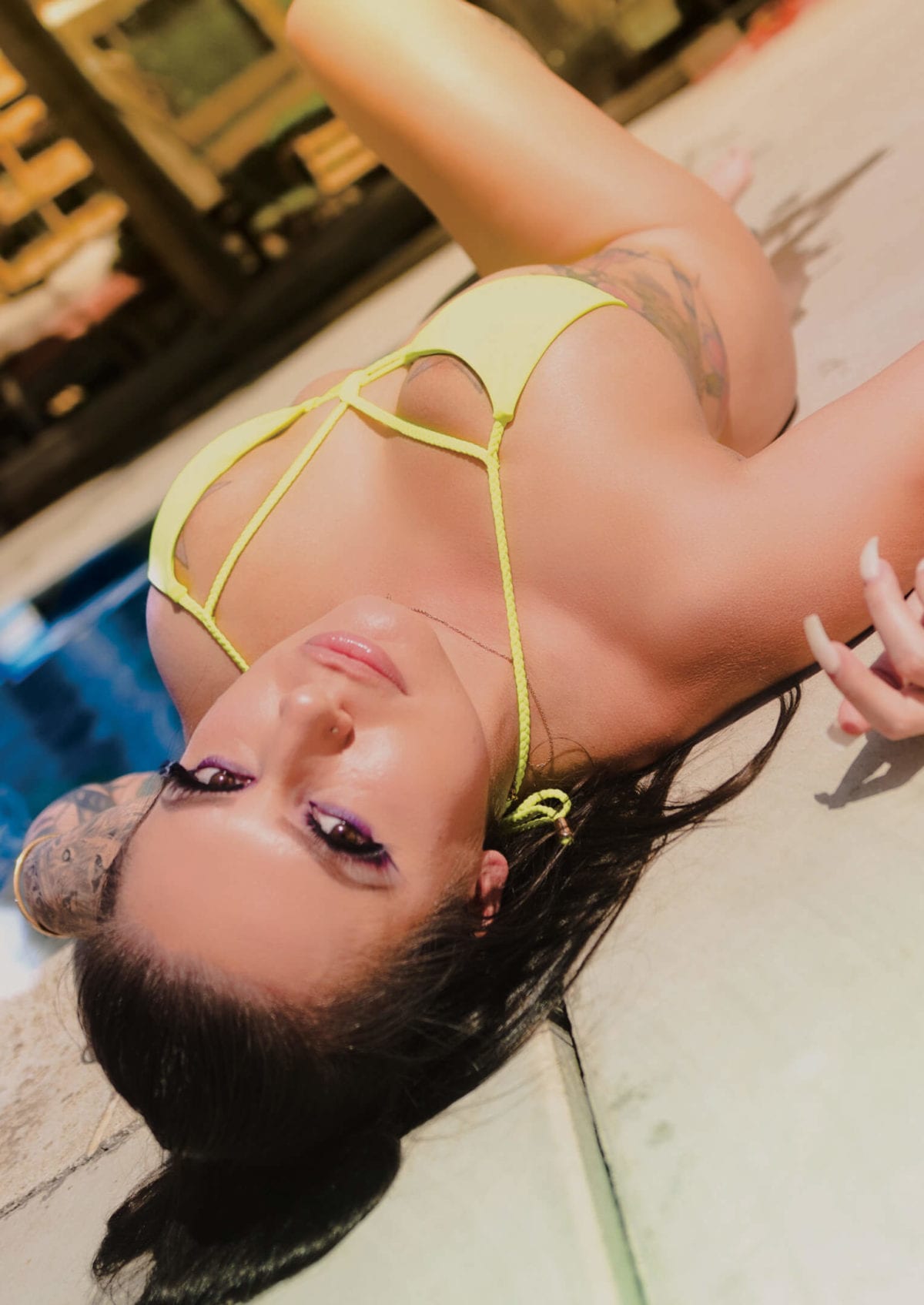 What does being a woman of color in the industry mean to you?
ANA FOXXX: I am very proud to be a Black woman. I believe it's my job to help this industry value Black women and put them on a pedestal next to everyone else.
SAVA SONG: It means having to choose between not wanting to perpetuate and participate in racial fetishization or playing up racial stereotypes to increase profit margins.
TORI AVANO: I take pride in being a woman of color in this industry. It will always push me to be the best I can be because I am mixed. I absolutely love seeing the reaction of folks, once I tell them my ethnicity, because looks can be deceiving.
SEPTEMBER REIGN: When I got into the business, I wanted to make a statement as a Black tattooed performer. I wanted to give a voice for girls that are a little edgy and don't fit the standard mold. I wanted to do as much mainstream adult as possible to prove the point that everyone doesn't want the Black Barbie.