Why do so many of us feel the need to assign silly sobriquets to our junk? Is it a sign of a sexual hang-up, or just good, dirty fun? We dig deep for answers.
We're going to give it to you straight, America; you might have some deep-seated issues that will require years of therapy to get sorted out. No, it's not because you're more interested in Keeping Up With the Kardashians or the release date of the McRib than relishing in great literature and fine dining. It isn't even because you've been known to go full-blown ass-clown and hoard toilet paper in the face of a national crisis. It does, however, have everything to do with the fact that some of you goofy bastards nickname your junk.
Maybe back in high school, you guys felt it was imperative to your formative and awkward mating rituals to give the old schlong a stoic moniker of a rough and tough action hero, like Gonad the Ballbarian or Rambone. Perhaps rock 'n' roll was more your thing, so you went with a stage name for your wang like Axl Hose or Angus Hung—anything to give those willing to screw you the impression that your dick was four inches of lewd, rude and lascivious behavior.
Evolution is slow, so most of the immature boys of yesteryear have now grown into, well, immature men. A lot of those names that originated during puberty are alive and well. That means there's a good damn chance that thousands of cocks are just a Social Security number away from becoming an American citizen. "I had a couple of funny names for mine over the years," 35-year-old cannabis dispensary consultant Justin tells HUSTLERMagazine.com. "Sal the Salty Schwilla and the Home Wrecker are two of my go-to favorites."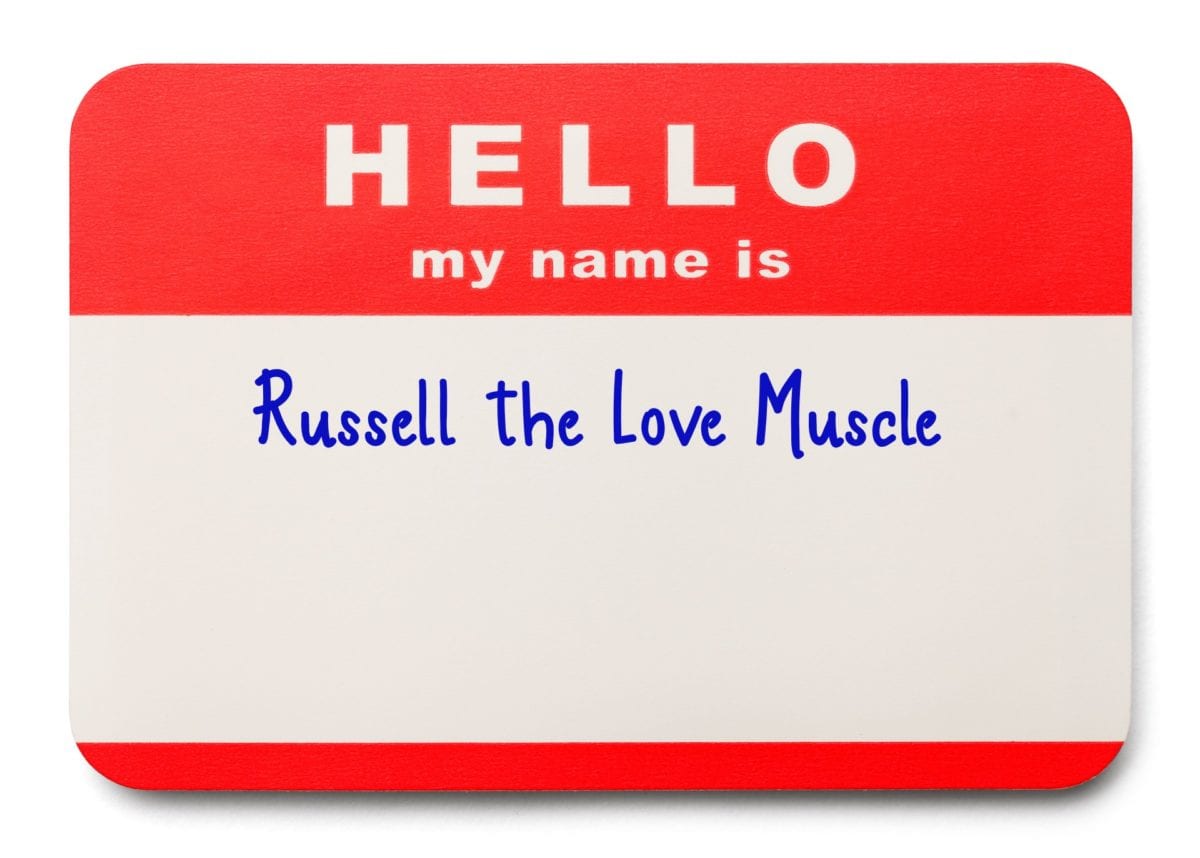 Justin is far from the only full-grown male out there who's given his manhood a flashy nom de guerre. "I still call mine Russell the Love Muscle," says Dylan, a 32-year-old builder from Wichita Falls, Texas. "I've called it that since I was a freshman in high school. My older brother always called his [penis] the Love Muscle around his girlfriends, and I just thought the name sounded cool. I guess I wasn't very original. Who knows? Maybe my son will follow the trend when he gets older, and Russell the Love Muscle will become a family name."