Prepare to be scared stiff, as some of our favorite adult-industry entertainers recall their brushes with the supernatural.
We've probably all encountered it. An odd noise in a place where you're alone, the hair on the back of your neck standing up and a dreadful feeling of something not being right.
I had the haunting pleasure of interviewing a group of adult entertainers about their brushes with the unexplainable, paranormal and downright terrifying. Make sure you read this with the lights on!
Nikki Sequoia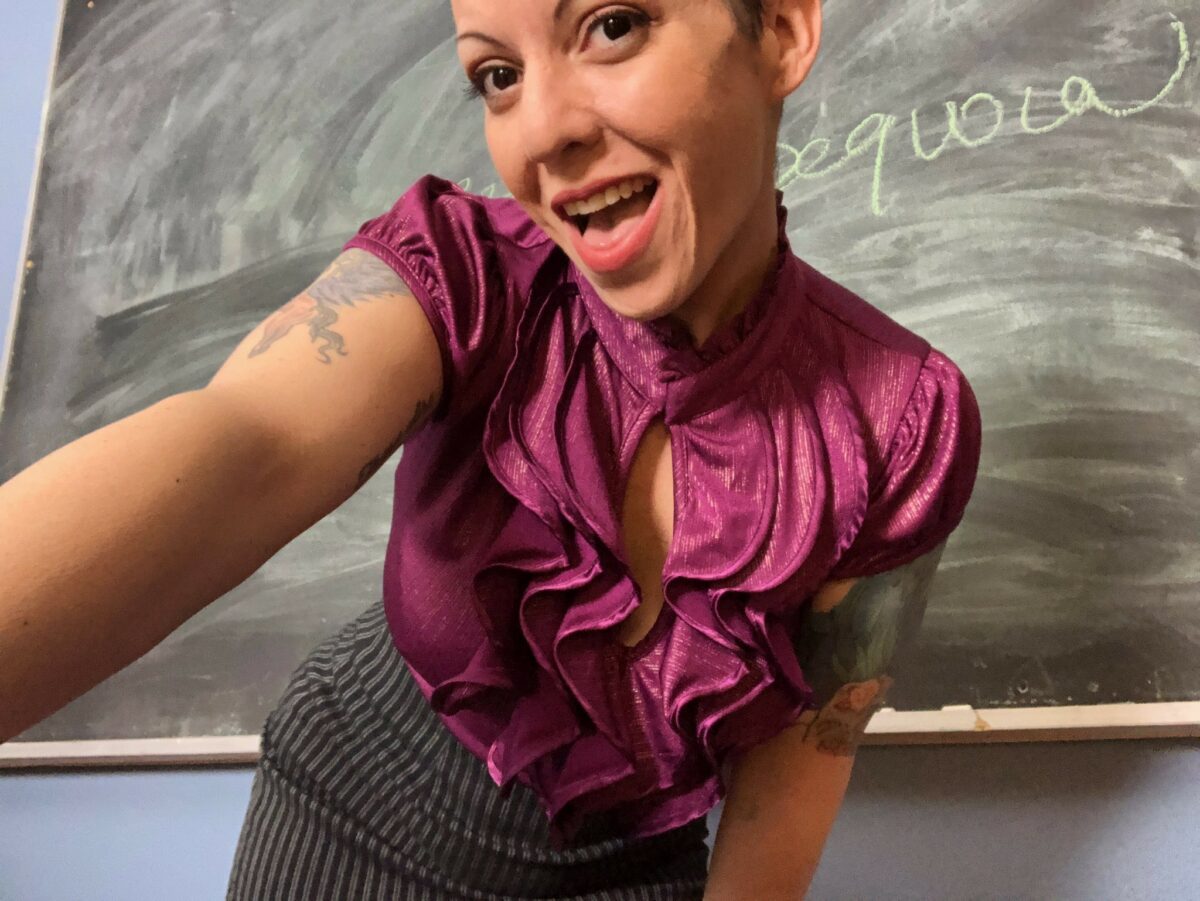 X: @Nikki_Sequoia
"It's most definitely a voice"
"Well, the pandemic was winding down and I needed to make some content for my clip sites, so I decided to rent a room at one of the older Vegas hotels, as the prices were super low to draw the crowds back in. The casino air was full of pent-up energy and high stakes as I made my way through, but the room hallways were still, quiet and sad. I set up and filmed a few things and went home without an issue. I never heard any outside noise, there were no guests checking in or out of the rooms next to me, and the window of the room wasn't over the pool or anything. 
"I filmed my content and headed home. Later that night I start to edit and come across a clip where I am speaking to the camera, asking it questions like, 'You like that, don't you?' You know, typical porn stuff. All of a sudden—in both of my headphones—this deep, guttural voice answered me! I jumped and took my headphones off, thinking it was my dog or roommate making some noise, but everyone was asleep. I played the clip again; it was definitely a response to my question directly into the mic, but I couldn't make it out. I used to do paranormal investigations in my free time prior to porn, so I had to figure this out to see if I was making a mistake or not, so I isolated the noise and slowed it down to see what it was saying. It's most definitely a voice, and it was definitely right next to the mic, but I just couldn't make out the exact words.
"My adrenaline was pumping, but I had no choice but to move on with life, as most people I know would tell me I'm crazy for thinking it was a 'ghost.' Even with all of the voices I've captured in prior paranormal investigations, this was by far the scariest. I decided to leave it in the clip so I can remember that moment forever!"