Actor/comedian Nick Thune on the challenge of playing a man of many faces in his new romantic comedy, The Right One.
Photos courtesy of Lionsgate.
From stand-up to movie star, Nick Thune has achieved a lot during his career as a comedian. With several Netflix and Comedy Central specials under his belt, as well as more than 15 appearances on The Tonight Show, he's been busy in recent years. His casual delivery and irreverent approach have made him a fan favorite, and with The Right One, a new R-rated comedy, his fan base will no doubt increase.
The Right One is a new take on the classic comedy premise in which a young writer (Cleopatra Coleman) becomes fascinated with a man (Thune) who has not just mood swings, but multiple personas, each with their own look, ethos and, in some cases, accent. The movie also stars David Koechner (check out his awesome HUSTLER interview here) and Iliza Shlesinger.
Nick recently spoke with HUSTLERMagazine.com about the importance of maintaining a sense of humor during a global crisis, as well as the impact of making a movie like this.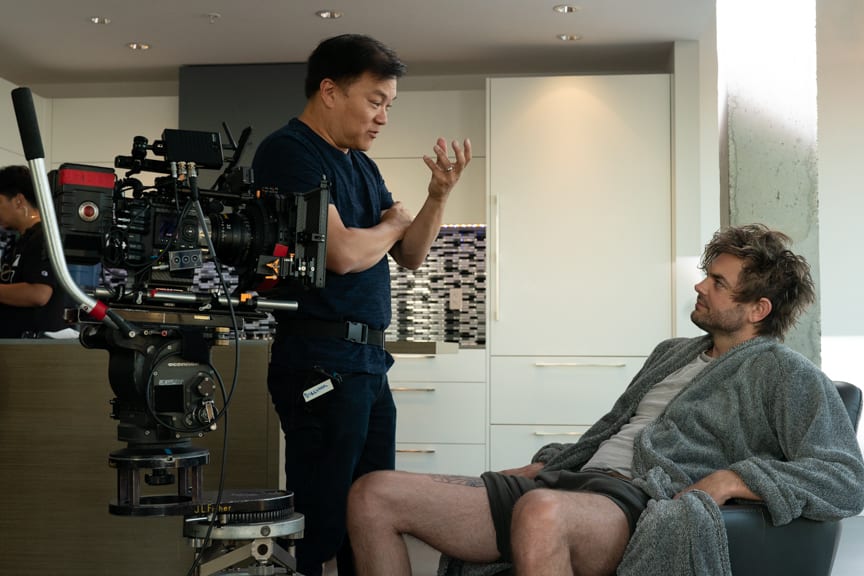 HUSTLERMagazine.com: Was The Right One your first leading role?
Nick Thune: It is not my first leading role, as I was in a movie called Dave Made A Maze. That was a great film, which was made by this wonderful group of caring, artistic people, and it won the Slamdance Festival. It was a weird, little indie horror. A cool, cult film.
How does honing your comedy skills differ when you're acting in a movie, compared to when you're doing stand-up?