"WHAT DO YOU SAY WHEN YOU'RE TOO FUCKED UP? WHAT'S YOUR GIRLFRIEND SAY WHEN I SMACK THAT BUTT? WHAT DO YOU SAY WHEN YOU RUN OUTTA DRUGS? BABY WHAT YOU SAY WHEN YOU BUST A NUT?"
IF YOU'VE SEEN THE HANGOVER (AND WHO HASN'T?) YOU'VE HEARD THAT RAP. MICKEY AVALON WRITES LIKE HE LIVES. HE'S A TRUE HUSTLER. HE DID WHAT HE HAD TO DO TO SURVIVE; HE SAW OPPORTUNITY AND SEIZED IT; HE TURNED RAW STREET SMARTS INTO TALENT HE COULD SELL. THE TITLE OF HIS NEW EP SUMS UP HIS CREDO: i get even.
"I'm just me and I do what I do and luckily it worked out."
That is the truth of Mickey Avalon. He makes rap music. He does it because it's his job; he's a professional. It's serious business.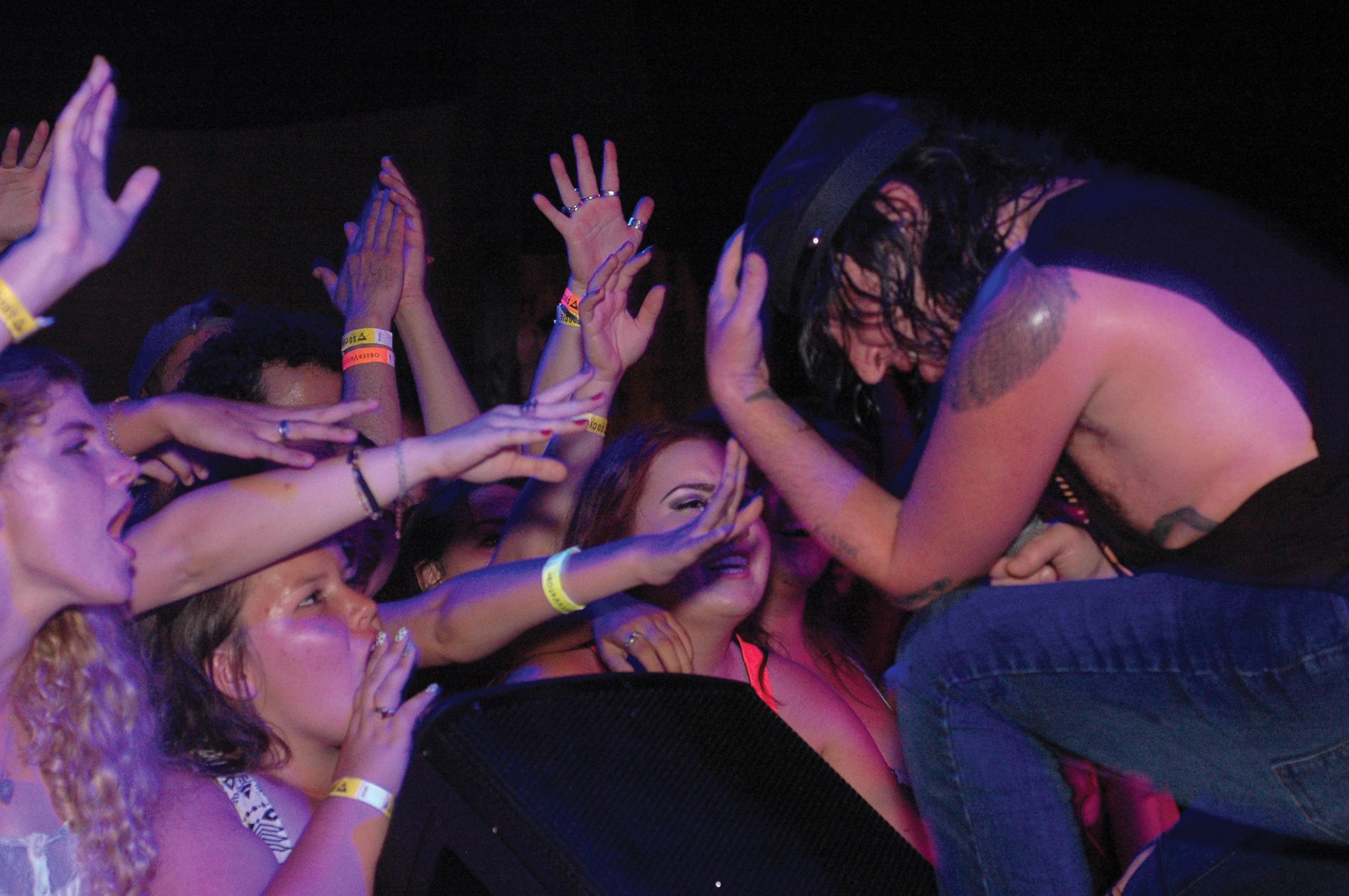 We're talking to each other on cellphones in L.A. The connection is surprisingly clear.
"I had never been given any other opportunities in my life that awesome. I can't imagine fucking that up based on my own mistakes." He does it to support his family, pay child support, travel the world. And as he says, "It's fun."