The stand-up trailblazer opens up about her new podcast, the never-ending battle to keep comedy funny and why she dreams of becoming an old nymphomaniac.
The last time I spoke to comic Margaret Cho for HUSTLER was in 2008. In that interview she talked so graphically about her sex life that she made this adult industry writer blush, with stories of nights spent in bondage clubs, taking on multiple men. Cho has always been brutally honest onstage about every aspect of her life, from her overbearing mother to her active libido, and she knew exactly what buttons to push to make sure the feature raised a few…eyebrows.
The Korean-American comic started her professional career in the early 1990s, performing standup at a comedy club next door to her parents' bookstore. Her supposed big break came in All- American Girl, a groundbreaking yet clumsy attempt at network diversity based around Cho's early stand-up routines about the struggles of an Asian family trying to fit in. It lasted one season. In the years that followed, she honed her original voice in every comedy club across the globe. Cho built her jokes and routines into a series of very successful shows, including I'm the One That I Want (1999), Notorious C.H.O. (2002), Revolution (2003), State of Emergency (2004), Assassin (2005), Beautiful (2008), Cho Dependent (2010), Mother! (2013), PsyCHO (2015) and Fresh off the Bloat (2017). At the same time she appeared on dozens of TV sitcoms and reality shows, as well as 20-plus feature films, ranging from Face Off to Sharknado 5. Never one to avoid conflict, Cho has long been a vocal supporter of gay and lesbian rights and an outspoken critic of both George W. Bush and Donald Trump. In 2019 the comic appeared in perhaps her strangest role yet as the Poodle in the bizarro singing competition The Masked Singer. It is in this same year, just over a decade since our last HUSTLER face-to-face, that I met with Cho at the immaculate home of her publicist in Toluca Lake, California. This time the talk of bondage was dominated by topics like sex and comedy after 50, being offensive in the time of PC and Cho's first ever podcast.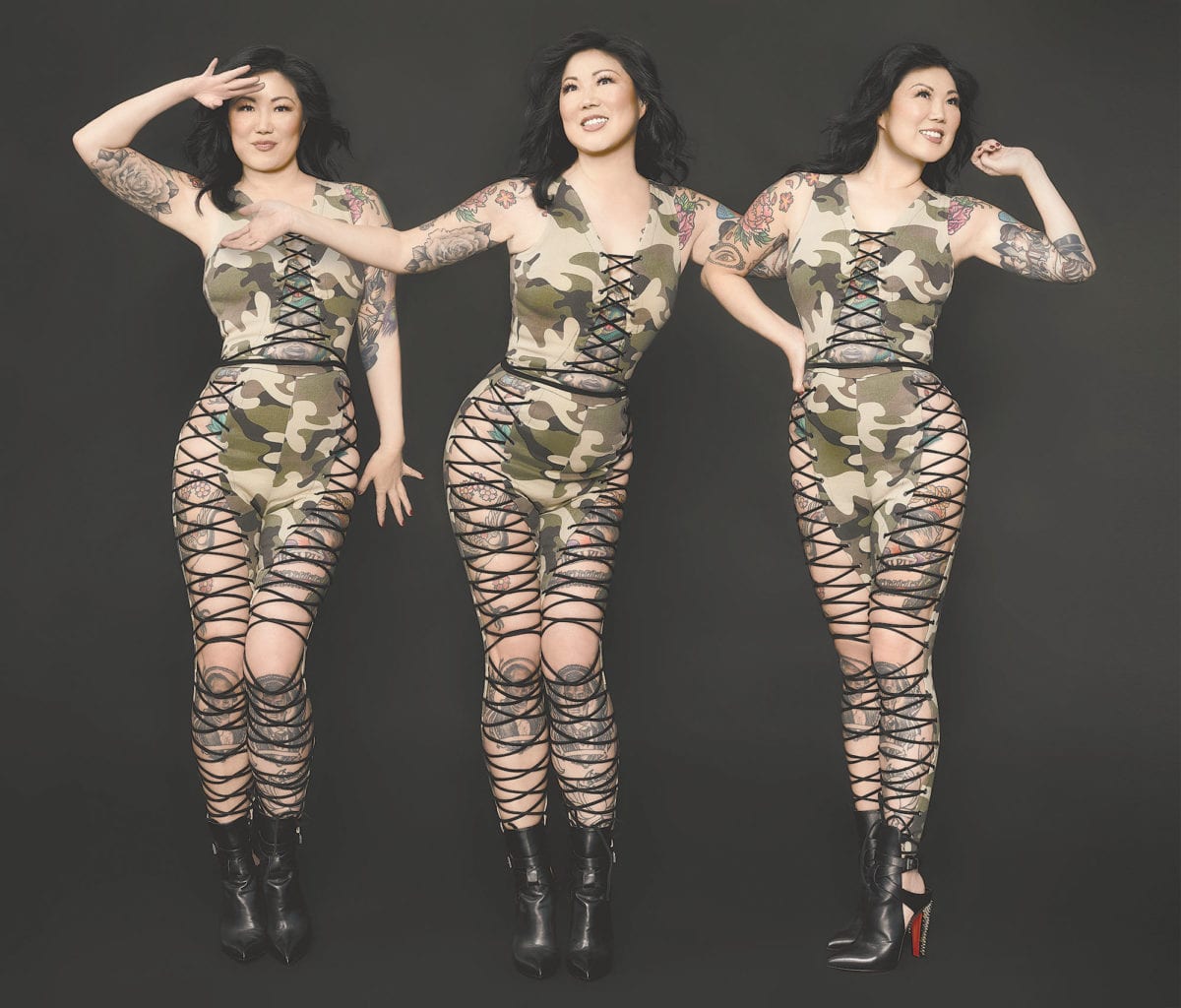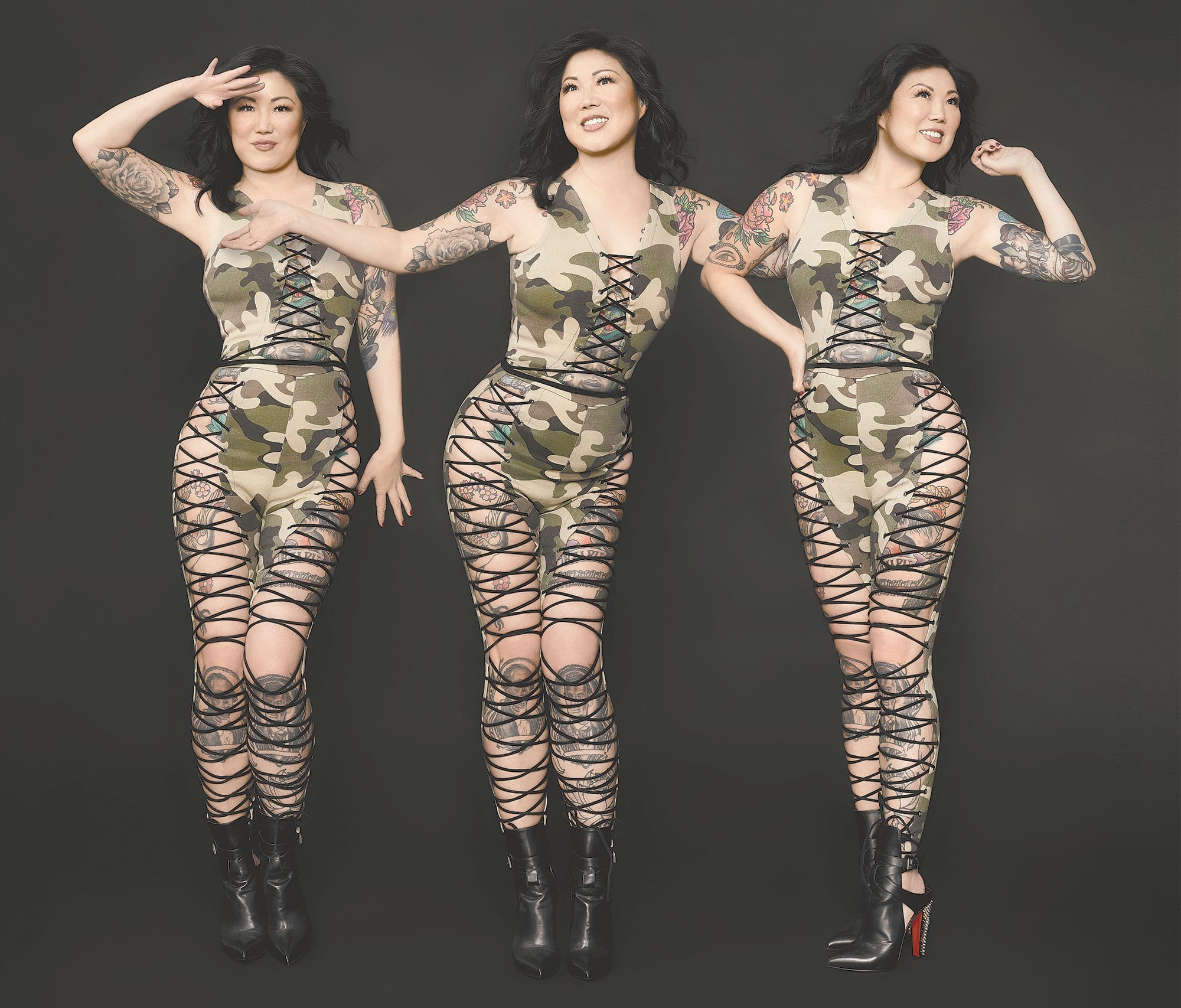 HUSTLER: Thanks for doing this interview.
MARGARET CHO: I am excited to speak to HUSTLER Magazine. If someone isn't, then they don't know what it is. Or they don't know what it is right now.
With today's climate of political correctness, is it harder or easier to be funny these days?
I think right now it is probably both harder and easier to be funny. You have a lot of things to make jokes about, so many things. At the same time what has grown up alongside of it is this kind of "culture of outrage," where people get really, really mad on social media about different things. Comedians are often in a hard place with that. As a comedian you have to be offensive. My favorites are always on the offensive side. You want to be able to push the boundaries of what is able to be talked about and what can't be said in polite society. So it's harder and easier at the same time. It's great now because there is a lot of stuff to talk about and a lot of ways to talk about it. But you can get in trouble really easily.
If your job is to offend, how do you react when people scream, "You can't joke about that!"
You can go about it a number of ways. Often people will apologize. If you were just trying to make a joke and you're not that attached to what you're saying, or if it's not a hard, deeply held belief, most people can say, "I'm sorry. I didn't mean it like that," and it goes away. On the other hand, you could be like Joan Rivers was and say, "I refuse to apologize. I refuse!" The other option is, you can just disappear for a couple years. [Laughs.] And then come back.