Hot and hilarious, Kerryn Feehan has long been on our radar—and that was before we knew she posted to OnlyFans! When she's not titillating the masses with her tits and ass, the charming Ms. Feehan is a headlining comic, a writer-podcaster and one of the creators of the shockingly funny and stunningly un-PC animated series KERRYN SUCKS. She's a treasured regular on various Barstool shows and podcasts, including Jim Norton & Sam Roberts and The Chip Chipperson Podacast, which is not surprising given that Kerryn calls herself a "comedy felon" and identifies as a "she/cunt." The delicate flower that is Ms. Feehan recently hooked up with HUSTLER in a Brooklyn loft, wowing us with her wit and her butt, sharing what it's like to both riff with Dave Attell and be the country's most famous fat-shamer. Utterly unafraid of predatory producers, Kerryn bravely revealed just how much dick she'd be willing to suck for a Hollywood movie deal. Huzzah!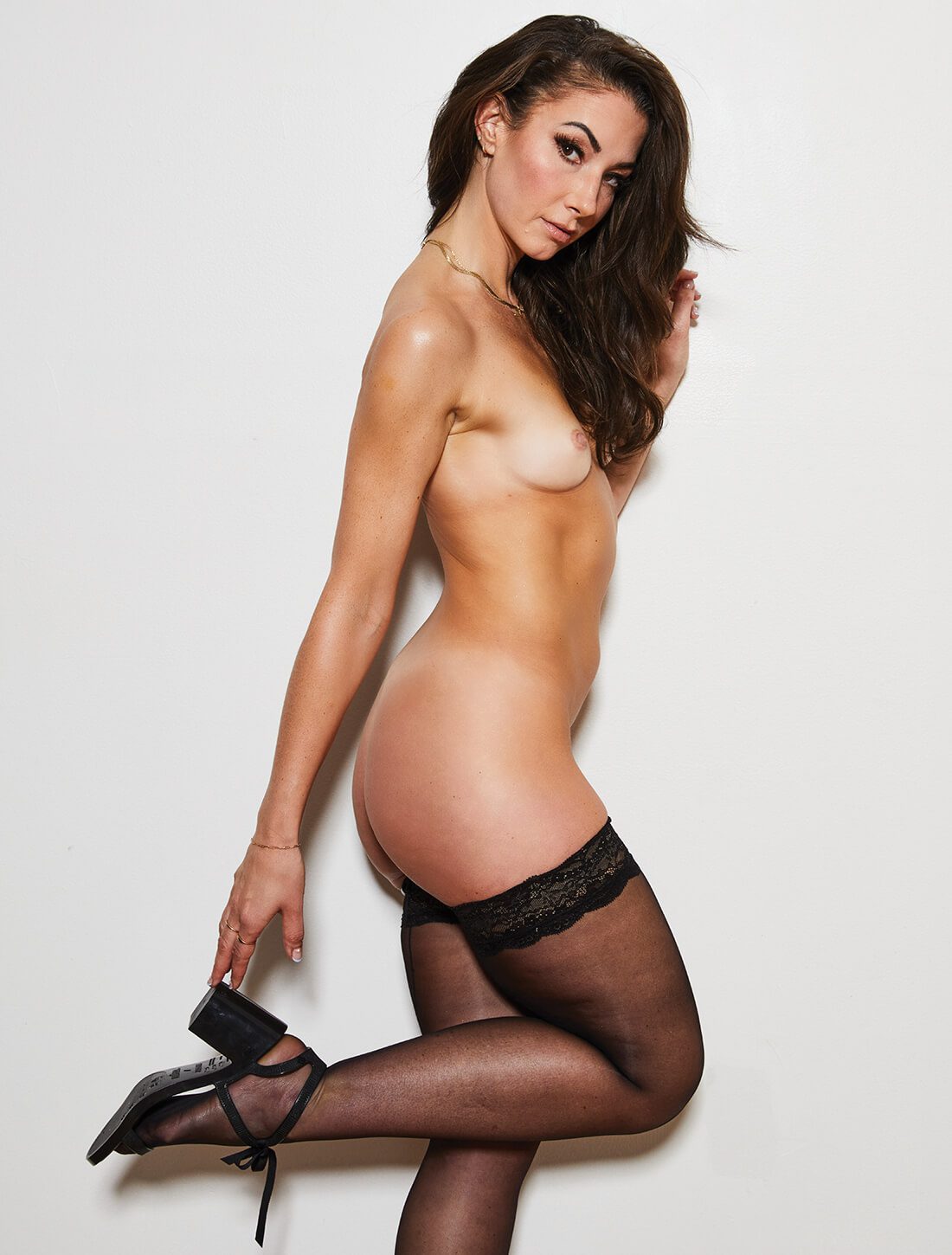 HUSTLER: Let's go deep to begin: Who is Kerryn Feehan?
KERRYN FEEHAN: What a probing question! And I mean that: Probe me! [Laughs.] Okay, Kerryn Feehan is a short, fun, quick-witted Irish girl from Massachusetts who moved to New York City to become an alcoholic. Then she became a super-successful stand-up comedian, and everyone knows who she is.
And in the context of the comedy world, where are you? If Dave Attell is at the top and I'm at the bottom, you are?
Well, I was working with Attell all summer and just last weekend, so I guess I'm with him. He drops into The Stand all the time, and I'm there almost four nights a week or five nights a week, so we work together a lot, riff together a lot. Last time he was onstage, he was doing crowd work, and he goes, "Kerryn, what'd you think of that vibrator joke?" I went, "Dave, it really tickled me." So, yeah, we work well together.
How did you get into comedy?