Katie Morgan and Evan Stone are the Goldie Hawn and Kurt Russell of porn: gorgeous, hilarious and madly, deeply, stupidly in love with each other. They are legends, porn royalty, between them having shot literally thousands of scenes. They say there's a book in all of us, but these two seem to be sitting on volumes' worth of stories, onscreen and off.
The Vegas-based couple is constantly on the move, driving to L.A. for shoots and flying out to Kalamazoo, with stops everywhere in between, for their strip club feature nights. Beloved equally for her adult work, adult-adjacent work (HBO) and her amazing supporting role in Kevin Smith's Zack and Miri Make a Porno, Katie argues with Evan about who is more famous. Each thinks the other is. True, she broke the mainstream, but Evan—a talented stand-up comedian and all around swell dude—rivals Peter North in the sheer magnitude of his body of work (read on for the famed Super Bowl incident). But this isn't a competition, and at the end of the day these two lovebirds prefer the company of their backyard chickens to the hustle and bustle of triple-X stardom.
HUSTLER caught up with the couple at their ranch/zoo to discuss the finer points of marriage, monogamy and why Jäger shots are always a bad idea.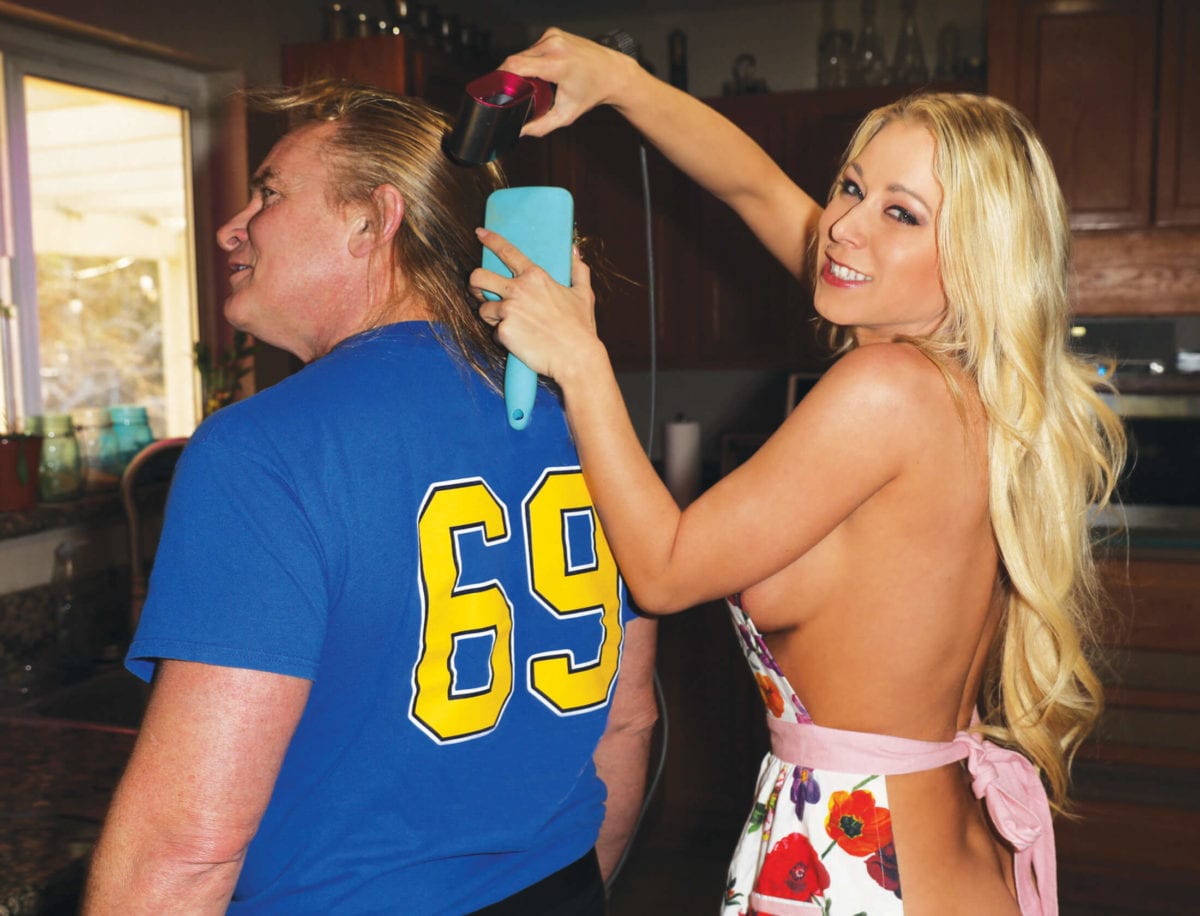 ---
HUSTLER Magazine: It must be convenient living in Vegas and going to the AVN Awards. What was on the itinerary this year?
KATIE MORGAN: It's actually really convenient because we can sleep in our own beds. There were lots of parties, and we even hosted an event this year. You need to be flexible and open.
EVAN STONE: Big 18-, 20-hour days.