Julia Scotti calls herself a female "of transgender experience," which is to say that the woman used to be a man. And even though that man—Rick Scotti—was a comedian successful enough to tour with Chris Rock and Jerry Seinfeld and open for acts including Lou Rawls and Chicago, it wasn't until he became she that Julia felt complete. Today Julia Scotti is a goddamn star—a quarterfinalist on the 11th season of America's Got Talent, a featured performer in Showtime's More Funny Women of a Certain Age and the subject of a fascinating new documentary, Julia Scotti: Funny That Way. The doe-eyed Ms. Scotti recently joined HUSTLER for a midday sit-down at the Gotham Comedy Club in New York to talk about her journey toward transition, her return to the stage and how she finally hit her stride as the "crazy old lady of comedy."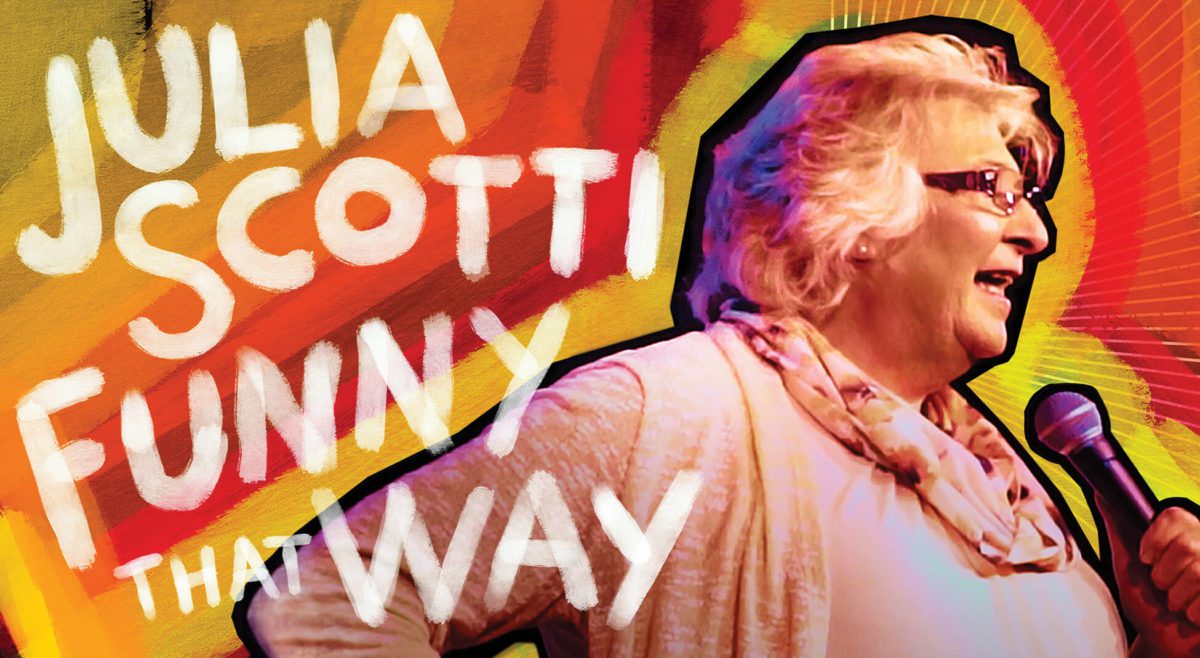 HUSTLER: Thanks for your time, Julia. I hope we can both entertain and educate our readers with this conversation.
JULIA SCOTTI: Educate? Will there be charts? Diagrams? Maybe a PowerPoint?
Of course.
Let us proceed then!