Welcome to HUSTLER Two-Timers, where we celebrate Honeys so nice, we've featured them twice!
Today we're focusing our attention and affection on Harley Haze, a bewitching brunet beauty who's come a long way in expressing her sexuality since growing up as a shy kid in a "super strict" household.
And what a wonderful journey it's been, for both herself and fans alike.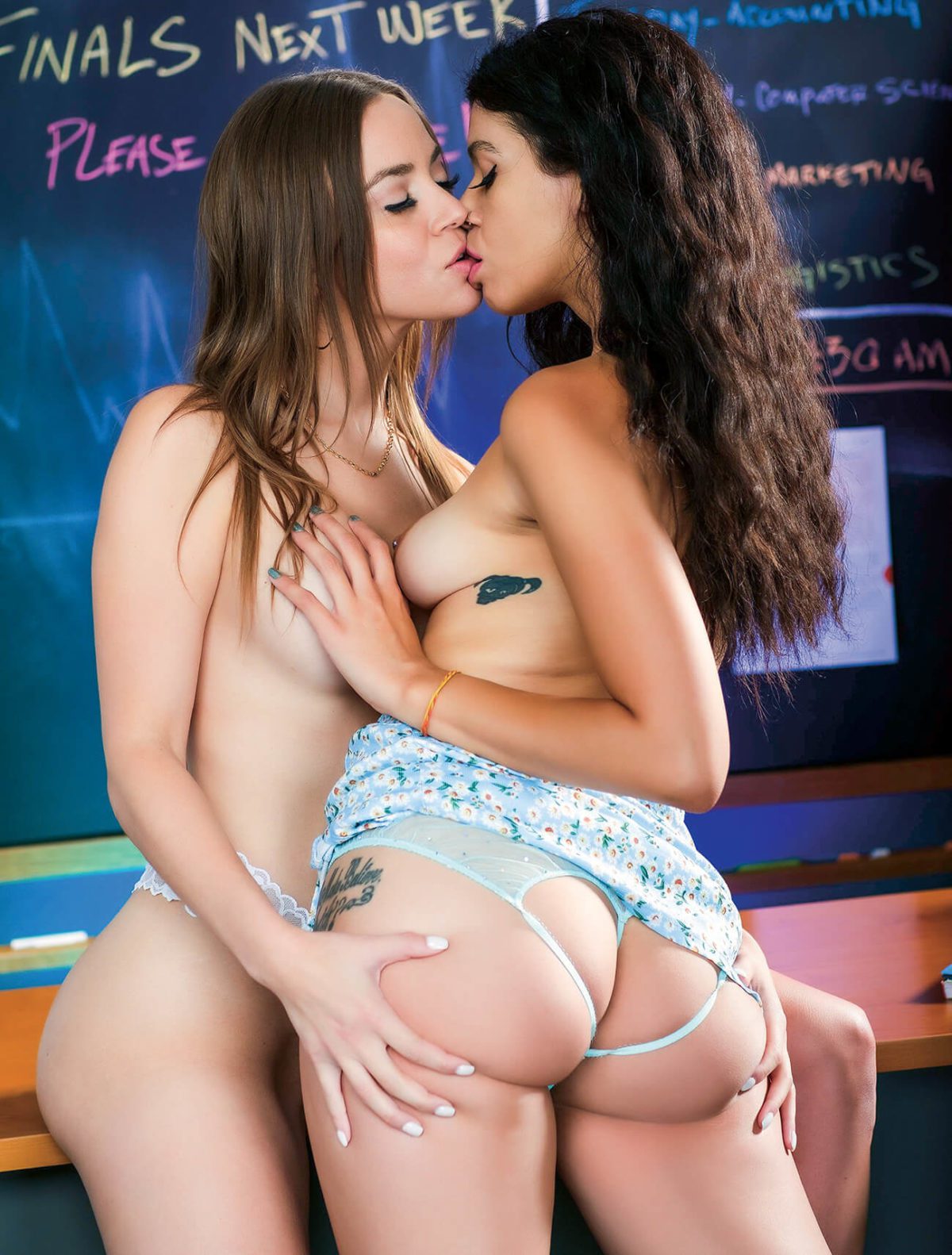 Harley made her first big impression on HUSTLER readers with the August '22 pictorial "Lessons Learned." Pairing up with Latina beauty Havana Bleu in a classroom setting, Harley enjoyed a cram session with her fellow sexpot that provided a valuable learning experience for anyone who witnessed it.