Welcome to HUSTLER Two-Timers, where we celebrate Honeys so nice, we've featured them twice!
Today we're focusing our attention and affection on Angela White, a brunette knockout from Australia, which is often referred to as the Land Down Under—somewhat ironic, really, since this beauty has some big things going for her up top. (And yes, we're talking about her brains, in addition to other attributes.)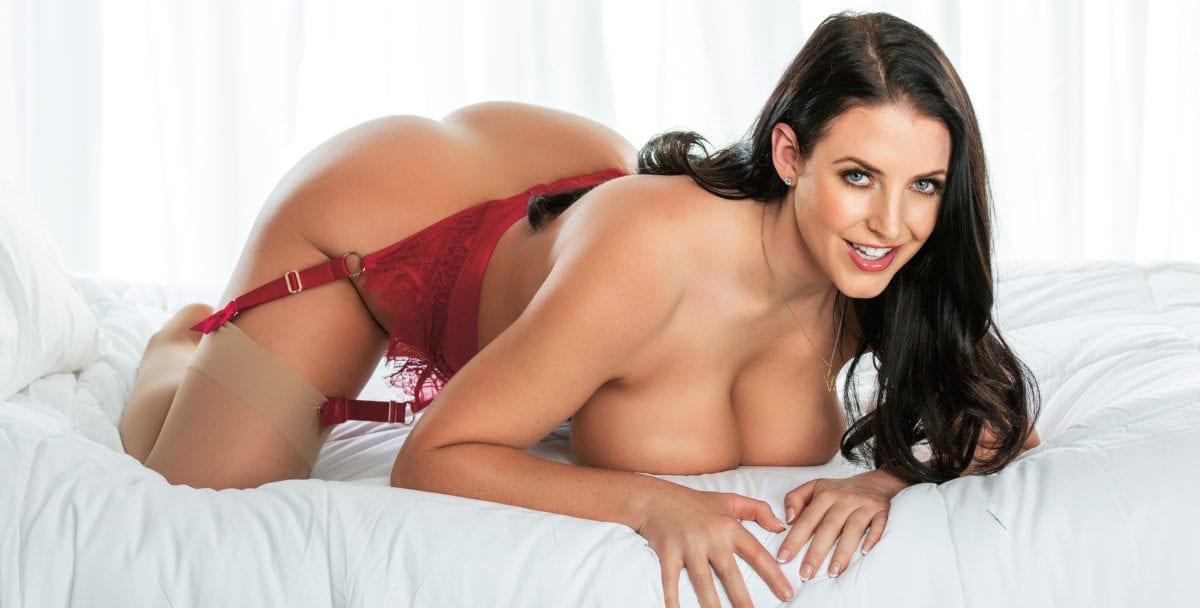 Angela made a huge impression on HUSTLER readers with the Anniversary '19 pictorial "Freedom of Expression." In addition to awe-inspiring views of her incredible body, Angela also shared her erudite thoughts about America's Magazine.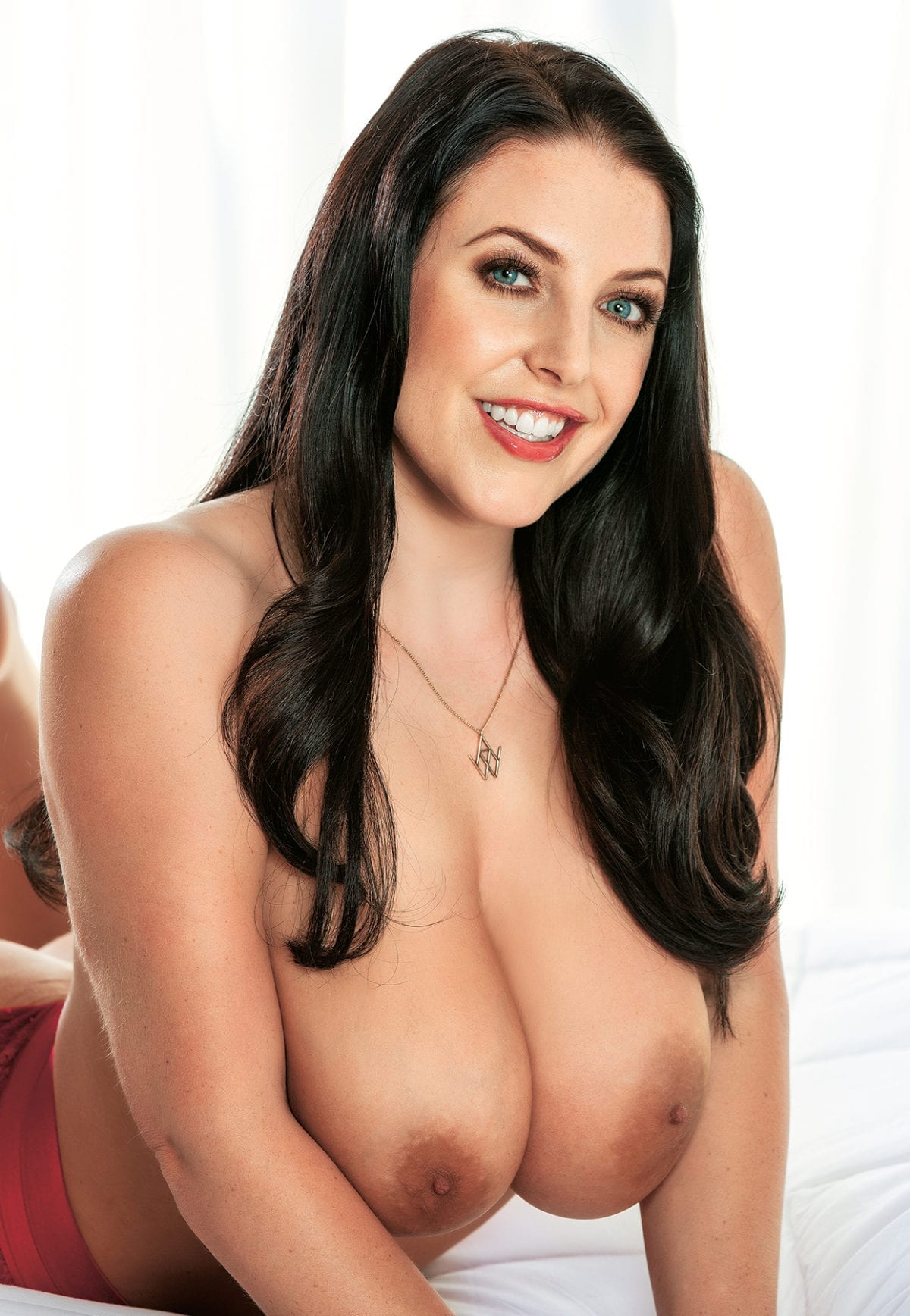 "When I think of HUSTLER, I think freedom. I think of the transgressive and subversive nature of the magazine and the many battles that Larry Flynt has fought to defend his and everyone's freedom of expression," Angela noted. "My first experience with the magazine was in my teens. An older boyfriend had stacks of porno that I would spend hours sifting through. HUSTLER both disgusted and titillated me in equal measure, which only added to its appeal. I couldn't wait to be old enough to get into porn myself."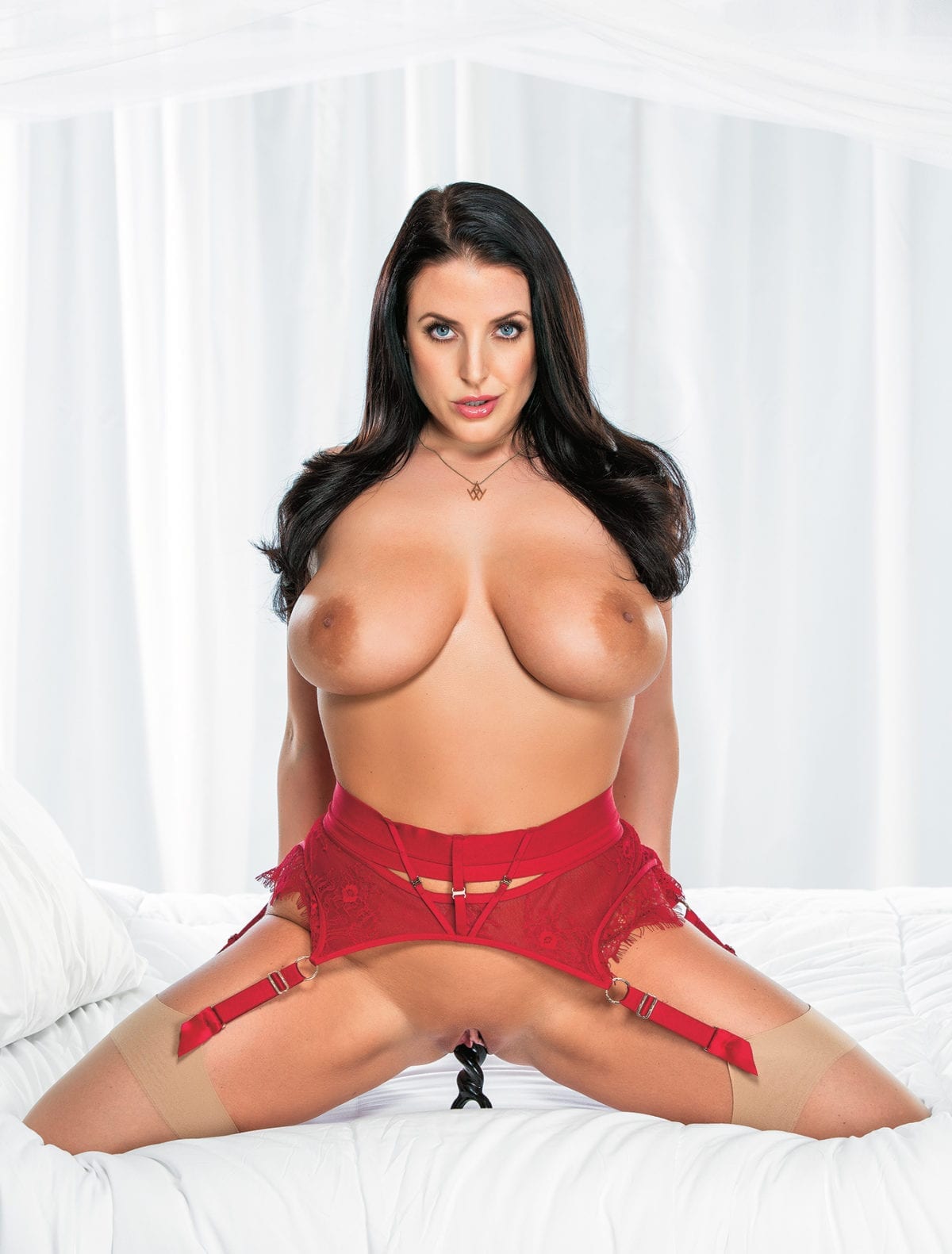 While Angela has rightfully achieved XXX stardom with her no-holds-barred performances, the brainy beauty, she noted that she was something of an introvert as a youth—though, despite her shyness, she had a healthy curiosity about carnal matters.