A death in the family is typically anything but a sexy event. But in one HUSTLER pictorial, anyway, a deceased relative led to a situation where the body in the casket wasn't the only stiffie on display.
The pictorial, November '02's Hannah & Ben: Will to Suck Seed, shared the story of Hannah, who according to the text accompanying the photos wasn't terribly broken up by her grandmother's passing.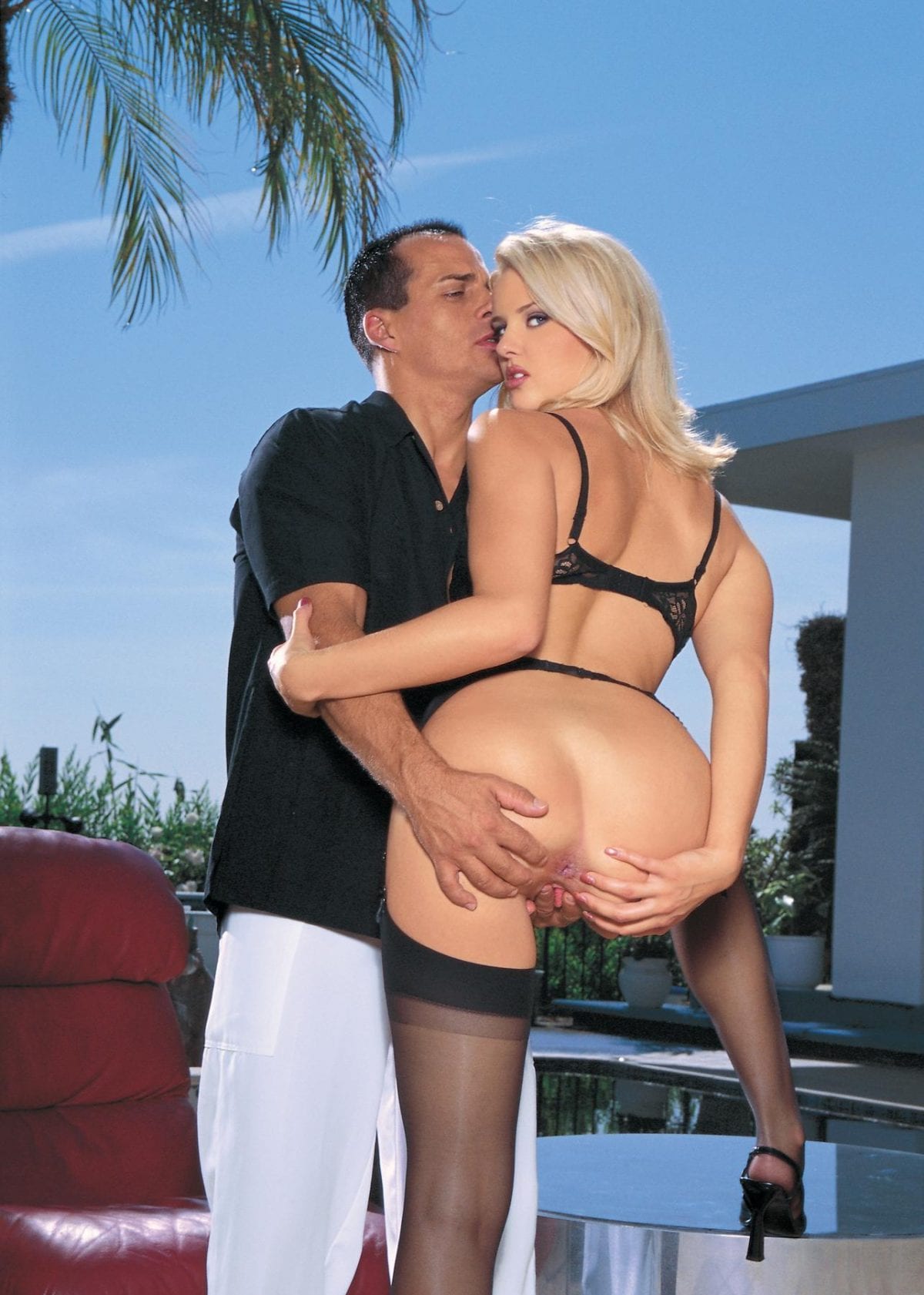 "So, we're not going to the reading of your grandma's will?" Hannah's beau Ben asked the blond stunner.