If loving this Sasha Grey photo-shoot for HUSTLER is a crime, then lock us up and throw away the key.
Following her entry into porn, Grey became one of the rare XXX performers to break through to the mainstream entertainment industry. But in the January '07 HUSTLER, Grey found herself in a not-particularly-glamorous situation: Sitting in an interrogation room, getting worked over by a couple of dicks intent on doling out some stiff justice.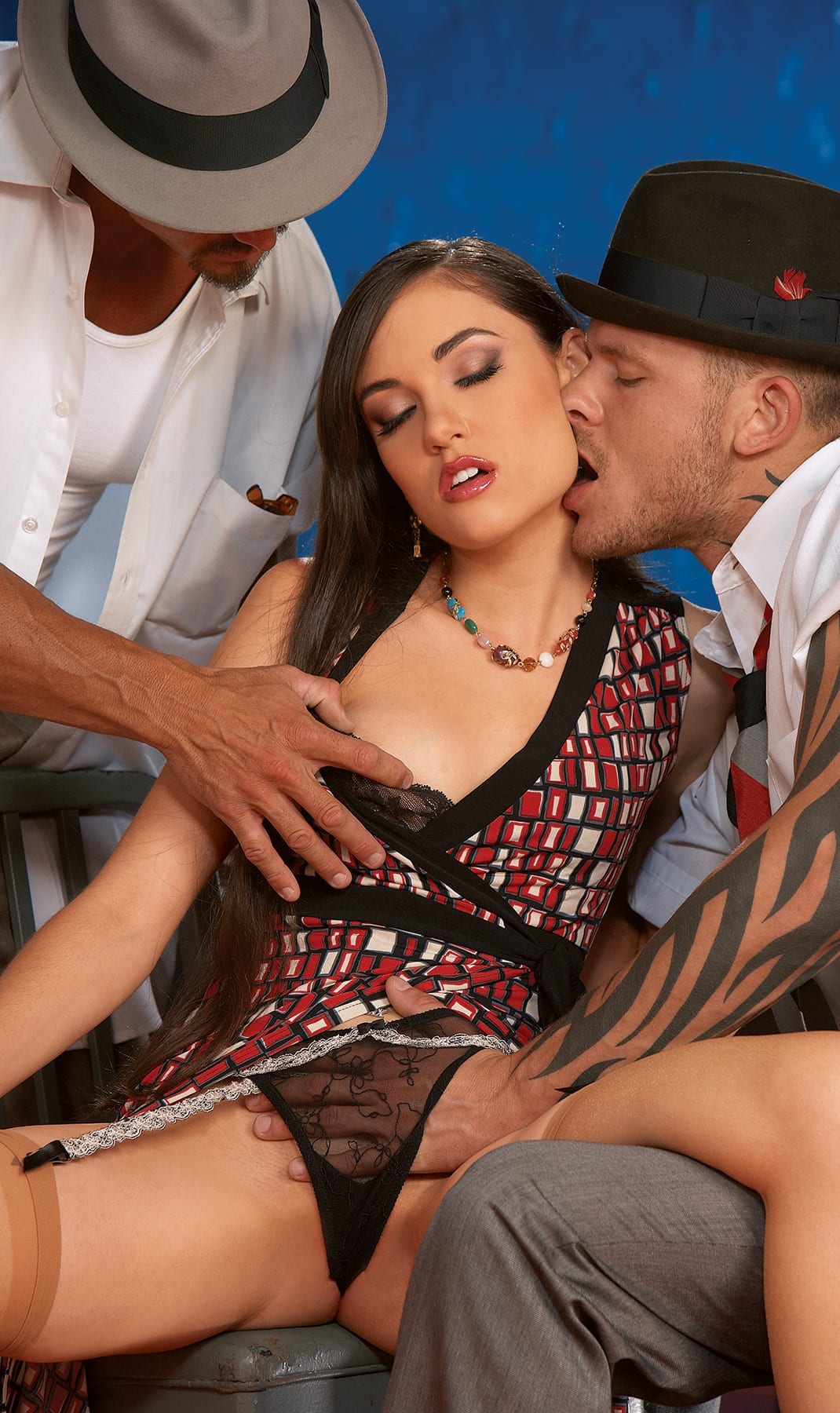 And judging from the pictures, Grey was loving every minute of it.