It's so hard to find a good mechanic these days. So much of the time it just seems like they're just waiting to screw you.
But sometimes getting screwed by a mechanic isn't such a dreadful prospect. Case in point: the February '76 pictorial Britt: Garage Girl.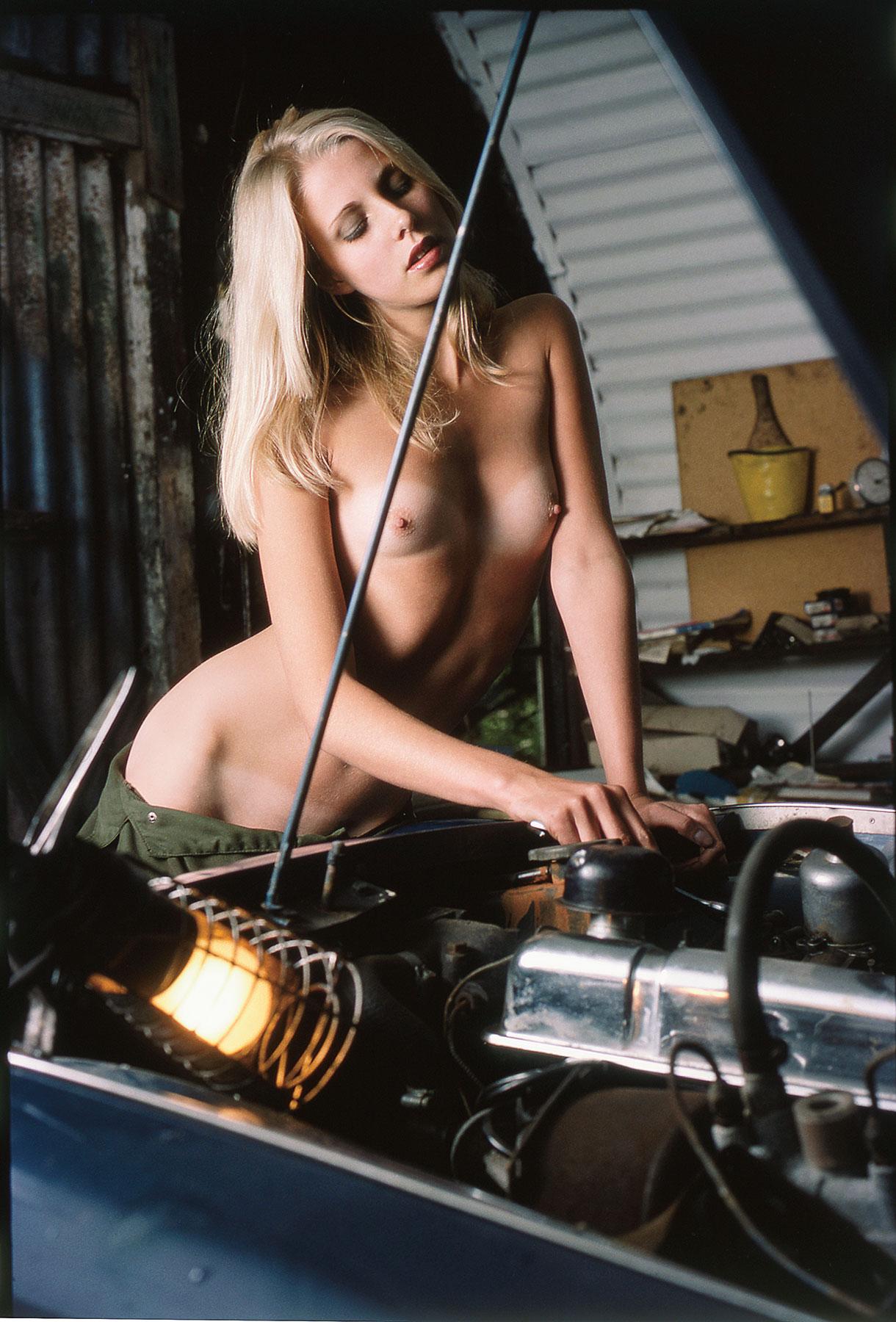 The pictorial centered around a 20-year-old Londoner who wasn't afraid to get greasy, grab a tool and get to work when it came to getting motors running.