March 30 is National Doctors' Day, an annual celebration of the physicians who work so hard to keep us in tip-top condition. And what better way to honor the healers of the world with a few good laughs from HUSTLER's massive catalog of jokes? Laughter is the best medicine, after all, so put yourself in stitches with these medical-themed knee-slappers!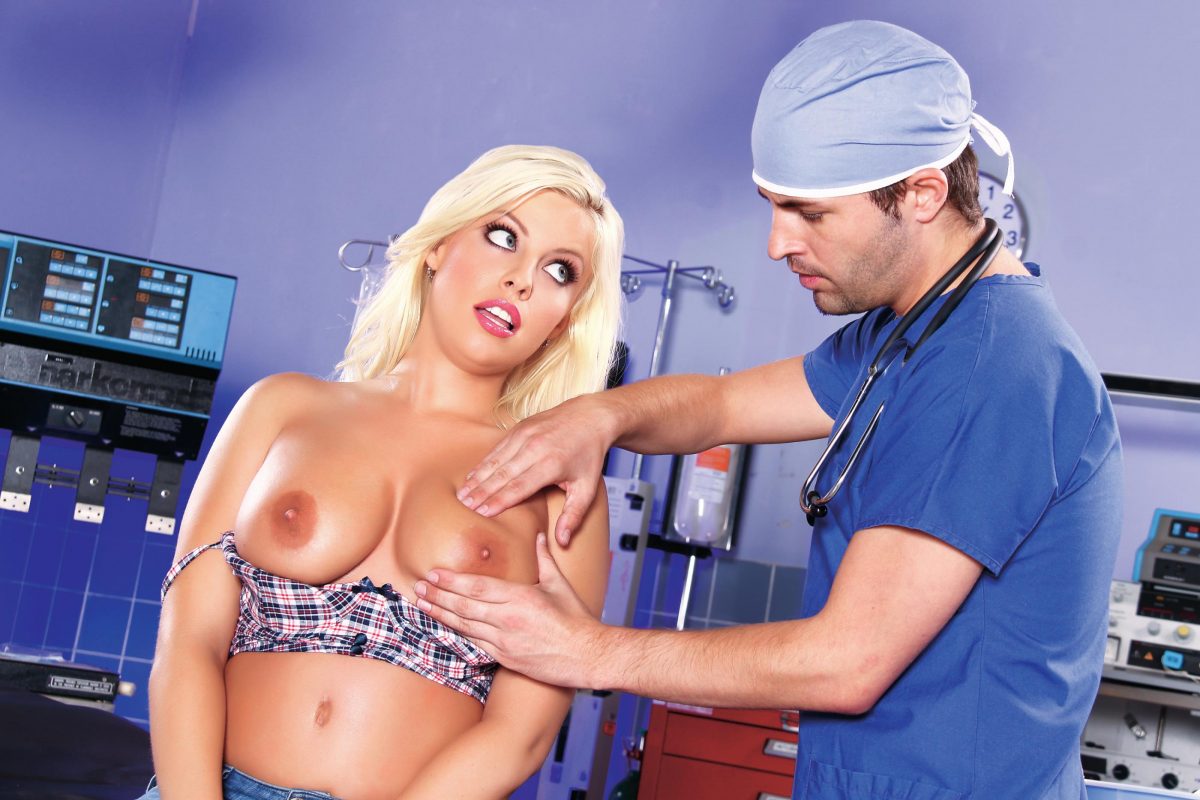 Erection Problem
The husband was a bit embarrassed as he told the young doctor that he had trouble getting an erection with his wife and explained that she was getting frustrated. The doctor checked the man's blood pressure and other vitals, then said he wanted to consult with the wife.
The doctor led the woman to another cubicle and asked her to disrobe. "Please slowly turn around," he said. She did as instructed.
"Now raise your arms above your head," the doc requested, "and bend over, touch your toes and cough." Once the woman did all that, the doctor remarked, "Very good. You can get dressed now, and I'll talk to your husband."
The doctor went back to the man. "You can relax," he told him. "There's nothing wrong with you. I couldn't get an erection either."
Doctor
"Doctor please kiss me," the patient pleaded.