Of course the thought has crossed your mind: You're watching porn, enjoying the orgy or DP onscreen, and suddenly you start thinking, Hey, what a great job! I could do that! The lifestyle, the girls, all that sweet, sweet pussy and ass—hell, what's not to love? And sure, being a male performer in the adult industry does have its perks, but there's more to this fucking job than meets the eye. Male porn performers are among the world's most envied men. They get to have sex with the hottest adult stars on the planet, and they get paid for it. But don't fool yourself: There is nothing easy about sexual performance at this level. The studs featured on these pages work crazy hard. They're survivors. And there's not a single one of them who has gotten his start from rabidly tweeting or direct-messaging his favorite porn stars on social media. So take note!
---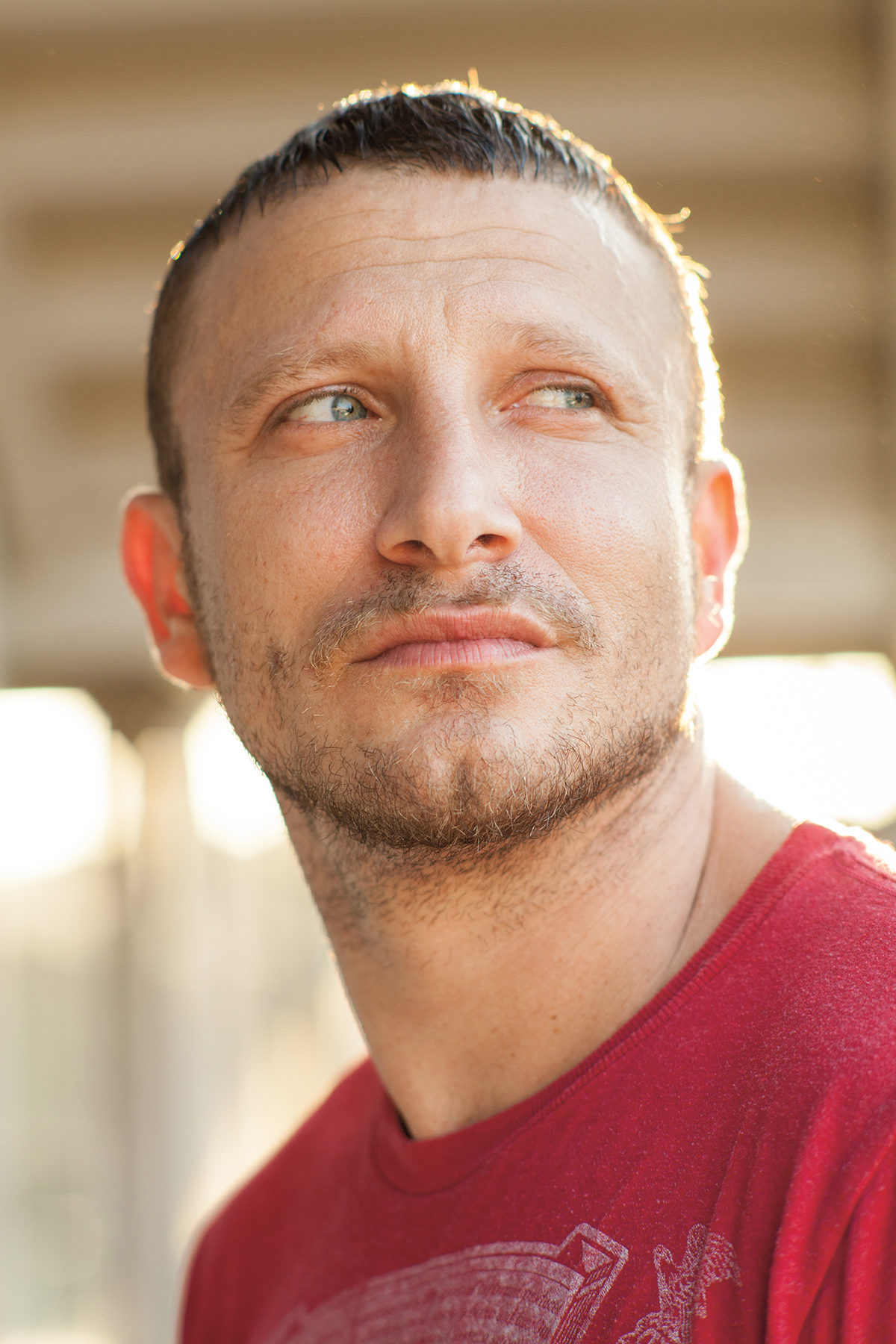 MR. PETE
Twitter, Instagram & OnlyFans: @MrPeteXXX
Industry vet Mr. Pete has been a performer since Y2K. He's a stocky, tan guy of average height, with a cute cleft chin and a few tatts. He's got sly blue eyes and an irresistible grin. Mr. Pete is definitely a sweetheart and a favorite among female performers, not only for his charm and wit, but for his attention to each lady's unique sweet spot.
His start in the industry stemmed from his gig at a strip club. "I got a job with a guy who owned a couple clubs. This is in Vegas. The guy, by the name of Raymond Pistol, he got me in front of the camera as an extra a number of times. One of the directors I met on his set gave me a job out here [L.A.], and that's how it all got started."
When asked about his favorite memories in the industry, Pete pondered for about half a minute: "The first time I went to Europe, I went to Prague, and I was probably like 23, 24 years old, and they're like, 'Oh, yeah, you know, do you.'" By "do you" Pete's referring to the European attitude toward shooting where they let a male performer's passions take over without much interruption. Given that Pete describes his sexual style as "passionately aggressive," it's easy to see why he enjoyed his time across the pond.
He recounts his early years as the more regrettable moments of his career: "When I first started in the business…there were times I humiliated myself, just doing the silly shit. Now that I know my value—fast-forward 19 years—I won't humiliate myself just for somebody else. I definitely won't do things that I feel don't make sense." Not until a couple years ago have performers felt empowered enough to take a stand against uncomfortable scenes or situations.
In his nearly two decades in the industry, Mr. Pete has been in his fair share of sex scenes. "The thing to me is, it's the same," he says regarding what he does to prepare for a one-on-one compared to a group scene. Whether it's a gangbang or a single, Mr. Pete does nothing more than "focus on her, in her place, for her."