Kelly Anderson is theoretically a homemaker. Her husband goes off to work each day, while she stays home to cook, clean and do the laundry. Kelly's path veers from that of a traditional domestic engineer every fifth day, however, when she posts to her personal website a dick-startling collection of pics and videos of her sucking and fucking her beloved hubby, as well as a random assortment of other lucky guys and gals (HousewifeKelly.com). So, yeah, okay, maybe simply characterizing Kelly as a homemaker isn't completely accurate—perhaps it's more appropriate to say that Mrs. Anderson is the greatest housewife who ever lived!
Pornography used to mostly be professionally produced, featuring high-gloss photos and footage of impossibly hot women. But the advent of video and cell-phone cameras has changed all that. Now almost anyone can—and does!—produce their own porn, with the do-it-yourself version proving to be wildly popular. In fact, Pornhub lists "amateur" as its third most-searched category of all time. It was into this new amateur porn space that Housewife Kelly's deliciously perverse website first launched about a decade back, although the storybook romance of Kelly and Shawn Anderson started way before that. A long time ago, in a place far, far away (aka Florida), a determined prepubescent Shawn regularly rode his bike up and down the cul-de-sac in front of his pretty little blond neighbor's home. And whenever young Kelly would peek her head out, the lurking eight-year- old Lothario would invariably bellow, "I'm going to marry you one day!"
"Every single time he would say that," the still-smitten Kelly says. "Every single time….and he was right!"
Back then Kelly wasn't impressed. She did not call the cops on her stalker, but she did "flip him off all the time" and "play hard to get forever." If Kelly didn't immediately fall for Shawn, however, she did immediately fall for sex, losing her virginity as a 12-year-old to a neighborhood boy five years her senior.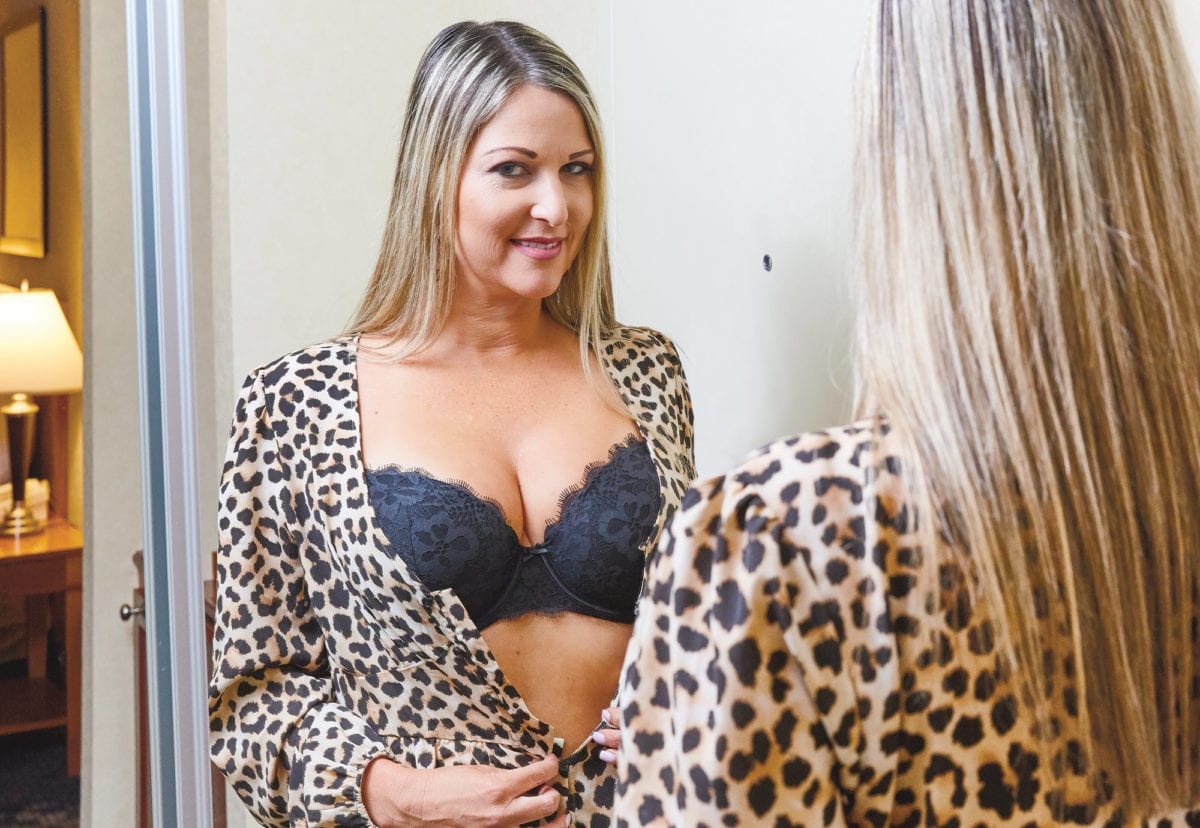 "It was not romantic," she laughs. "We lived in a mobile home park, and I went to his house one day, and we got naked. He just stuck it in and had sex with me—and I loved it! I had a babysitting job at the time, so after that I'd put the kids to bed, and we'd fuck on the bathroom floor all night long."
Still, growing up in the same neighborhood, Kelly and Shawn became "really good friends." Through the years Kelly had various boyfriends and Shawn numerous girlfriends, but between them a bond was undeniably forming.