We all know what XXX performers can do onscreen: anal acrobatics, tag-team blowjobs, sizzling scissoring… But what happens when the cameras stop rolling. How do adult performers unwind? What hobbies and skills help to keep them grounded, with such a chaotic and at times stressful job? HUSTLER hangs out with a few of our favorite stars to find out what they like to do in their spare time.
Misha Cross
Archery & Botany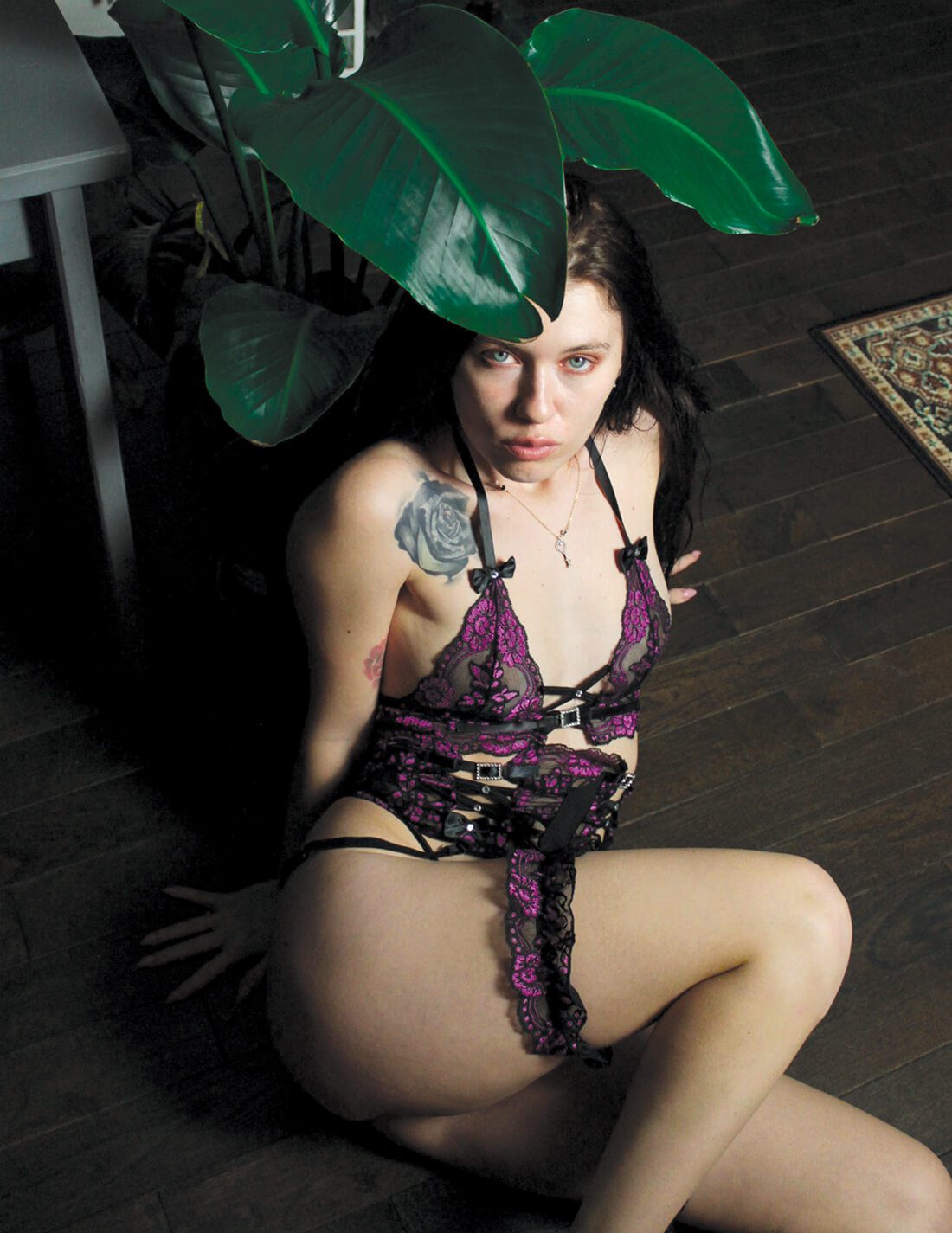 If you watch porn—and we all do—then you are no doubt familiar with Misha. She has graced almost very category conceivable in porn and is one of the hardest-working women in adult. After long hours on set, it's her love of plants and archery that help her to unwind and refocus. "Plants calm my soul, take my brain away from problems, help me pass the time. Archery helps me focus on what's important and feel more grounded—more connected with nature, surroundings and my body.
"I've always had a green thumb and loved being surrounded by nature. One day I decided to turn my apartment into an urban jungle. Living in the city can be so dull and not exciting at all. With one plant came another and another. I'm a proud mama of 58 plants at the moment. Nurturing them and seeing them thrive is so gratifying.
"As for the archery, I picked it up in Spain. A friend of mine has a collection of amazing traditional wooden bows, and one day we went out to shoot. I loved it, and turned out, I was good at it so fast! I felt very comfortable with it being my new passion and hidden talent.
"I'm old-fashioned though. I don't like compound bows. They seem too technical and out of touch to me. Traditional bows are my absolute favorite because of how wild they feel. It's just me, the arrow and the target. I love archery because essentially everything I do has its consequences. There's no such thing as 'Oh, we'll see.' If I'm not focused, it will show. It's a very primal thing."
OnlyFans.com/SunlitSmut
Twitter: @XMishaCrossX