Technological innovation has made automated fellatio devices more sophisticated than ever before. We explore the rise of the blowjob machines.
In this golden age of technological innovation, the greatest minds on the planet strive endlessly to create a better tomorrow. Breakthroughs in medical devices, interstellar exploration and nanotechnology are marvels to behold—but they just might pale in comparison to the lengths that creative forces have gone to bring the world a machine that's capable of successfully administering a blowjob.
Thanks to hard-working scientific types, the quest for autonomous fellatio no longer involves the prospect of rib removal or the risk of permanent neck injury. Much like the Industrial Revolution lifted the standard of living for the population, an array of modern blowjob machines has lifted the spirits of solitary men in need of a beej. HUSTLERMagazine.com took a look at the best of these hummer-giving devices to help you raise your masturbation game to stratospheric levels.
First, a quick overview—and a word or two of advice. Most blowjob machines are essentially robotic, or semi-robotic, devices that massage—or "milk" (as some companies inexplicably describe the process)—the penis. Simply lube up your manhood and slap it into the encased sheath, then let the technology do the work. And when we say "lube up," we really mean it, okay? Even if you're usually a "dry guy," nobody wants a friction burn, so keep things sloppy.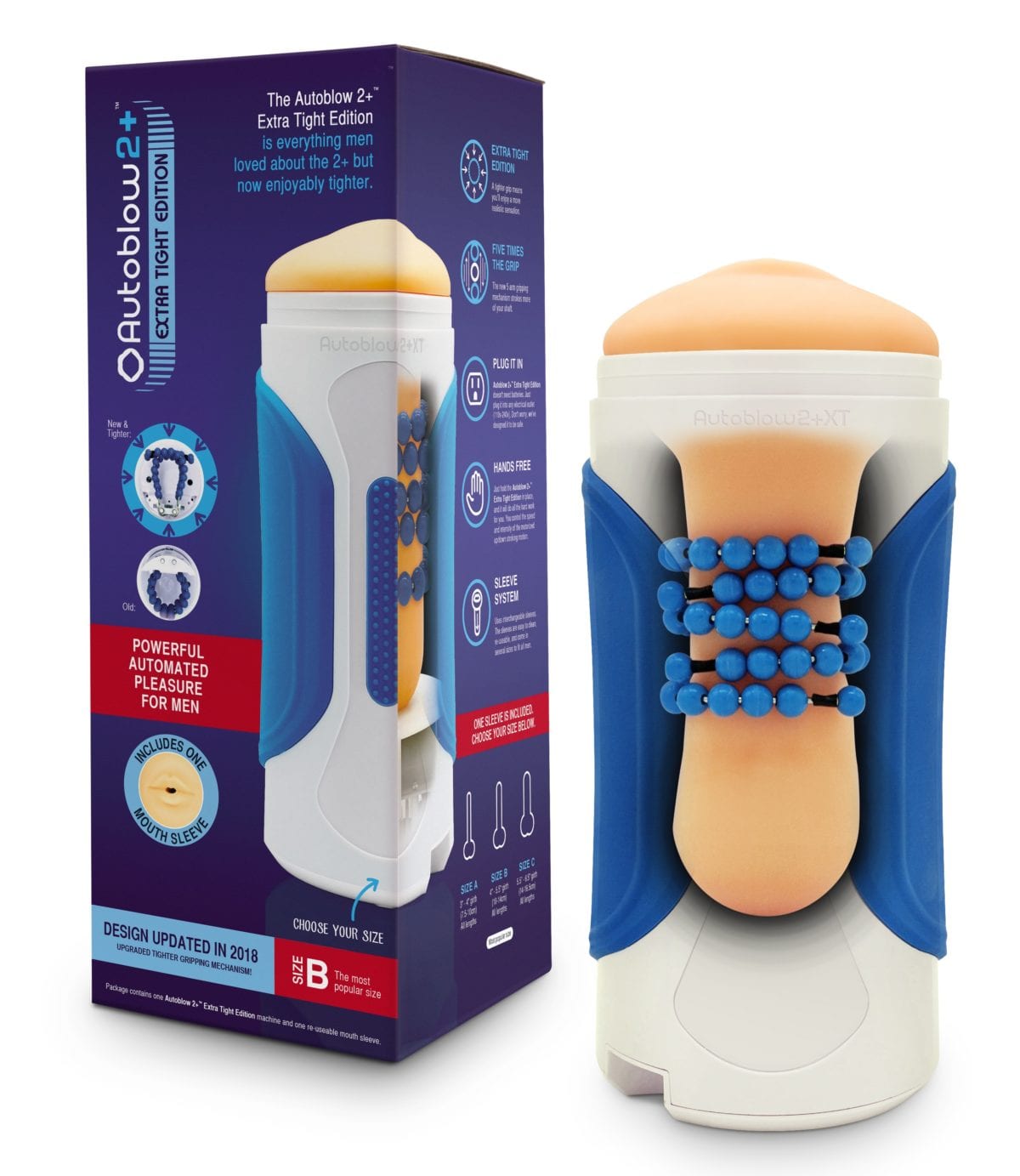 Now, let's take a look at the standouts in the field of blowjob machinery. One very solid option is the Autoblow 2+ XT Men's Masturbator (pictured above). Like most blowjob machines, the Autoblow works by means of a small device, attached to an encasement, that forms the source of the experience. A soft, removable sleeve for penile penetration is built into the machine.