CLASSIC HUSTLER INTERVIEW BY DOUG OLIVER OCTOBER 1985
Even if you'd spent the past 18 months in a coma on life-support systems or in a cave in Outer Mongolia—or both—you'd probably still know who Ginger Lynn is. What's more, you'd probably have jerked off dreaming about her. Lynn, the most-sought-after porn star in recent memory, probably adorns more video boxes than any other porn princess. Her beguiling face is everywhere. Her videos sell (one of them, Ginger, her first for fledgling company Vivid Video, was the first shot-on-video cassette to top the X-rated bestseller charts), and her movies move. Why? Her perfect pink pussy, inviting ass, beautiful breasts and bewitching eyes gazing upward as she wolfs down some lucky dude's cock are the stuff fantasies are made of. No doubt about it: This bitch is hot!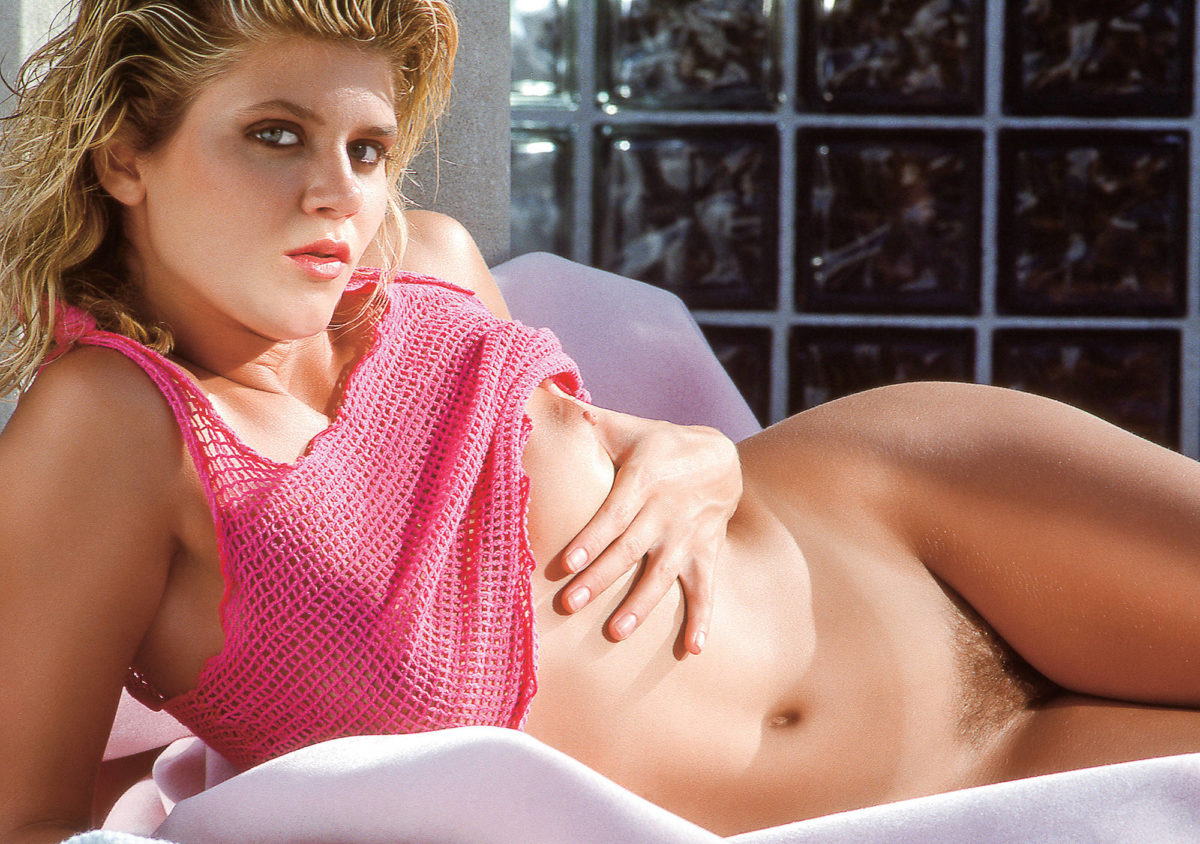 Porn fans aren't the only ones who think so. Lynn recently copped three trophies at the X-Rated Critics' Organization awards show for Hottest Newcomer of the Year, Most Volcanic Video Vixen and Best Actress of the Year (Body of Work), edging out such heavy competition as Kelly Nichols, Tracy Lords and Tanya Lawson. And when HUSTLER polled a random sample of porn stars to find out who they thought was the hottest fuck in the business, Ginger's name turned up more than any other. With recommendations like these, we decided it was time for HUSTLER to get inside—so to speak—this bone-stiffening 22-year-old sex superstar from Rockford, Illinois.
HUSTLER Entertainment Editor Doug Oliver pushed, shoved and elbowed his way through the panting, drooling crowd of Ginger Lynn fans to bring back this exclusive interview.
How did your porn career come about?

I answered an ad that a modeling agency ran in the newspaper, and the next day I did test shots for Penthouse. You don't normally shoot the very next day after an interview. My career got off the ground real fast. I started big and never stopped. Three months later I was doing films.
What or who influenced you to make adult films?

The other models. I was influenced a lot by seeing the other girls wearing really nice clothes and driving shiny new cars. It made me think, This could be a lot of fun. Not to mention meeting good-looking guys and getting the opportunity to act. All of these things were very seductive, but I still wasn't sure I really wanted to do it, so I held out.