For nearly 50 years George Wallace has been living the dream: He's written for Redd Foxx. He's opened for Tom Jones. And he's starred in not one, not two, but three Adam Sandler movies. George has done more than 100,000 stand-up shows, and the man they call the new "Mr. Las Vegas" has gone onstage in that gambling mecca more often than any other African-American performer—ever. Today "Doctor" Wallace (Ph.D. in "Laughter is the best medicine") spends his time telling jokes, writing books and collaborating with Norman Lear on a new TV show. The funnyman Zoomed with us recently to discuss all things comedy and whether or not he really sired Jerry Seinfeld's kids.
HUSTLER: How's the pandemic treating you, George? I know you moved back to Atlanta.
GEORGE WALLACE: Well, the pandemic has changed us. I'm a guy who lives to travel—I usually do 250 to 300k miles a year—but last year I only got in 80k, and that was in March. So the pandemic has made me a different man. I got this social distancing thing going, and I don't see my family as much. My daughter came to visit a few months back, and I live on the 25th floor, so I waved at her ass from the window and told her to keep it moving.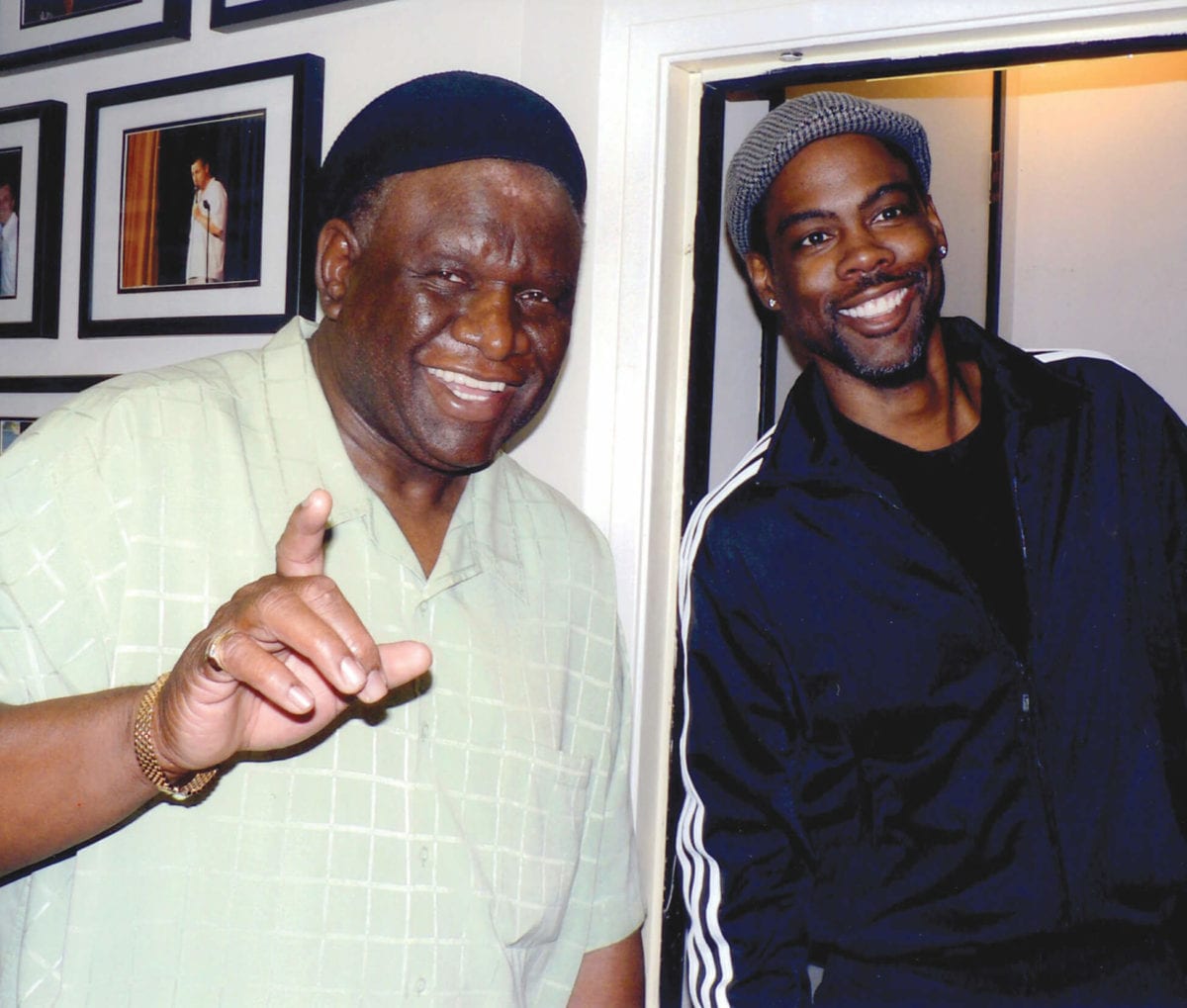 Tell me how you got into comedy.
I used to work in ad sales in New York City, and I was making a little money. I didn't realize, but I guess back in '74-'75, 75,000 a year was good money, wasn't it? But I never thought about making money. All I ever wanted to do was tell jokes. I wanted to learn how to become a comedian, and there's no better place to do it than New York City. You could do the comedy clubs there—Catch a Rising Star, the Comedy Strip, the Improv, Gotham—and you could find yourself doing five or six sets a night, honing your skills. You can't do that anywhere else. I never wanted to do television or movies. My friend Seinfeld and I were talking once—back in '77, some guys in Las Vegas, like Pat Henry and Don Rickles, were doing lounges in Las Vegas and making 300 to 400k a year. That's all I ever wanted!
I did The Tonight Show one night, and the next night I was working for 17,000 people, opening for Natalie Cole. Then I started opening for George Benson, Helen Reddy, Paul Anka, Diana Ross, Donna Summer, the Spinners, you name it. I worked for the great Tom Jones for five years. People didn't know me, but I got great, great love from the people. Working for Tom Jones—I don't know if you remember back in the day, but ladies loved him, and wherever he was, the ladies threw their underwear up onstage. They warned me when I got to Las Vegas, "Mr. Wallace, this is Tom Jones's show, and the same 500 ladies down front come every night, so be prepared for a lot of empty seats down front when you're working." Do you know, I'm so blessed those ladies came to my show every night and supported me, threw their underwear onstage for me!