Meet the future of adult entertainment, where techsavvy models and proud geeks are taking sex and gaming to the next level. Ready Player One? You are in for some wild RPG action, with a truly sexy twist.
The future of gaming is female. Approximately half of all gamers are women, many of whom have been playing longer than the trolls and edgelords whose insecure egos fuel the toxicity that hangs over this community like a rancid fart. Despite the stench, these women are here to stay. That goes double for the nerdtastic sex workers and webcam models who are reshaping a landscape once dominated by dude-bros. From the advent of teledildonics to the rapid evolution of sex and gaming as a legitimate revenue stream, "girl gamers" are here to stay, so get on board, or get out of the way.
---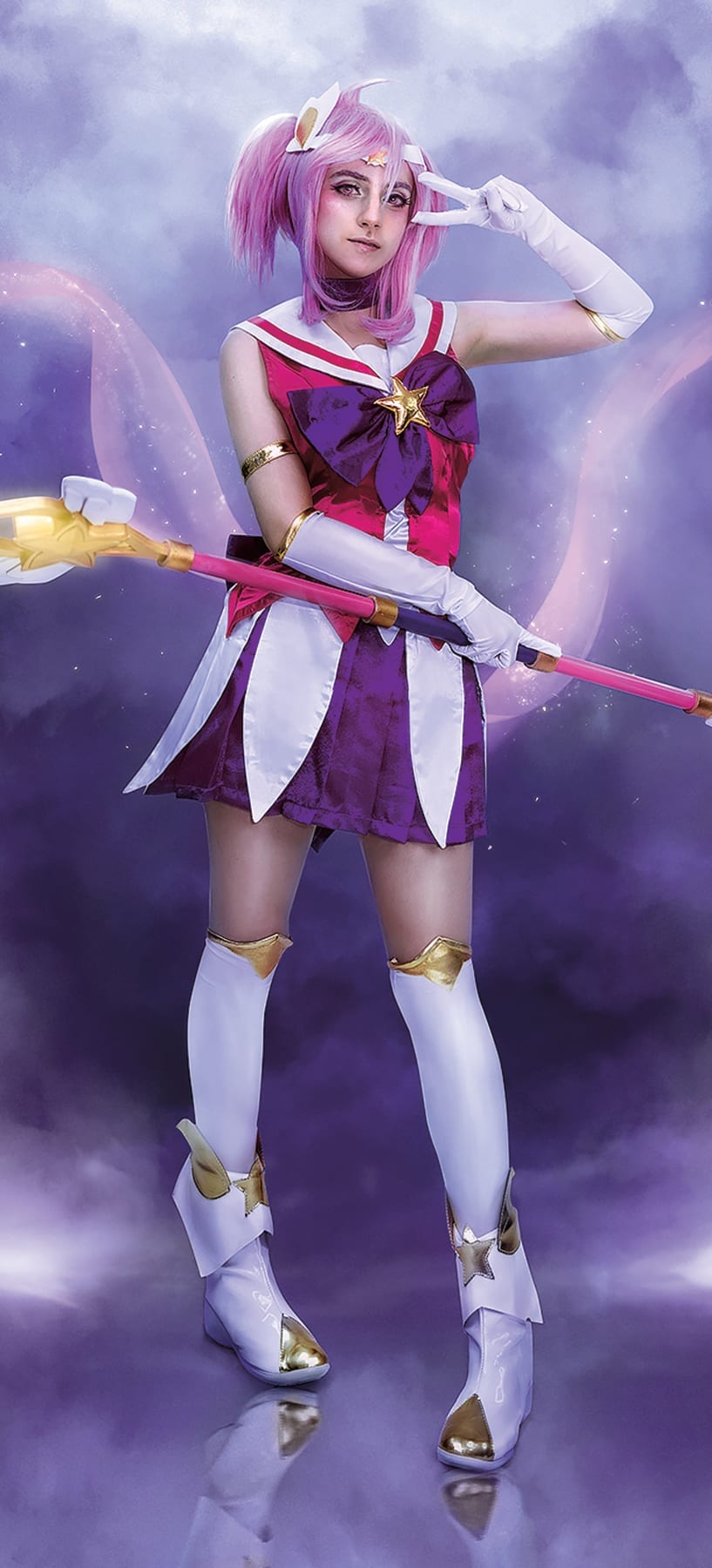 LANA RAIN
Twitter: @Lana_Rain
Web: LanaRain.com, LanaRain.ManyVids.com, YouTube.com/LanaRainTV
Awards? They're nice, but cosplay heavyweight Lana Rain—who nabbed an XBIZ nom last April for Best Cosplay Clip Artist—is too busy raking in the accolades (and tips) as fans delight in her stunning, highly detailed interpretations of iconic video game and anime characters. And should one of those characters happen to get gangbanged by an enemy guild, all the better. Welcome to Lana Land.
When did you introduce gaming into your other streams? I was the first to start streaming legitimate gameplay with a vibrator activated by chatroom tips. The game was about trying to mess me up while I played League of Legends or Dota 2. It was lucrative for about a month and a half before I was temporarily banned by Chaturbate for streaming a video game. After that I noticed other popular camgirls start to do the same thing. It's because of this that I felt a little bit betrayed. It was a happy accident though, because ManyVids was asking me to join, and I decided to start making videos of a higher quality than my old ones—a new start.
Earliest gaming experience? When I was around seven years old, I played Rayman 2. I really love that game. I love it so much that I had my best friend play it with me again a couple years ago. We bought a N64 Pikachu Edition just to play it! I also played a lot of classic Mega Man, which helped me perfect my timing. As I got older, I started on Saints Row, which to me is a better Grand Theft Auto because it doesn't take itself too seriously. Let's be honest, GTA gets old after the first three games. I also started the Pokémon franchise with the Gold and Silver line. Those are my favorite because you get to play in both the Kanto and Johto leagues.