Welcome to the world of hardcore animated content. Welcome to Adult Time, a premier platform for high-quality, hot-as-fuck series and films—Hentai Sex School and F.U.T.A. Sentai Squad to name just two. HUSTLER interviews Adult Time creators for explicit details on the burgeoning field of Triple-X-rated animated entertainment.
Adult Time is a member-based platform that streams both original and partner-produced content. In addition to the site's numerous live-action channels, it features niche channels for fans of VR, programming compatible with interactive sex toys, and animated content.
The site's animated series have first-rate production values: The art direction and lighting design are truly top-notch, as is the character voicing. While 3D animation is the style used most often, the platform also features more traditional, anime scenes from site partners Critical Mass and Total Hentai; a creatively executed 2D one-off called Bambi Fontaine's Midnight Stories; and a hybrid of 3D animation and live performance titled Mindy—Super Horny Fun Time.
HUSTLER spoke with Adult Time's content producer/marketing director Frank Stacy, content creator AgentRedGirl and voice-over performer SilkyMilk to learn about the art and business of hardcore animation.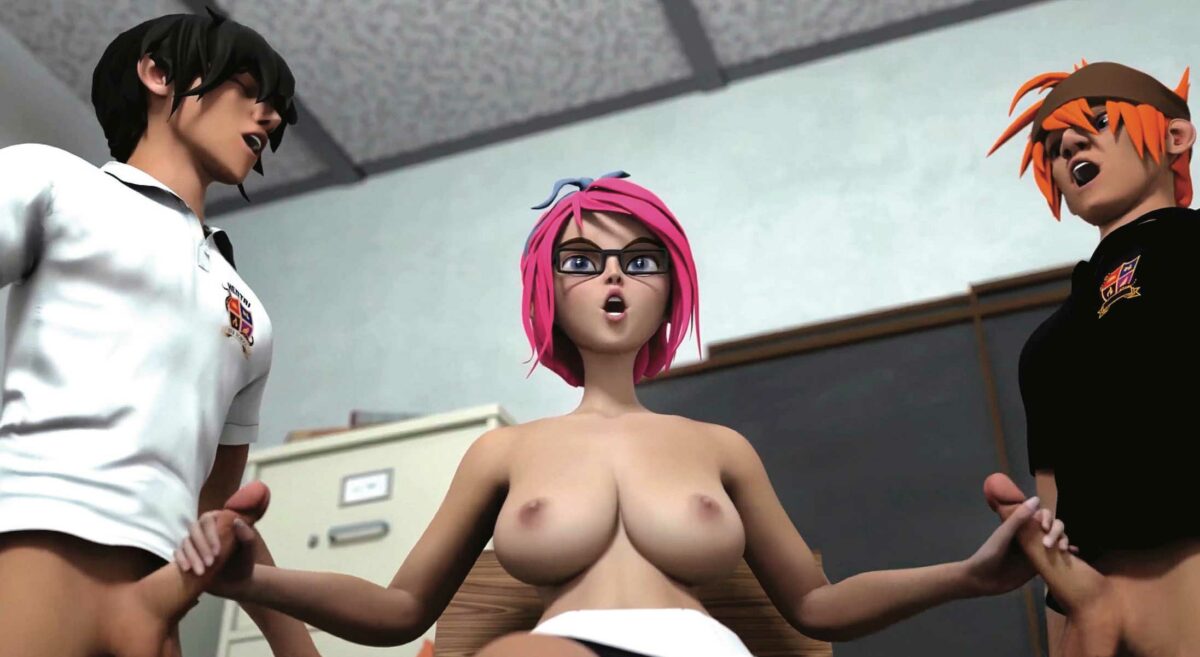 FRANK STACY
ADULT TIME CONTENT PRODUCER/MARKETING DIRECTOR
HUSTLER: You wear multiple hats for Adult Time, including those of executive producer and executive director for several of the site's animated programs. How do you balance that with your work in sales and marketing?
FRANK STACY: Prior to my role as marketing director for Adult Time, I used to oversee our content operations and was very involved in the creation of many Adult Time original series. There is a strong connection between the content and marketing functions in our company, and we often work together to plan our content programming and build new series and brands.