"Fat Mike" Burkett is one of punk rock's truest icons. He has not just survived, but consistently evolved and thrived with his band NOFX since their formation in 1983. With his label, Fat Wreck Chords, he's mentored and supported both up-and-coming and established groups for 30 years.
Fiercely independent, Fat Mike has lived his entire life by his own rules. His DIY ethos and commitment to existing outside societal norms has earned him a place in the history of, not just punk, but American musical culture. His outspoken political views have turned on young people to the importance of using their voices for positive change, and he is an ardent opponent of injustice, oppression and censorship.
He's also one seriously kinky motherfucker.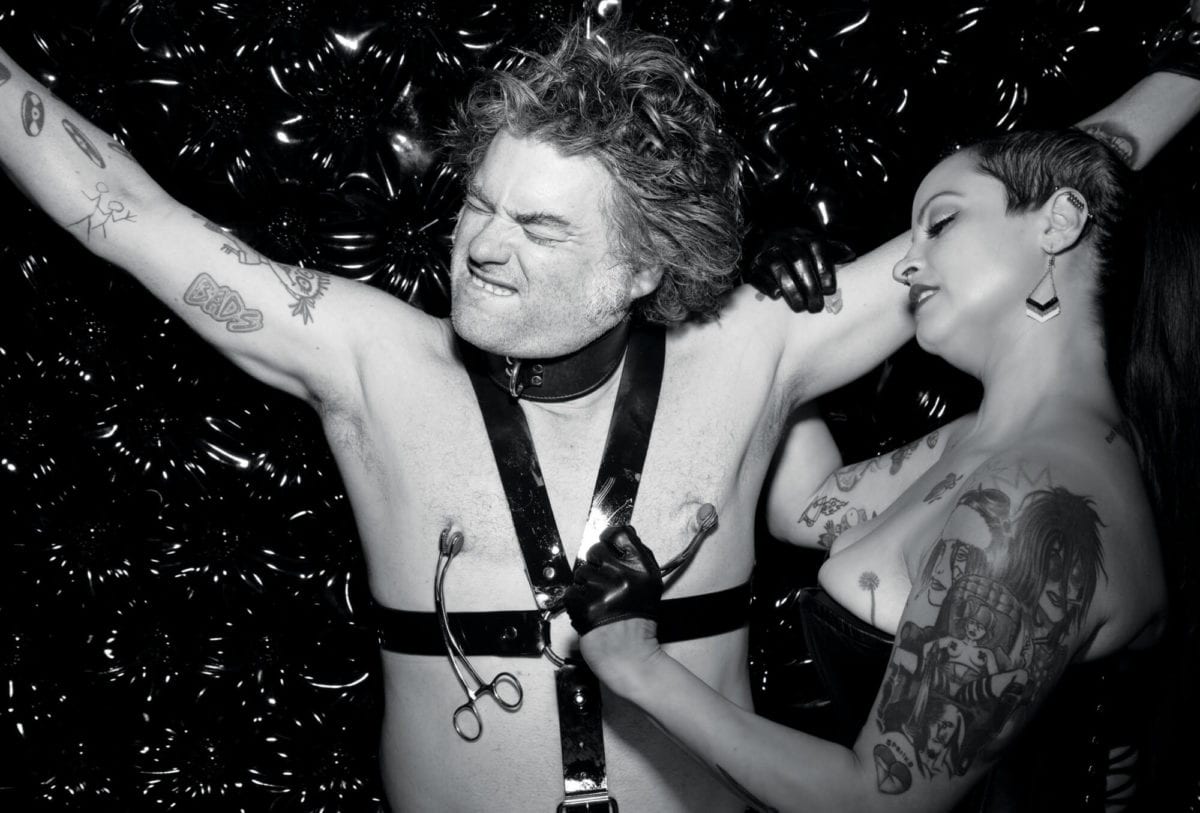 Fat Mike is a longtime practitioner of BDSM, and believe us when we say that he's a lifer when it comes to kink. We were treated to a very rare and extremely candid audience and tour of his personal dungeon, during which we discovered that Fat Mike is just as capable and comfortable in the guise of a highly informative, sex-positive educator as he is an entertainer.
HUSTLER: Do you think that American attitudes toward sex are becoming more puritanical?
FAT MIKE: This country is a puritanical country. It's a religious country, which people kind of forget sometimes, because we have freedoms, but it's run by fucking Christians. You can't be elected President unless you say you believe in God, which is insane. In Europe, if you say people believe in God, they say you're weird. You're suspect. So, yeah, this country's fucked just from the start.