Beauty comes in all varieties. Some XXX performers prefer an all-natural look. Others get a little Botox here or there or perhaps small breast implants. But if you keep sliding along that spectrum, you'll find women who fully embrace what science, medicine and technology have to offer. They have taken their appearance to the next level. These women want what some might refer to as the "fake" or "bimbo" look. I am one of them, and I recently had the honor and privilege to interview like-minded mega stars—women who welcome augmentation and love their bodies.
I have been on a journey toward the "fake bimbo" look for years. My first procedure was a breast augmentation in 2013. The reason behind my decision was a personal one: to boost my confidence. The benefits it provided for my adult-industry career were just the cherries on top!
I also started getting lip filler. I love the pouty "Let me suck your dick" look. I was getting my lips injected every three weeks until they looked like glistening, plump sausages—which I loved. Two years ago I had my breasts redone and enlarged. My first set of fake tits left much to be desired, and I began developing painful scar tissue that I could no longer tolerate. I adore my new huge, fake tits, and it was the best decision I've made cosmetically.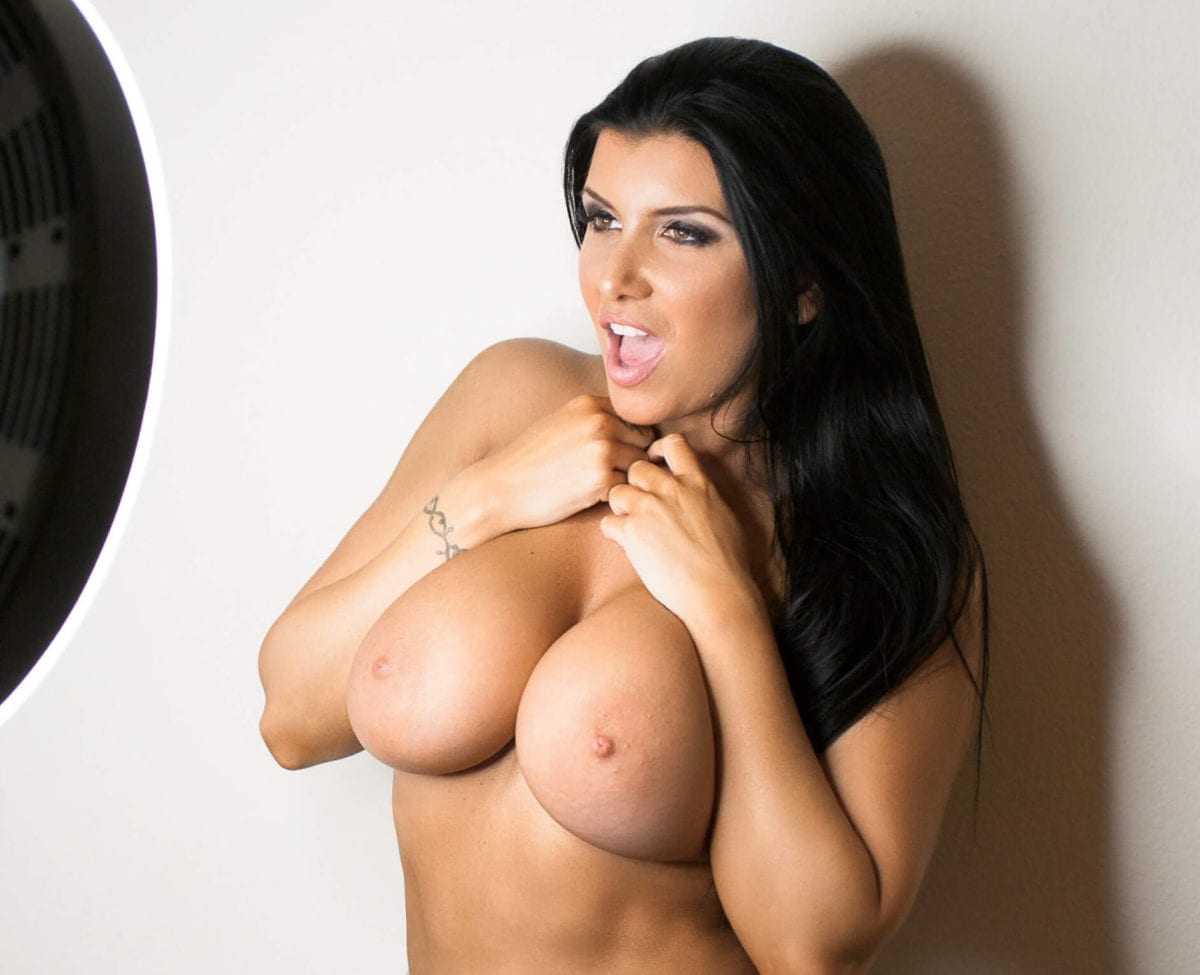 I always call myself a Bratz doll that has been left in the microwave. I'm secure enough to make fun of myself, which usually gets a laugh. As for public perception, it's fifty-fifty. I receive negative comments from so-called "fans" who love to call me names and insult my appearance. At first I took it personally. Not everyone is going to appreciate the porno Barbie look. And that's totally okay. What is not okay is imposing your aesthetic preferences on those who don't conform to your notions of beauty. Then there's the flip side, positive comments that are amazing! I get requests for more augmentations, which I've definitely considered. I've received questions from fellow performers asking me who my surgeon was, how large my implants are, how many syringes I get injected into my lips at once, etc. Ultimately, the only person who should have any bearing on what you do to your body is you. As for the next step in my plastic adventure, it will be a Brazilian butt lift. This is a procedure that sucks the fat out of your stomach and sides, helping to achieve an hourglass waist, and injects that same fat into your ass for a supple, round, juicy booty. The only downside to my enhancements? I melt in direct sunlight.