Some of our favorite orally talented beauties share how they earned the title Throat Goat.
There's no denying it: blowjobs are awesome! There are different styles and techniques to help lead to that gooey explosion (and all are amazing). Today, however, we're going to focus on a very special kind of sucking—deep-throating!
Below are several throat-talented treats who generously agreed to share their sword-swallowing skills with us!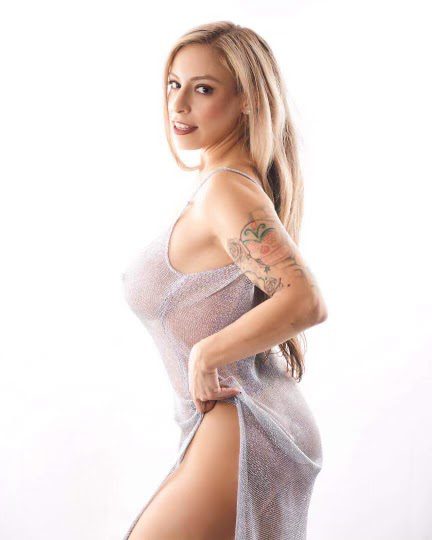 HUSTLERMagazine.com: When did you discover that you had the amazing skill of being able to deep-throat cocks and toys?
Playboy Chachii: Honestly, it was when I first started on this journey into the adult industry. I was asked to do a crazy deep-throat, gagging type of video, and I said, "Shoot, why not." I thought I could handle it and when it started at first I was scared, but once I relaxed it was amazing. My throat's definitely a water park!
Lory Lace: While performing a double blowjob once, I realized that I can go further down the shaft than most. I have a pretty big mouth, literally (and figuratively!). Then my co-performer called me a "deep-throater," confirming what I had just discovered.
Gracycee Baybee: My first [dick] was pretty big (about 8.5 inches), and I didn't know the difference, but I remember him saying, "Whoaa, what?!" when I got so much of it down my throat! I've always had it, I just didn't figure out that it was something special until probably like two to three years later when a boyfriend told me it was!