Face? Tits? Ass? Pussy? Women reveal where they want—and don't want—a guy to shoot his load.
If years of porn have told men one thing, it's that the ladies love getting splashed with a hot load. After all, if the gods of gonads didn't want us out there spackling the babes with sperm, they wouldn't have given us such powerful prostates. That's just science. 
Still, now that we think about it, has anybody ever really stopped to ask women where they'd like to be shellacked? Was it possible that they didn't truly appreciate getting their lips, tits and asses sugared by our Willy Wankers? Honestly, we've just sort of been out there casually busting nuts whenever the mood strikes us, never once considering that women might not be thrilled with our choice of target. So, come on, ladies, where do you want it?
It has been brought to our attention that not all women enjoy being treated like the old, crusty gym sock that many of us used to beat off into back in high school. Contrary to the countless smear scenes we've witnessed in smut films, it's perhaps unwise to spunk up their beautiful bodies without prior approval and expect them to respond with gratitude. Many wouldn't care if a man's jizz tasted like a glazed Krispy Kreme donut, they still don't want it anywhere near them.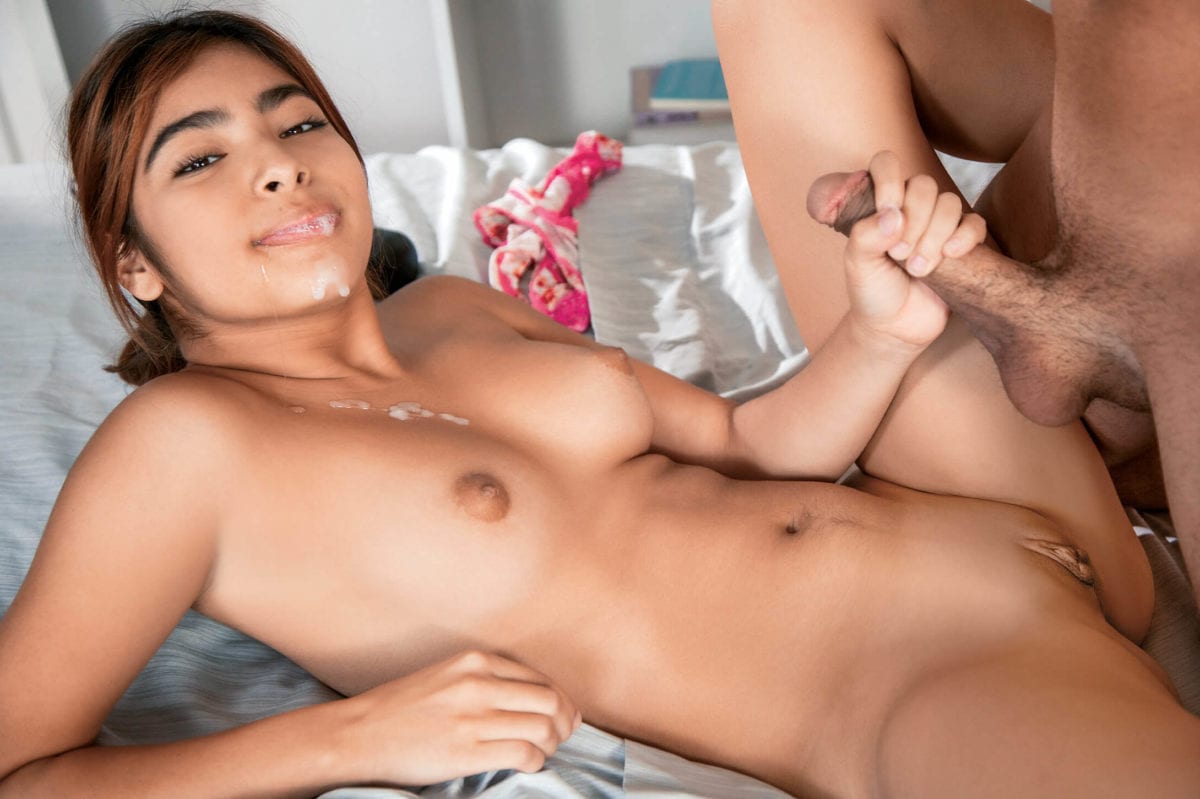 At least, that's the sentiment of at least one woman we spoke with.
"How about coming into a condom?" Audra, a 33-year-old physical therapist from Southern Illinois tells HUSTLERMagazine.com. "If that doesn't work for you, how about keeping it to yourself."