After cutting his teeth studying under tattoo icon Rick Walters, Chris Winn became a go-to L.A. artist in his own right. The multi-talented tattooer/musician now roves the world at large in a constant search for new adventures. 
Few tattooers on the planet can claim the kind of heritage that Chris Winn has. Not only has he studied under masters of both the black and gray and Japanese tattooing styles, but he also got his start as an apprentice at one of the most legendary and historic shops on the planet (Bert Grimm's World Famous Tattoo), under one of the biggest icons the industry has ever seen (Rick Walters).
These days, Winn has made a name for himself outside of his noteworthy roots, becoming one of Los Angeles' go-to artists for virtually any style. The whiskey-drinking, hard-rocking—no, really; you can also catch him writing, recording and performing tunes as WINN the Band—artist looks like he'd be just as comfortable on a classic Harley as he is with a tattoo machine in his hand, but he's also built a reputation as one of the industry's great storytellers and historians, both for events he personally witnessed as well as the secondhand tales of those who came before him.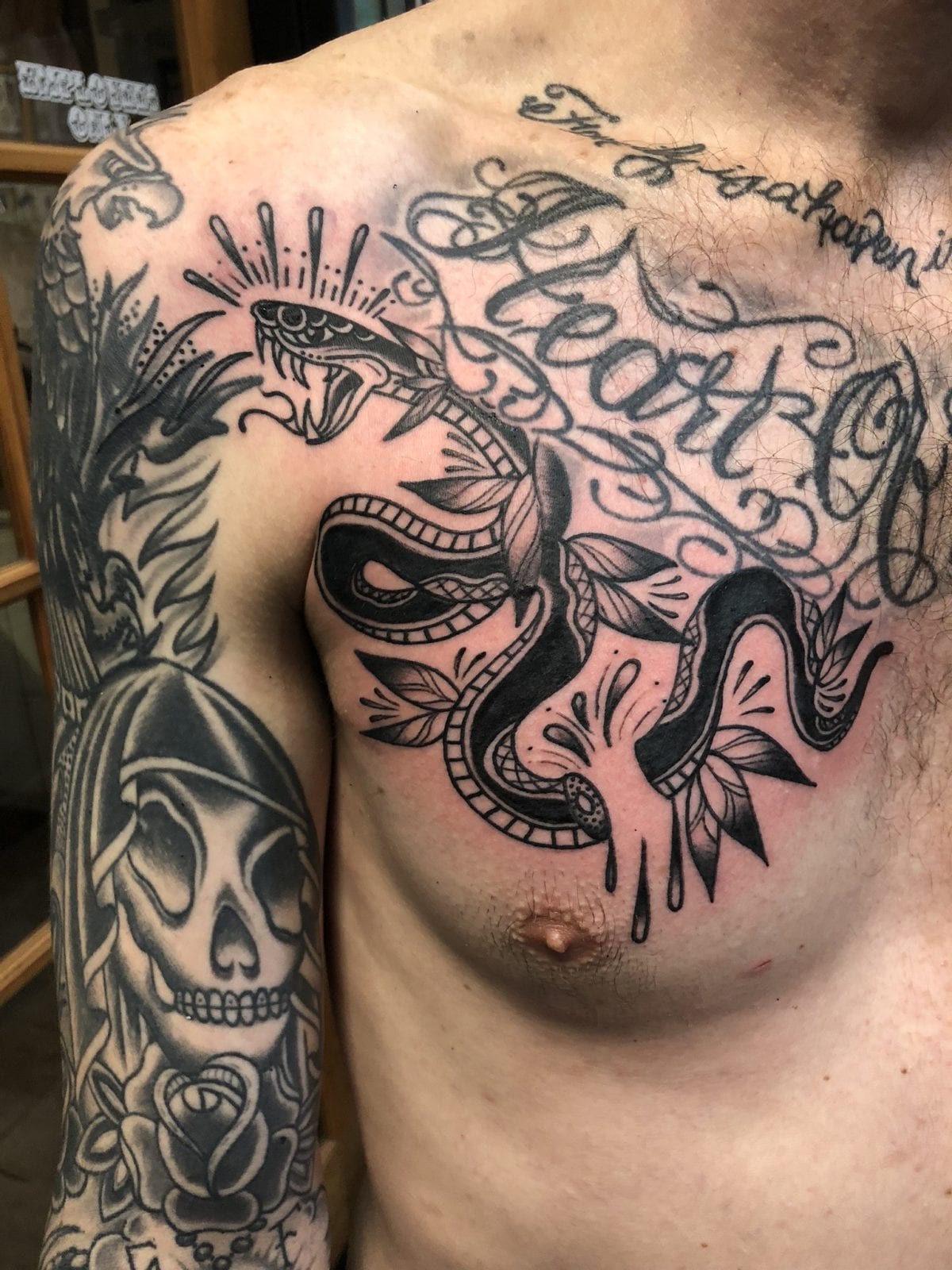 "I appreciate the respect and the love that I'm shown, but I'm still a squirrel trying to get a nut. I'm in the ditches doing whatever I can to stay relevant and stay with the times."