At 6-7, comic Brian Posehn looks menacing. Until he opens his mouth. His voice instantly disarms you. He reminds you of your best buddy—you know, the guy you hung out with in high school who used to work at the skateboard shop and record store. Why? Because he was that guy. He worked at those places before making a name for himself in comedy.
The stand-up comic and actor is best known for his roles on TV shows Big Bang Theory, Just Shoot Me, New Girl and The Sarah Silverman Program. Away from acting, the self-proclaimed nerd is also a prolific writer, penning everything from TV shows (Mr. Show) to comic books (40 issues of Deadpool and counting) to his 2017 book Forever Nerdy. But his lifelong passion is heavy metal.
Posehn has just released his hard rock opus, titled Grandpa Metal. The album is a perfect mash-up of comedy and straight-ahead metal. For the recordings Posehn enlisted a who's who of heavy musicians, including the mighty Scott Ian of Anthrax, both Patrick Stump and Joe Trohman from Fall Out Boy, Kim Thayil from Soundgarden and vocalists Michael Starr of Steel Panther and Corey Taylor from Slipknot. If that wasn't enough, both Dethklok's Brendon Small and "Weird Al" Yankovic made appearances. It features 14 tracks, including two covers: the '80s a-ha hit "Take on Me" and the novelty track "What Does the Fox Say?" Both are delivered in the most metal of metal-ish styles.
Posehn invited HUSTLER into his Encino home to gaze upon his massive collection of books, action figures, Bluray discs and killer guitars. And to talk about all things metal, the first time he saw a spread vagina in HUSTLER and whether comedy groupies are real or not. Spoiler alert: They are!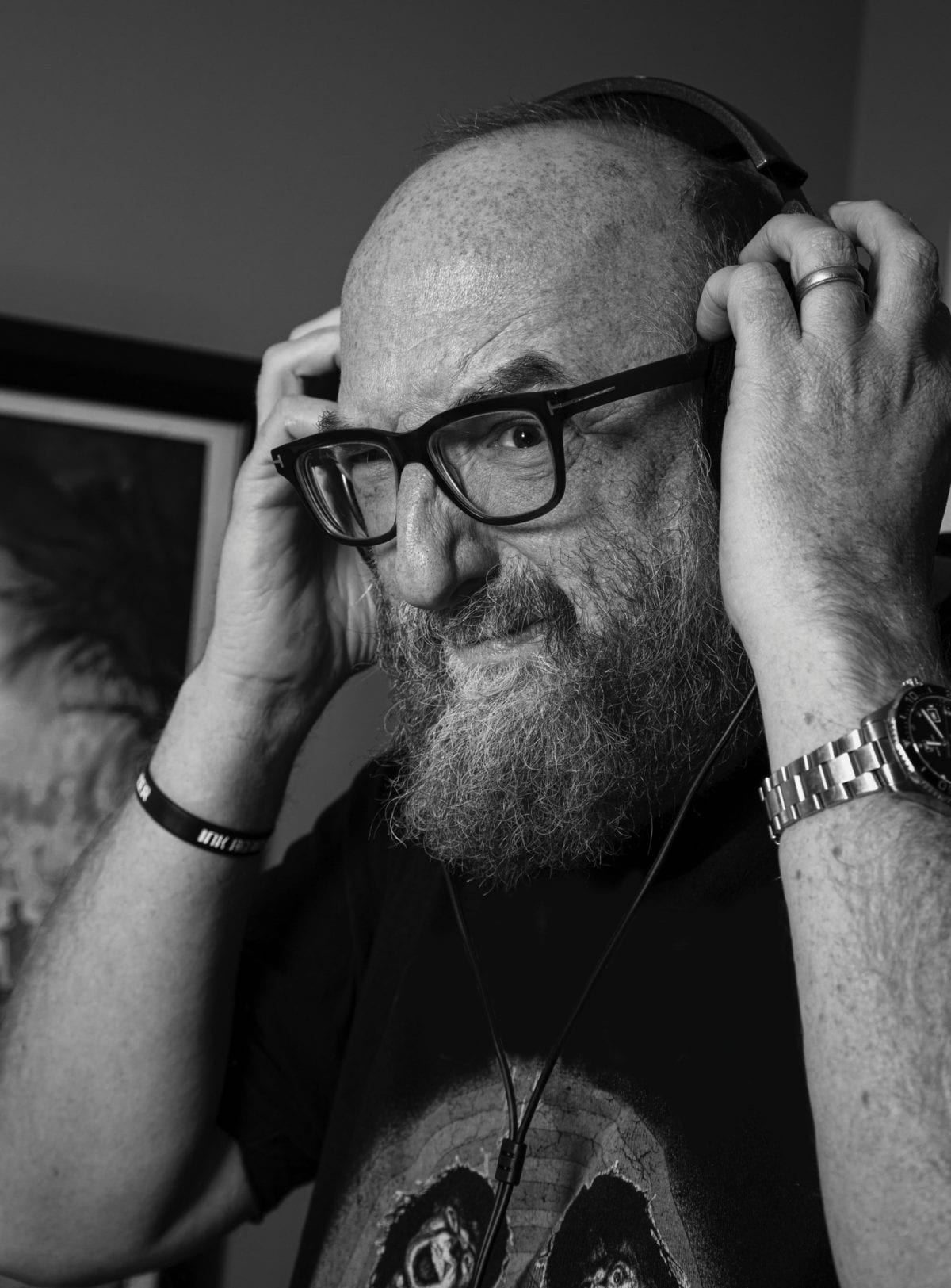 ---
HUSTLER: What's the most metal thing you've ever done?
BRIAN POSEHN: I was never going to get a tattoo, but I got a pretty metal tattoo of 666 on my finger. The not metal thing about it is I hid it from my mom for several years, covering it with a big skull ring.
When did she finally find out?
I was on That Metal Show with Eddie Trunk, and Don Jamieson called me out on it. So I told the story of the tattoo and showed it to the cameras and TV audience, never thinking my mom would see that. Why would my mom be watching That Metal Show on VH1?