I photographed Bonnie Rotten on a Saturday morning in Las Vegas during the AVN Awards weekend. Those few days are always insane, with porn stars working their asses off to make the most of all the promo and networking ops. I cornered Bonnie early to set up a shoot, but she flaked on me about half a dozen times. Then she woke me up with a call and said, "How do you want my makeup?" She was ready to go as soon as I walked in.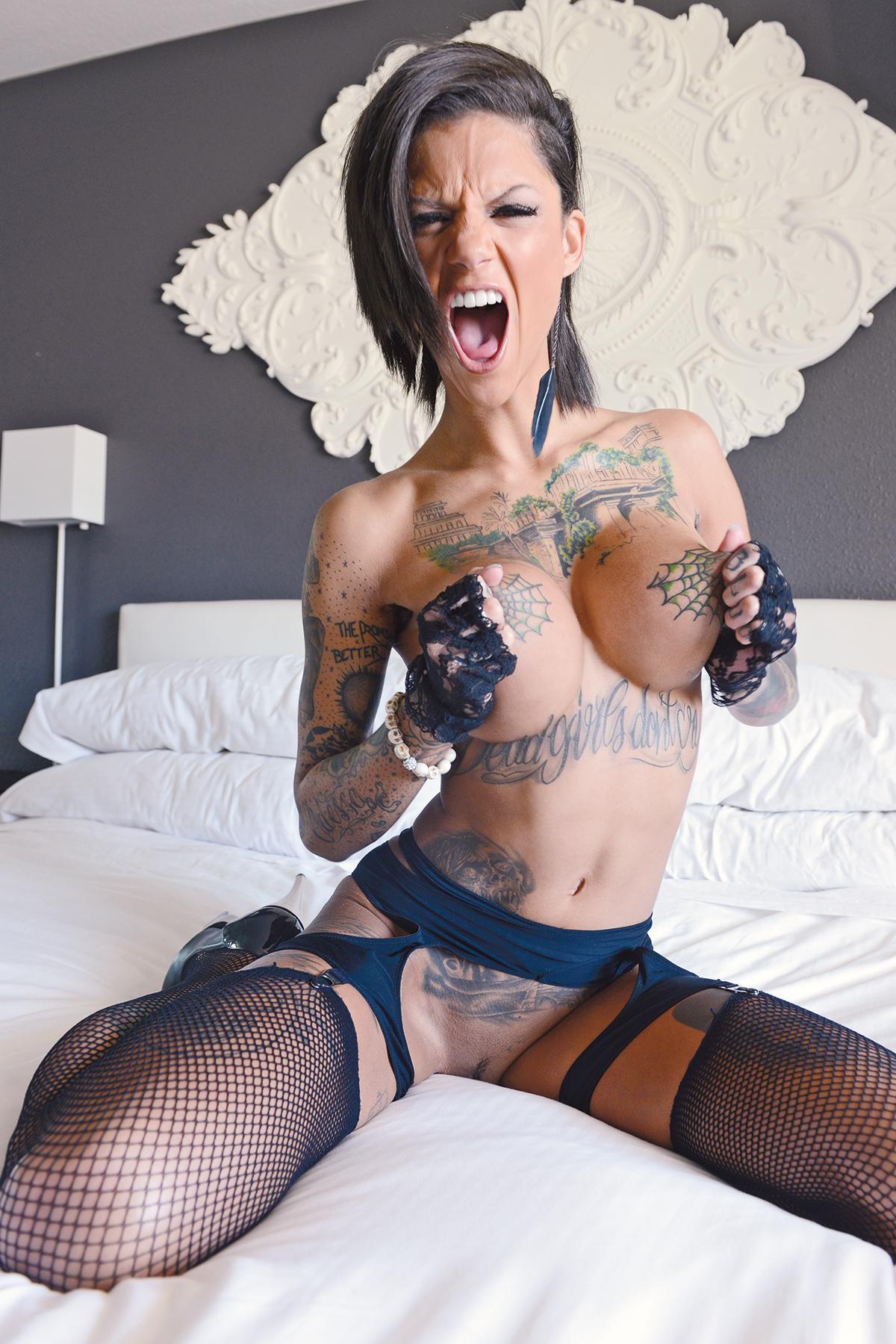 I've been shooting tattooed girls for over a decade. In that time I've seen attitudes change a lot. When Suicide Girls blew up in the early 2000s, there was next to no alternative smut, or "alt porn," on the Internet. A few years later every major porn house had an alt line. Even HUSTLER had alt-porn icon Joanna Angel directing for them.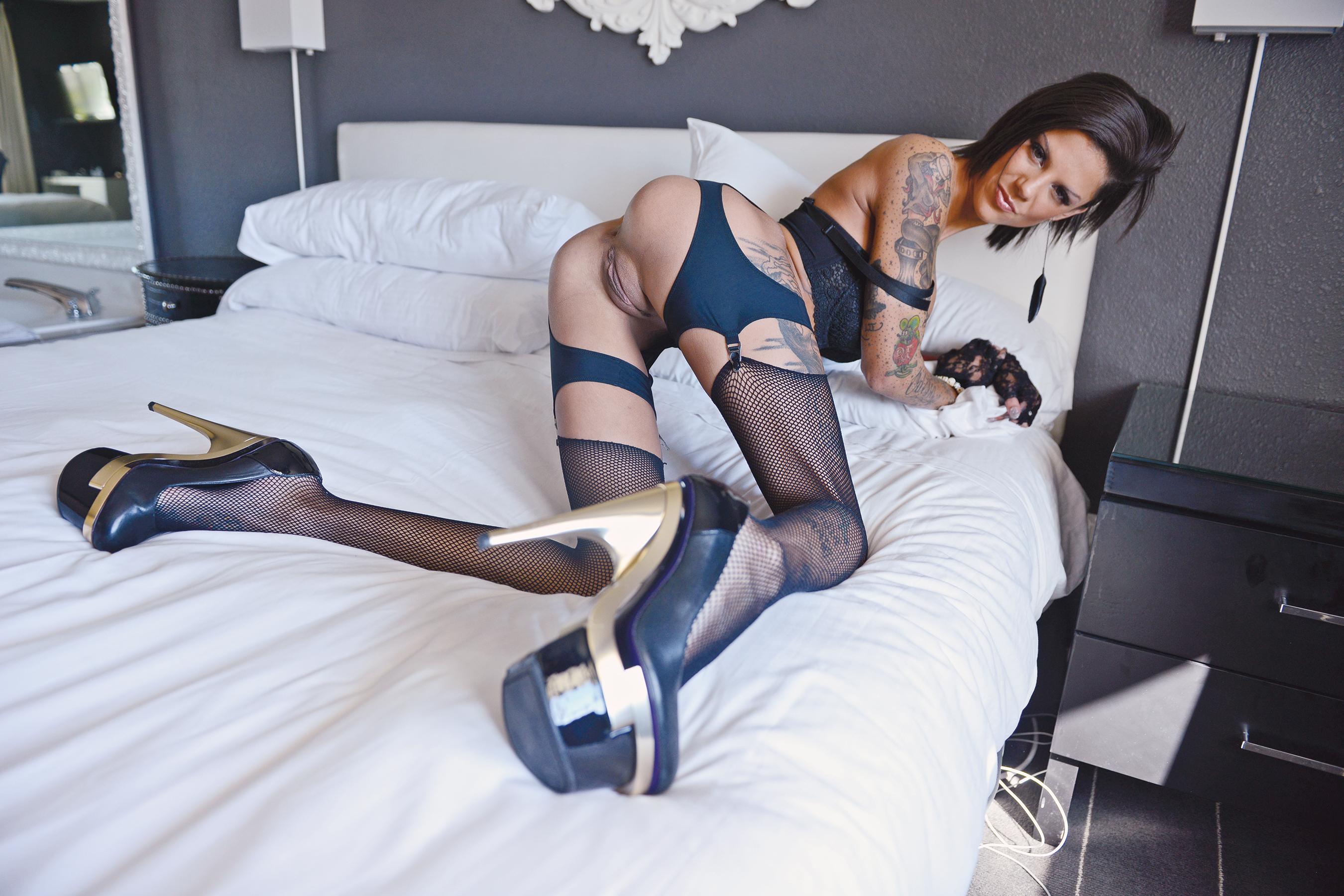 These days the craze is gone, but tattooed chicks are here to stay. And Bonnie Rotten, one of the very few who's inked head to toe, stands out. After spreading for me on the Vegas Strip that Saturday morning, we talked about the Cincinnati native's rapid rise.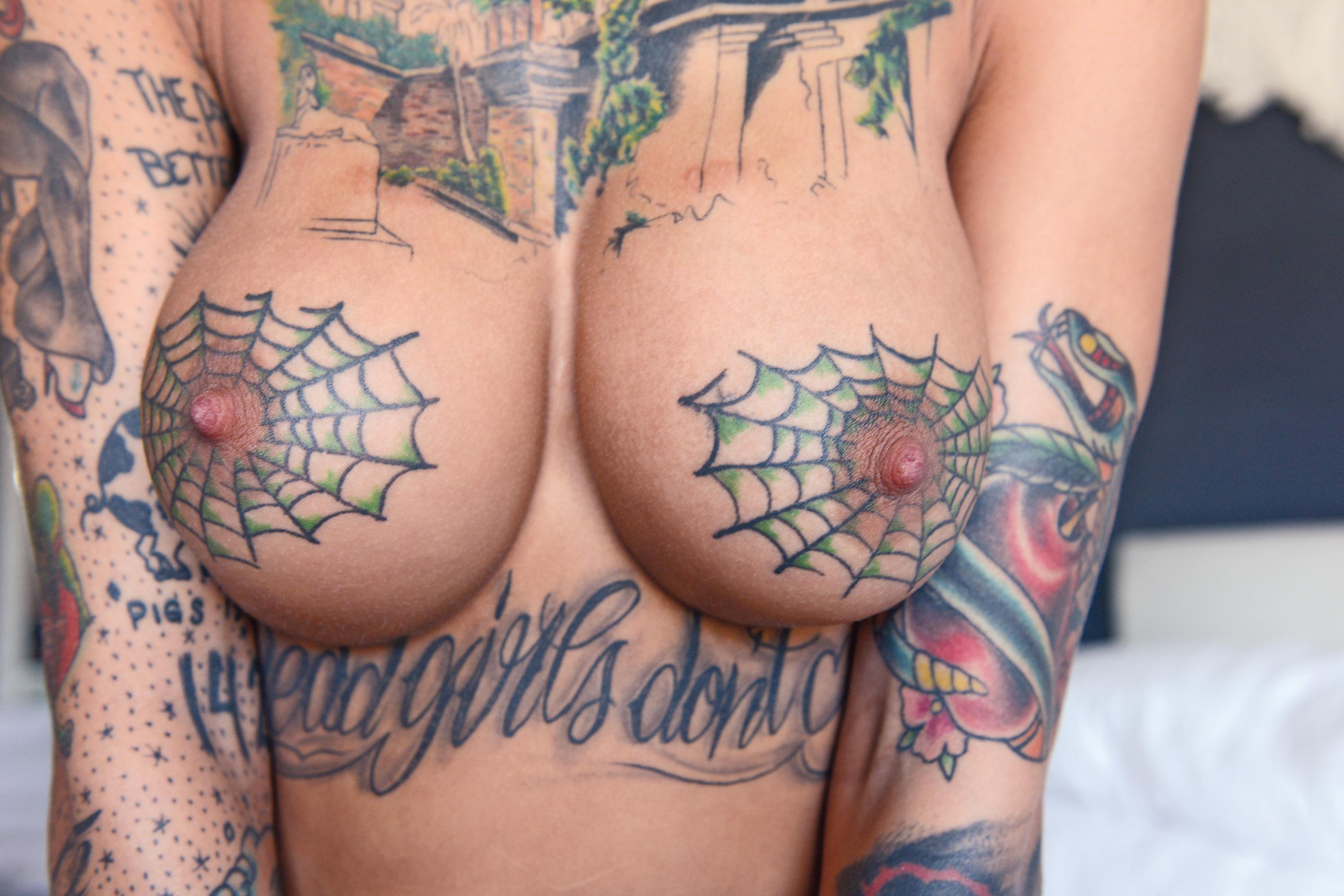 NATE "IGOR" SMITH: When I met you at the AVN Awards in 2012, you hadn't done a single scene. A year later you're one of the most talked-about girls in the business. How did you do it?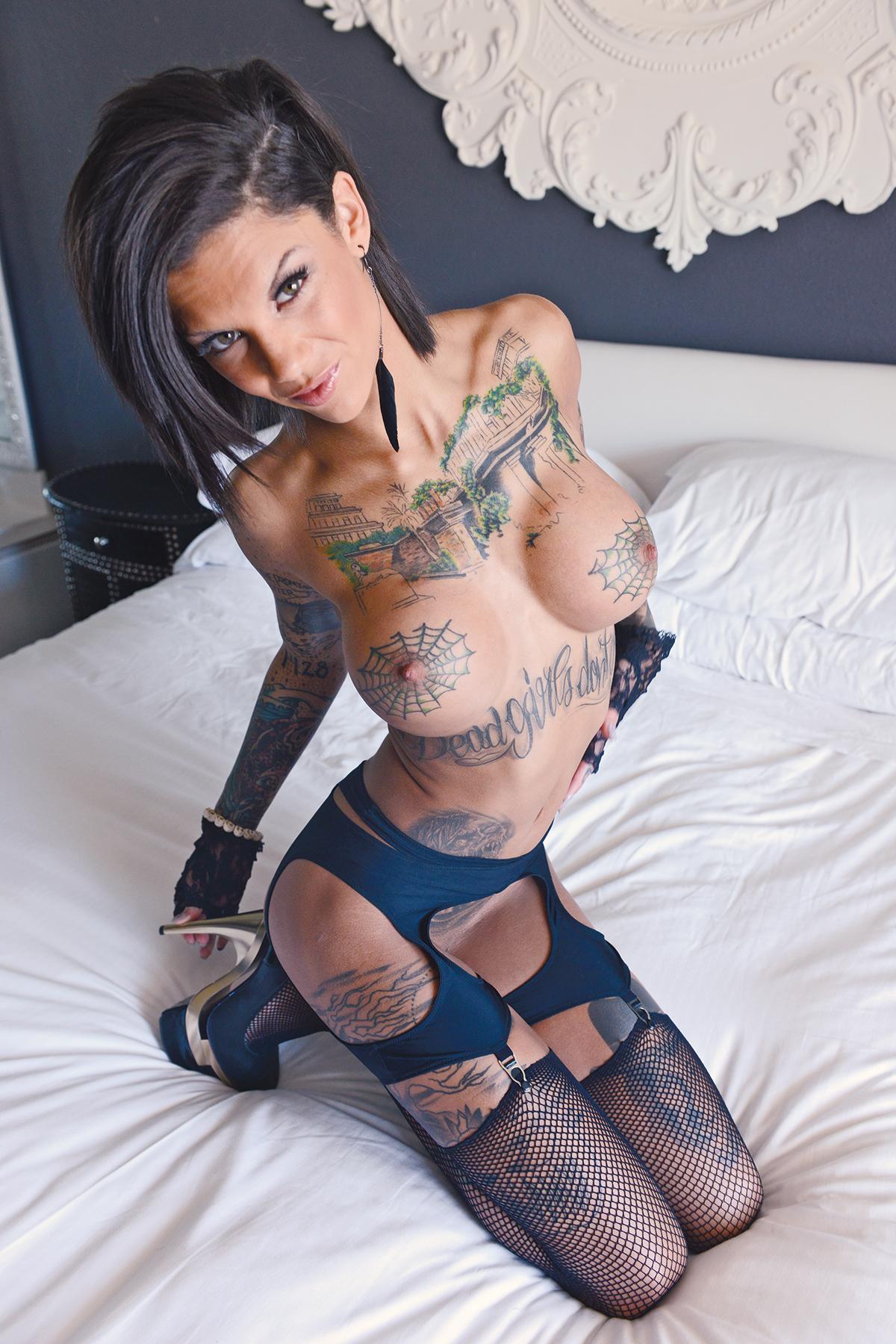 BONNIE ROTTEN: After I turned 18, I started doing bondage. I had done webcam a couple times and shot a couple random boy/girl scenes. I went on a "go see" at New Sensations, and they were doing this tattooed-girl project. They shot a scene, called me in and said they would love to shoot a whole movie with me. We made Meet Bonnie, where I did my first anal scene, a double penetration, a boy/girl scene and a girl/girl with Asphyxia Noir and Skin Diamond.