IT'S NOON ON WEDNESDAY, AND I'M CHOOSING TO EAT A WHOLE PLAIN POTATO. OF MY OWN FREE WILL. I STEAMED IT IN MY OFFICE MICROWAVE LIKE THE WEIRD SAD GUY FROM ACCOUNTING DOES. IT'S THE KIND YOU PROBABLY THINK OF WHEN YOU IMAGINE A POTATO—BROWN, LUMPY, DIRTY. A RUSSET MAYBE? I THINK THAT'S WHAT IT'S CALLED. THIS PARTICULAR BROWN LUMPY PIECE OF STARCHY SHIT IS MY THIRD BROWN LUMPY PIECE OF STARCHY SHIT TODAY, AND MY BODY FUCKING HATES ME FOR IT. MY SENSE OF DECENCY AND GOOD TASTE HATE ME FOR IT. MY COWORKERS HATE ME FOR IT. THIS POTATO IS, YOU'LL BE SHOCKED TO DISCOVER, A MAJOR COMPONENT OF THE POTATO DIET. THIS ISN'T MY NORMAL ROUTINE. THIS IS PROBABLY THE ROUTINE OF A SERIAL KILLER OR A SHUT-IN.
---
A few months ago I read the most infuriating article in a series of infuriating articles about how a new generation of selfserious upstart body and lifestyle hackers are improving their smug lot in life "without even trying." It prompted me to take a crack at as many of these pseudoscientific tricks as possible. Thus I began to intentionally fuck up my liver, my gut, my brains and my overall sanity in the name of bullshit self-improvement.
As I'm sure you know, hating our own bodies takes the work a lifetime. Extra bowls of Lucky Charms. Stolen Swiss cake rolls. Reward Cinnabons. Mallomars. Fried chicken buckets for one. "Stress pints" of Häagen-Dazs. College…just all of college. And for those of us journalisty folks, those of us for whom deadline stress is an excuse to go full "Mama June," we're likely to treat ourselves to all manner of deathtaunting comfort foods in an effort to lessen the sting of self-condemnation over a looming or blown deadline. We love to binge and sloth, and American society at large helps us in every way it can, because we're entitled motherfuckers. Manifest Destiny! I'm as guilty of excessive self-indulgence as the next guy and should probably exhibit a tad more self-control in general. So the idea of doing one simple thing or following one simple rule and expending no effort whatsoever to achieve physical perfection sounds really good—which is how most of these diet-hack-touting lunatics find their audience.
Bulletproof Coffee is one of the silliest hacks I explored in my research. You probably saw your tech-obsessed fad-of-the-moment buddy get into this a few years ago—maybe he's still into it. You may have even seen Joe Rogan go from acolyte to fierce detractor overnight when he realized the extent of its ridiculousness. Or you may have no fucking clue what I'm talking about. Let me help you: Basically some guy named Dave Asprey "figured out," through trial, error and pseudoscience, that if you took a tablespoon or two of unsalted grass-fed butter, a tablespoon or two of "Brain Octane" or "XCT Oil," mixed it all in a blender with supersecret special coffee and drank it every day for breakfast, you could turn yourself into a superhuman. Fuck bagels; fuck Cornflakes. One cup of hot fat with coffee.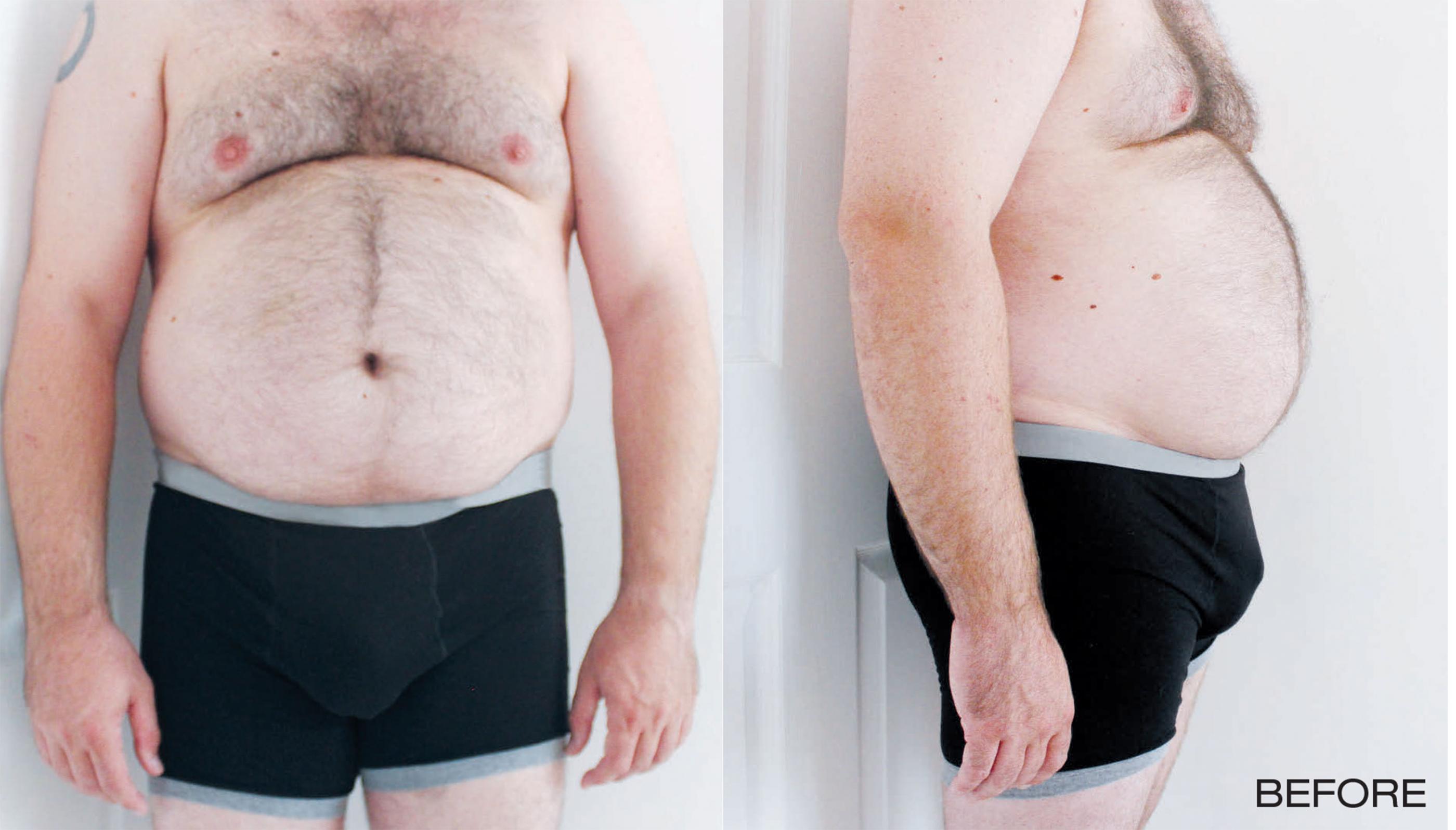 The "About Us" section of his website announces, "Welcome to being Bulletproof®, the state of high performance where your body, mind and nervous system work together effortlessly to help you perform at levels beyond what you'd expect." Surely we can all get behind this, right? Since I myself want to perform at peak levels—or at bare minimum smooth out the deep valleys caused by excessive whiskey and outright laziness—I tried this horseshit for a week.