The best 25 vibrators you can purchase right now.
Here at HUSTLER® Hollywood, we have spent endless hours researching, testing and gathering data so that we can deliver you the most comprehensive list of the best vibrators on the market.
Masturbation is one of the best ways you can improve your health a little bit, in both a mental and physical manner. Don't believe us? There have been multiple studies looking to find out the impact of sex and masturbation on your health, and overall, they've found that sexual activity, including masturbation, can help improve the quality of sleep, improve pelvic floor strength and even reduce pain in migraines. Plus, it just feels good!
This is great news for anyone who likes to treat themselves. However, it's also good to remember that when we say "masturbate," we don't just mean self-loving. Masturbation can be great by yourself or with a partner, and many of these toys are great to use both by yourself and during partnered sex. As long as you're looking for some stimulation, a vibrator is a great tool.
In this article, we've looked at both sales and reviews to determine what we consider the best vibrators in a variety of different categories. This includes both reviews by third-party retailers and reviews on the HUSTLER® Hollywood website. If none of these specifically hit the spot for you, head over to HUSTLER® Hollywood to find more vibrators and toys of all kinds.
Best Classic Vibrators
Classic vibrators are usually what you think of when you think "vibrators." They're also called vaginal vibrators because they're often meant for internal vaginal stimulation. The most common classic vibrator types are wand vibrators, bullet vibrators and rabbit vibrators, also called dual or combination vibrators.
Wand Vibrators
Wand vibrators sit somewhere between classic and clitoral vibrators. The large head on the top of a wand vibrator provides generalized clitoral stimulation, which some people find more pleasurable than the pinpoint accuracy of a bullet vibrator. Additionally, many wand vibrators offer head attachments that can convert the wand into an insertable vibrator.
Magic Wand Rechargeable Wand Massager – Magic Wand
The Magic Wand is renowned for its power, and that's exactly what this massager does. It has up to three hours of cordless play, and the vibrations are powerful enough that you're sure to enjoy them even if you typically have a hard time achieving orgasm.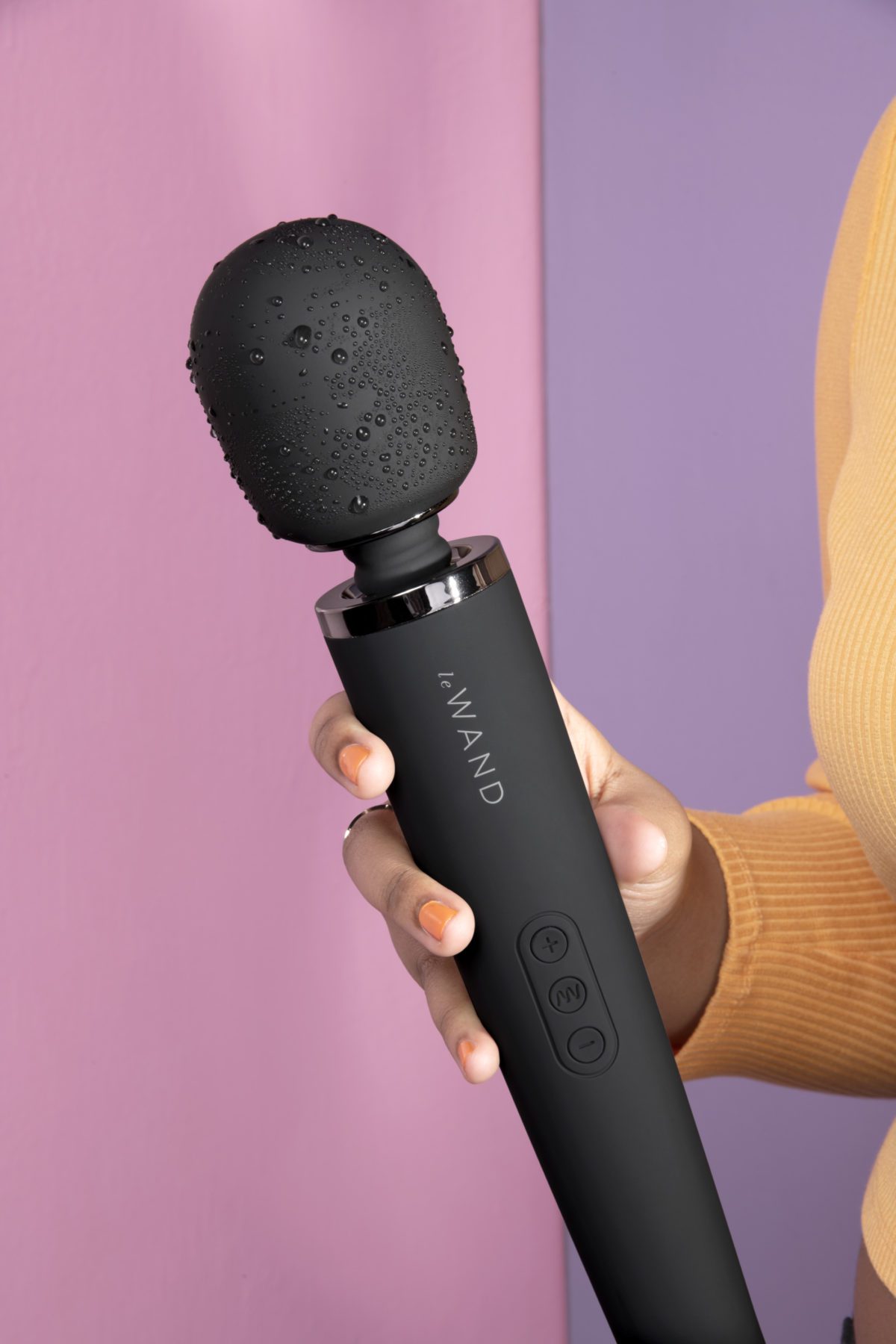 Original Wand Massager – Le Wand
This is not just a full-sized massager; it's also a luxury design that looks sleek and beautiful. It has a whopping 20 different vibration patterns and is rechargeable, so you can play for hours on end without having to keep it plugged in.
Zoe Twisty Dual Ended Vibrating Pleasure Wand – Maia
This unique take on a vibrating wand is a dual vibrating wand, vibrating on both the handle and the head. That means you can use the handle, which has a tapered tip, for internal stimulation and use the head for external stimulation.
Special Mention: Magic Wand Original Massager – Hitachi
We'd be remiss if we didn't mention the wand that started it all: the Magic Wand Original. The main downside of this wand is that it plugs into the wall, which is why the Rechargeable is still our main recommendation, but the Original is an excellent option if the plug isn't a problem.
Bullet Vibrators
Bullet vibrators are small, rounded vibrators, similar in shape to a bullet. You can use them for external clitoral stimulation, internal vaginal stimulation or pinpoint stimulation on other parts of your body, especially during foreplay.
My Secret Lipstick Vibrator – Screaming O
If you want an ultra-private vibrator, especially if you're just getting into the vibrator game, this vibrator may be a great first vibrator toy. The cap turns this vibrator into a case that looks just like a lipstick container, and the lipstick-like internal design makes it easy to tease yourself or your partner.
Vesper Bullet Necklace Vibrator – Crave
This is definitely a luxury vibrator, but if you're interested in taking your style choices up a notch, this is an incredible option. It's an incredible piece of jewelry made from stainless steel, meant to transition from public to private as quickly and beautifully as possible.
Point Rechargeable Bullet – Nu Sensuelle
This beautiful design encases an extremely powerful rechargeable bullet vibrator, which means you can use it for years to come without ever buying a single battery. Reviewers love the strength of this vibrator, making it a great choice for people who want a smaller vibrator but need a lot of power.
Rabbit & Dual Vibrators
Dual vibrators, also called rabbit vibrators and combination vibrators, offer both internal vaginal stimulation and external clitoral stimulation. You can use them to concurrently experience both types of stimulation with just one toy.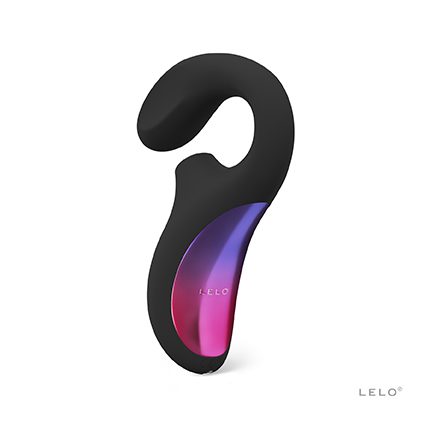 Enigma Cruise – LELO
Especially if you're looking for your first-ever rabbit vibrator, you want a vibrator that looks beautiful, has an ergonomic shape and targets all the right places. That's exactly what the Enigma Cruise does. This design is meant to stimulate the G-spot perfectly along with the clitoris.
Shegasm Pro-Thrust – Inmi
This is a unique thrusting rabbit vibrator, intended to provide thrusting, vibrating and sucking sensations to the user. The clitoral stimulator is a pressurized pulsator, rather than a traditional vibrator, which may bring a better sensation to people who don't enjoy vibrations as much or want a new experience.
Desirable Clitoral Suction G-Spot Vibrator – Irresistible
This is a smaller dual vibrator that may work better for those who prefer a less intense insertion feeling or want less of an obvious external presence of the vibrator. Not only are the four inches of insertable width an incredibly pleasurable experience, but the external stimulation element utilizes clitoral suction for a new type of stimulation.
Best Clitoral Vibrators
Clitoral vibrators focus exclusively on clitoral stimulation. While wand vibrators and bullet vibrators can certainly provide dramatic clitoral stimulation, clitoral vibrators are meant to perfectly provide targeted stimulation.
The Rose – Inya
This toy really set social media on fire when it was first released, not least because of its unique rose shape. The toy itself suckles against the clitoris with special air technology, ensuring that you never get tired of the sensation it provides.
Sona Cruise 2 Sonic Clitoral Massager – LELO
This clitoral massager has been working to make the clitoral stimulation experience even more luxurious. Not only is it waterproof, making it perfect for bath or shower experiences, but it also stimulates up to 75% more of your clitoris than just surface-level vibrations.
Satisfyer Pro 2 Next Gen Clitoral Vibrator – Satisfyer
Another one of the titans of clitoral stimulators, the Satisfyer also gives you access to a unique "suckling" sensation rather than just the basic vibrations that you might otherwise experience. Plus, it offers 11 increments of pressure waves, so you can pick the one that feels best at any given point.
Best Couples' Vibrators
Couples' vibrators are specifically meant to be used during sex. The intention is to use these vibrators as an added component to whatever type of sex you enjoy. While you can use any vibrators with a partner, these are designed to include in your favorite type of play.
XL Vibrating Remote Controlled Egg – Bang!
The remote control on this vibrator is what makes it a great couples' vibrator. With the loop on the end of the egg, it's possible to insert the egg vaginally, then remove it once you're done with play. Plus, it's waterproof, so you can use it in the shower or tub.
Evolved Frisky Finger 9 Function Silicone Finger Vibrator – Evolved
This finger vibrator is great if you really enjoy using your hands on your partner and want to make it a bit easier to provide stimulation with your hands. It's USB-rechargeable, and the tip on the point of the vibrator makes it great for G-spot stimulation.
Evoke Vibrating Strapless Silicone Strap On – Strap U
This toy is made for a partner with a vagina to really feel what it's like to penetrate their partner, with its internal G-spot stimulation and textured clitoral pad. Although the strap-on is a bit larger in size, intended to penetrate another partner with a vagina, couples who have engaged in pegging play before can also use this for anal penetration.
Best Anal Vibrators
Anal vibrators are specifically meant for anal play. Anal toys need to have a flare at the base so that they don't get lost up inside your body, and most people start off with smaller anal toys than they would vaginal toys. Plus, most of these vibrators are made for prostate stimulation, although partners without a prostate can still use these toys for a filling sensation.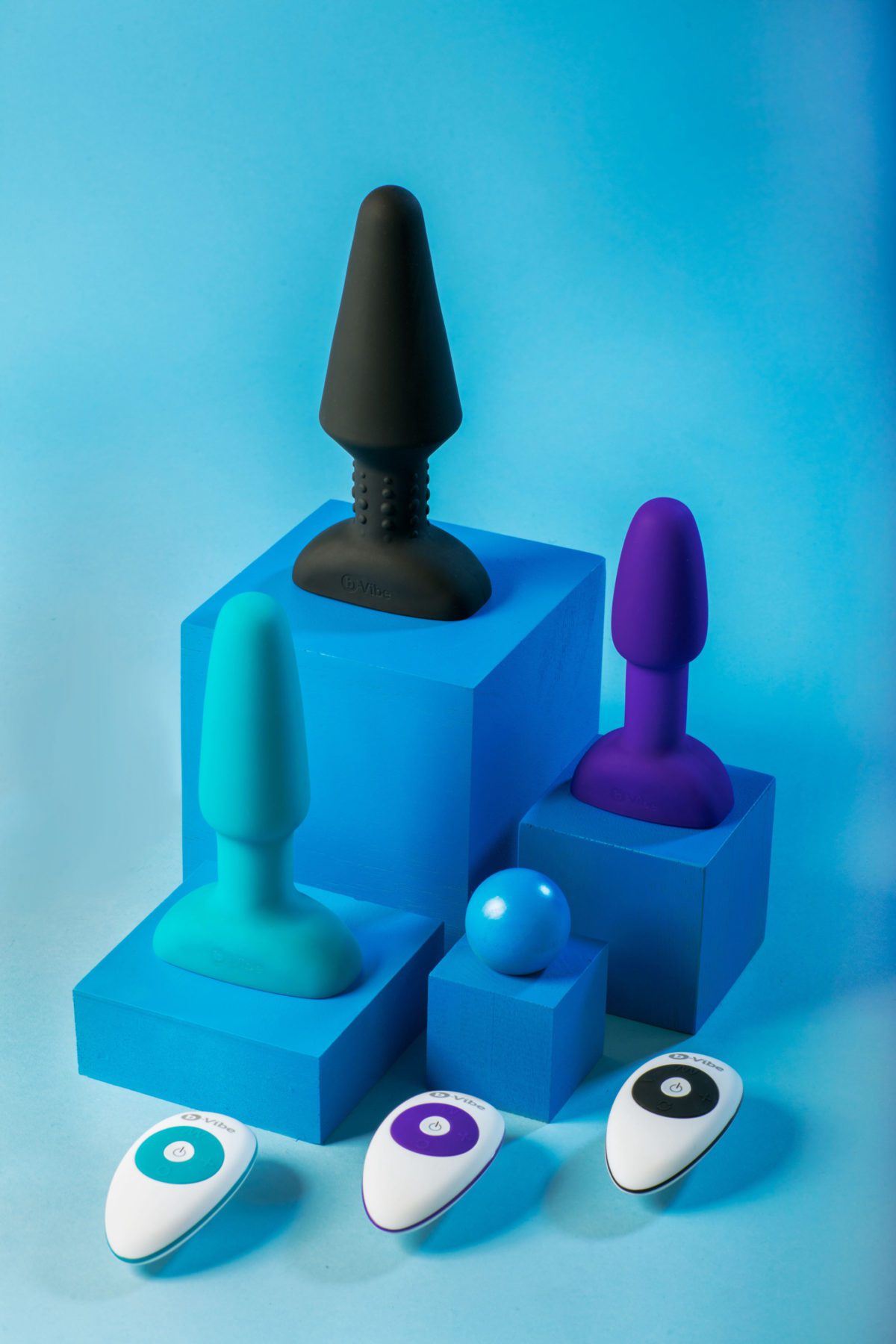 B-Vibe Rimming Plug – B-Vibe
The unique pull of the B-Vibe Rimming Plug is the fact that it's able to simulate rimming very effectively. Different from other anal vibrators, this one has a ring of rotating beads around the neck, giving you access to a unique sensation if you've never tried sphincter stimulation.
Vice 2 Rechargeable P-Spot Stimulator – Aneros
Aneros is a luxury prostate massager toy brand that has a specific design to stimulate both the prostate and the anal sphincter. Plus, because the vibration radiates throughout the entire toy, you can receive strong vibrations inside and out.
Shake Your Ass Petite Vibrating Butt Plug – Naughty Bits
If you want a toy to help you get used to the feeling of anal penetration, this petite butt plug could be a great start. It's generally very small both in length and width, and the 10 vibration patterns allow you to personalize the experience to your liking.
Best High-Tech Vibrators
In the modern world of vibrators, there are plenty of different high-tech options. These high-tech vibrators use technology to create an even more enjoyable experience. There are typically two options that people think of when they consider high-tech vibrators: Bluetooth vibrators and vibrating panties.
Bluetooth Vibrators
Bluetooth vibrators allow you to use an app to control the vibrator. Oftentimes, that means someone else can hold the remote to the vibrator, but you can also use it individually for greater control over the vibrator.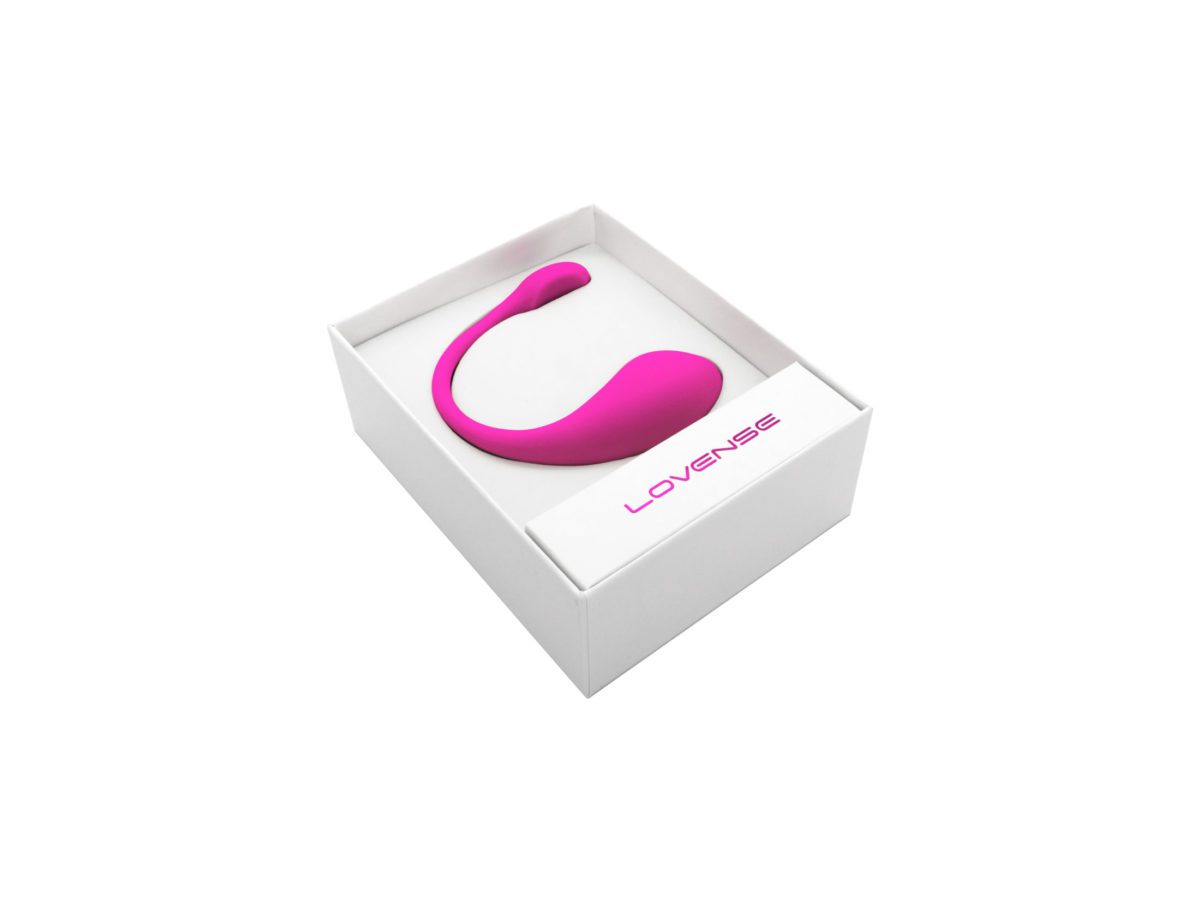 Lush 2 Bluetooth Vibrator – Lovense
This Bluetooth vibrator is absolutely one of the best and most well-known on the market, especially in the camming community. Lush has options for control through an app and a variety of unique options including Speed Mode, which allows the toy to react to your movement. Plus, it's essentially silent, making it an incredible choice for discreet play.
Chorus – We-Vibe
This is both a couples' toy and a Bluetooth toy. Its profile is small enough that many people can insert the toy and have a partner penetrate them at the same time. Plus, if you'd rather have your partner take control of the experience, you can give them control over the app.
Svakom Sam Neo – Svakom
This unique masturbator allows you to connect to an app, available on the Google Play Store or Apple App Store, to sync the masturbator to 2D videos. That means you can feel like you're really in the moment, which can bring a completely new experience to your masturbator.
Vibrating Panties
Vibrating panties are underwear that have a vibrator attached to the inside of the panties themselves, or vibrators created with a specific design to be used inside any pair of underwear you already have. They typically attach to a remote control, which you can hand off to your partner if you're interested in enjoying yourselves without being too noticeable.
Lock-N-Play Remote Panty Teaser – Cal Exotics
This vibrator is designed to go inside whatever panties you already have, with an ergonomic design that stimulates your clitoris and labia. Plus, the remote control works up to 33 feet away, meaning that your partner can control you from across the room.
15 Function Vibrating Panty – Nu Sensuelle
This is a pair of one-size-fits-most panties that comes with a vibrator. The vibrator itself is rechargeable, waterproof and has 15 functions, which means that your partner can decide exactly how they want to tease you.
Moxie Panty Vibrator – We-Vibe
If you're interested in connecting to your vibrating panties through an app, the Moxie Panty Vibrator is a great option. You can create your own patterns, control the vibrator from anywhere—even if you're not in the same room—and recharge the toy with the USB connector.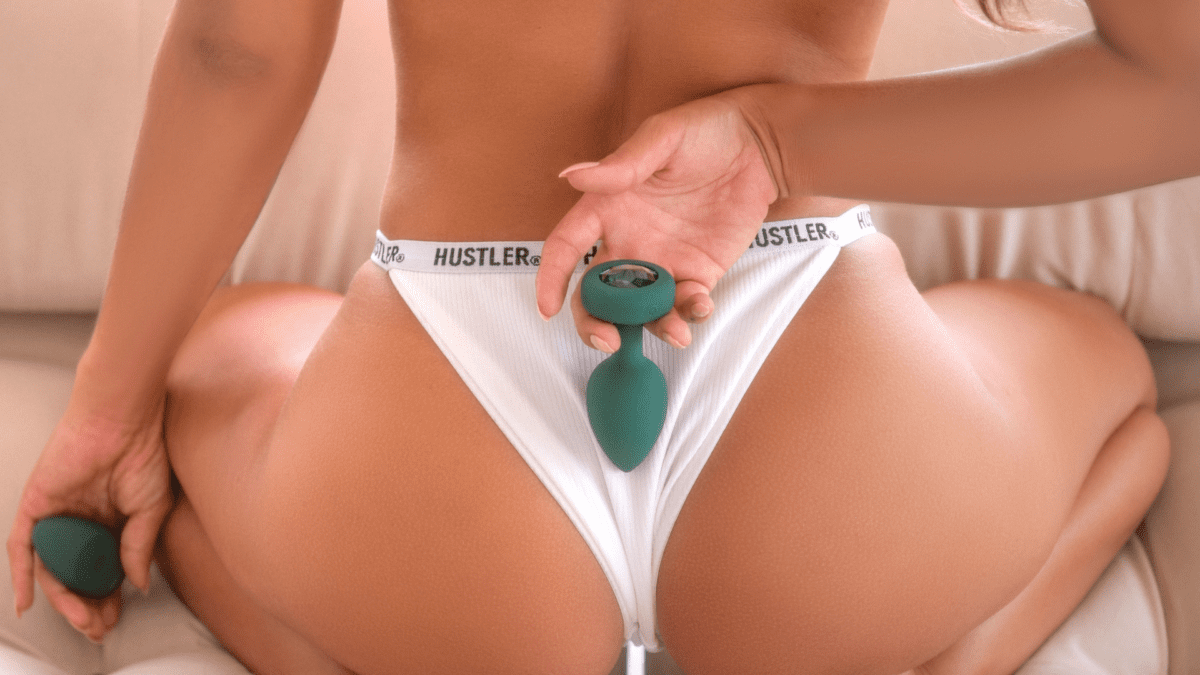 Conclusion
Vibrators are amazing—they can be a great option for people who want to try out new things by themselves or who are interested in getting a little bit of a helping hand during sex. No matter what kind of stimulation you're interested in, there's a vibrator out there for you. Use these toys and more from HUSTLER® Hollywood to discover the best orgasm of your life.