I have always believed that we need to be the change we want to see in the world. I started as a volunteer at a young age, and by the time I was 16, I was running a teen volunteer organization at my local neighborhood hospital. The volunteers ranged in age from 15 to 17 and would help the departments with small tasks and visit patients, especially the elderly. I volunteered in the diagnostic imaging ward and still have a strong memory of the day an elderly woman came in alone for a procedure in which a needle and catheter had to be inserted into an artery in her leg without anesthesia. I asked her if it was okay for me to stay with her and hold her hand during the 30-minute procedure. Tears welled up in her eyes, and she kept thanking me for being with her. I have never forgotten that moment. Small gestures—letting people know they aren't alone and that someone cares—are the very definition of humanity. Through the years my efforts have become more diverse, from volunteering at the Special Olympics to being active in manatee conservation.
Adult performers are sometimes viewed one-dimensionally, based on their personas on the job or onscreen. But when the heels come off or the cameras stop rolling, the amazing sex workers featured here use their time to help others and spread awareness for causes near and dear to them. They give onscreen and off and were kind enough to share details of their humanitarian efforts with HUSTLER.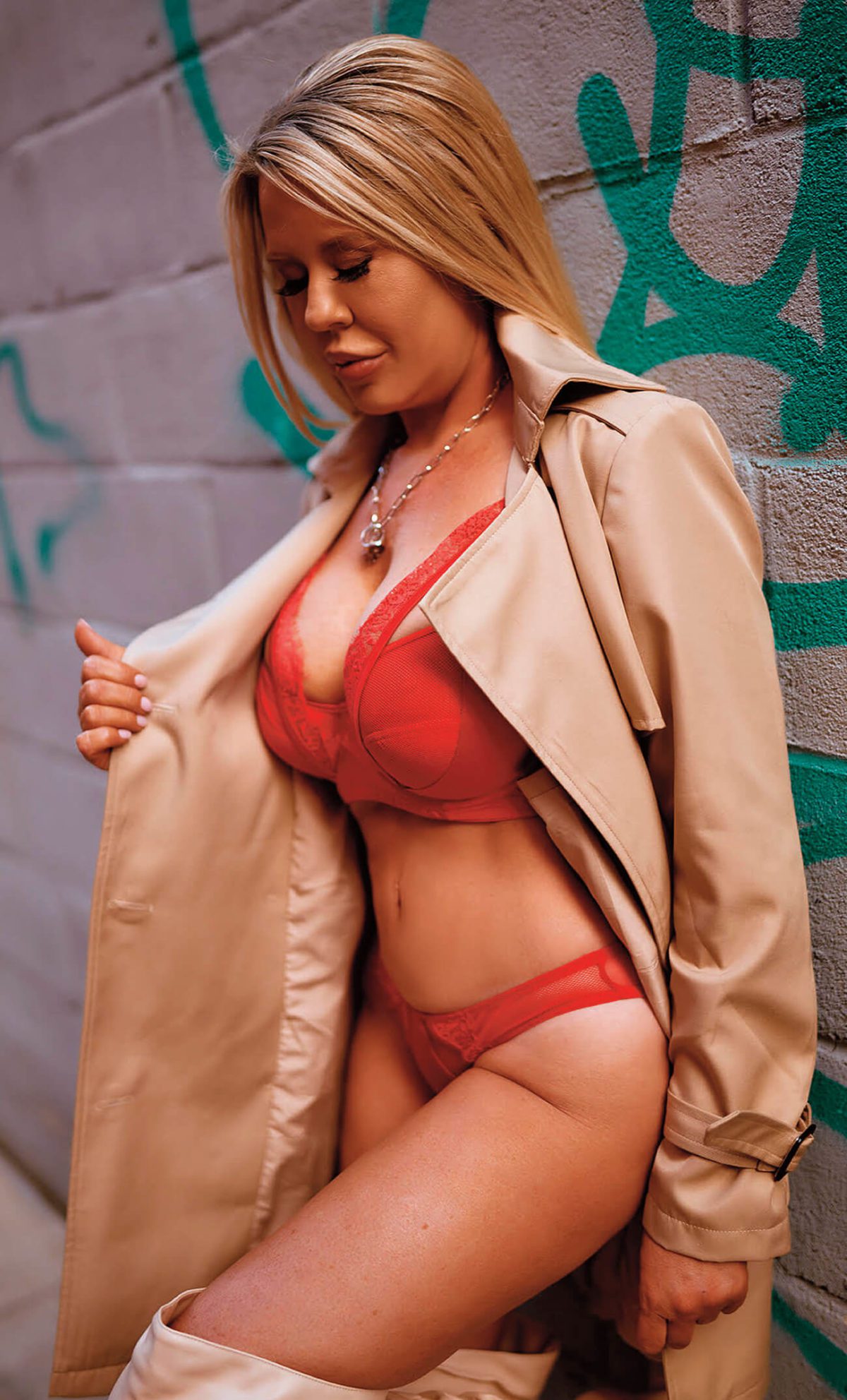 GRACE EVE, ESCORT
Twitter & Instagram: @Acute_Aphrodite
Grace uses her own childhood health struggles as a catalyst for her volunteer work. In her time off, she helps out at Ronald McDonald House, a nonprofit dedicated to supporting the families of sick children in their time of need.
HUSTLER: You're passionately vocal online about the importance of philanthropy. Can you talk a little about that?
GRACE EVE: Philanthropy is an important part of being a productive member of society. The more passionate we are about a subject, the easier it is to give what we can to help others. As a child I was diagnosed with cancer. With my treatment center two hours away, my parents struggled to get me to chemotherapy appointments and with the long stays required for said treatments. Because I was able to overcome cancer, giving back to families who struggle is personal to me.