Because choosing the right person to cede control to takes a lot of self-determination.
Mired in self-doubt over the prospect of booking your first Domme? Don't be. Chin up and eyes forward, slave—we're going to teach you how to make all your sub fantasies come true, minus the anxiety of not knowing where to start.
Your guide for this voyage is a dominatrix who has dedicated two decades of her life to perfecting the fine art of kink. Mistress Blunt (pictured) is a professional, schooled at an "old guard" upstate New York training chateau where she studied power dynamics and BDSM before settling in Brooklyn, where she offers professional sessions to a very select clientele.
Strap yourself in; this is going to get very real, very fast.
HUSTLERMagazine.com: It can be daunting to articulate one's kink and what one needs in order to be fulfilled. Some people must freeze in their tracks when it comes time to look for a Domme. What should that first step be?
Mistress Blunt: Of course it is intimidating! If you are contacting a pro Domme, it is probably something that you've been thinking about for a while. It's a fantasy that you've been building up, and you are so close to it becoming reality. Making steps towards manifesting your desires can be a challenge, and learning how to ask for what you want can be just as difficult as actually receiving it. That being said, most experienced pro Dommes have a substantial web presence. The internet gives us the space to really lay out what we are looking for in a client or a submissive, to share our specific interests, and to call in the kinds of sessions that we truly enjoy.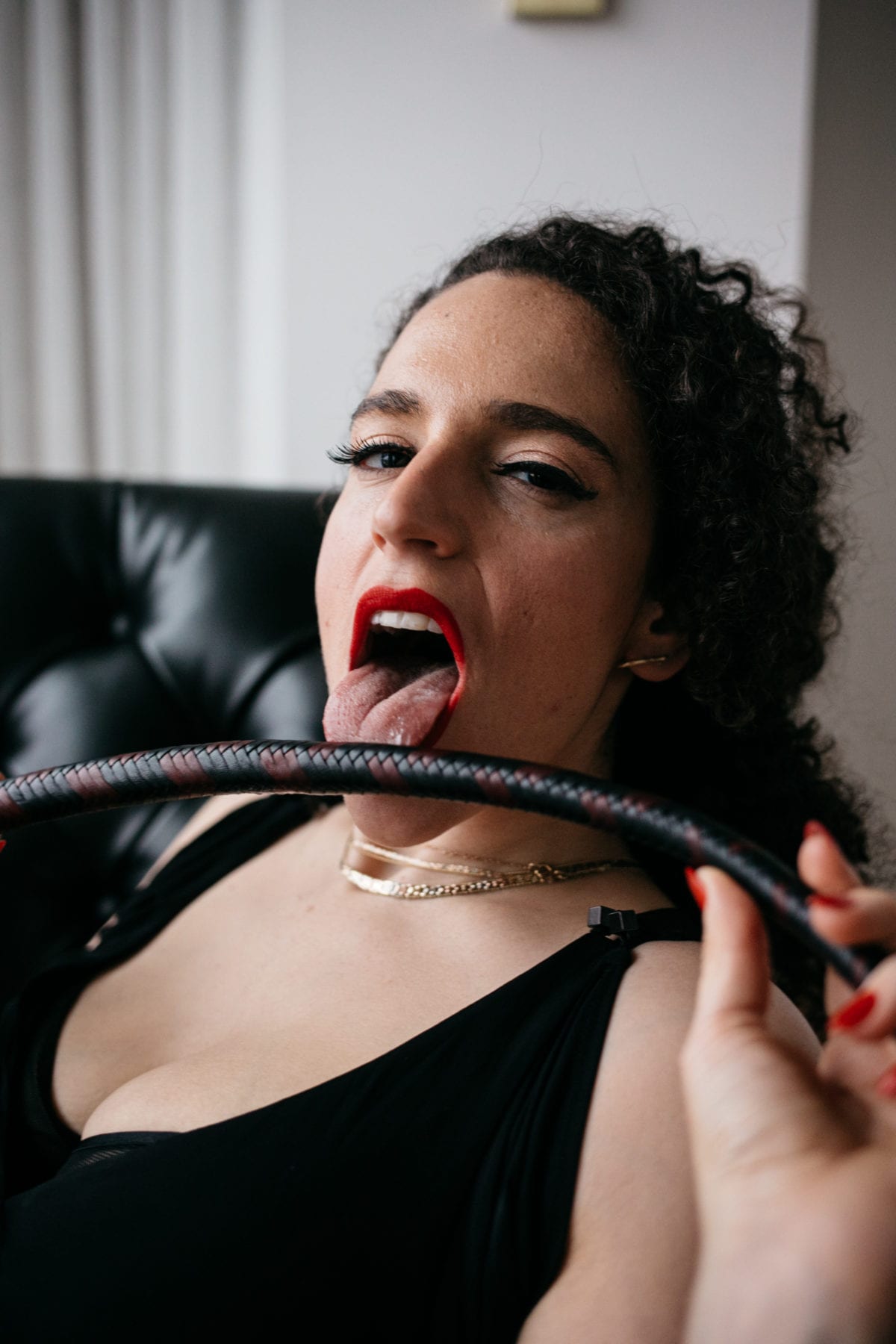 Obviously it's not a one-size-fits-all situation when matching subs and Dommes. How does one begin to match desires with a Domme's skill set or specialty? Is it as simple as reviewing the info on a Domme's Twitter profile or website?