An erotic practice that revolves around audio "triggers" has its followers sounding off in a whole new way.
Just when it seems like we've discovered every possible way to get off, a new and unique phenomenon comes along. Such as ASMR, which stands for Autonomous Sensory Meridian Response. While that may sound like a mouthful, it's a surprisingly simple way to discover an entirely unique manner of stimulation. Lend us your ears…
ASMR is all about tingles; the physical reaction to certain audio "triggers" that create a blissful and warming sensation, starting at the head and neck and working down throughout the body. These triggers can be set off by any number of sounds, from scratching to whispering, awakening subconscious and primal responses that can either provide an innocent way to relax or a gateway to erotic discovery.
To understand more we enlisted an expert: Romi Rain (pictured below) is one of the most exciting and innovative stars working in the adult industry today. She's also one of the online queens of ASMR, with her SFW YouTube videos garnering millions of hits. Romi has also combined the art of ASMR with adult content through a range of spectacularly sexy clips that take a whole new approach to turning on her fans.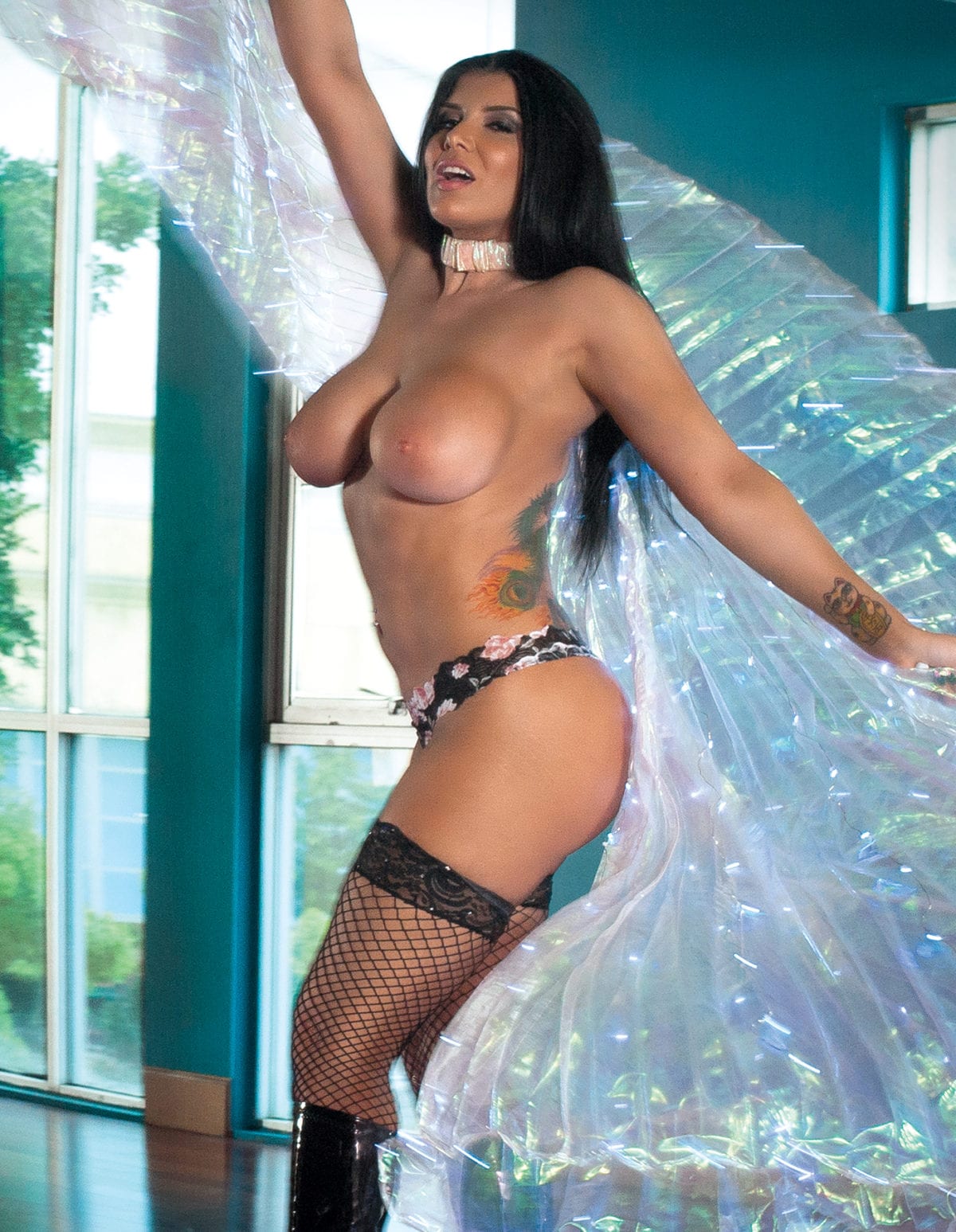 "I love that ASMR is becoming a lot more mainstream," enthuses Romi. "I remember when I started talking about it a couple of years ago, a lot of people considered it a silly little YouTube trend, but it's a lot more common than people realize and has been around forever."
Romi compares the sensation to sound therapy, or the meditative qualities of a yoga class, before explaining how the deep reach of the tingling is akin to "getting a massage, or those nice little feelings you get when someone's whispering in your ear."