She's heard it from countless club owners who expected her to bomb: People won't laugh at a sexy woman telling jokes. They were always surprised when Macie killed instead. "It's an element of surprise I guess," she reasons. "Especially if they aren't familiar with your work. Most men are confused about how your tits can be funny."
Macie popped her cherry at The Comedy Store in Los Angeles, after years of "almost no work ethic" and a bad breakup that ended when she was slapped with a restraining order. "I had a really dysfunctional childhood and wasn't too qualified to do anything else," she admits.
After just three and a half years of working the clubs, she caught the eye of Last Comic Standing and became a finalist on Season Four. Fame was finally hers when Howard Stern named Macie his Funniest Hottest Comedienne.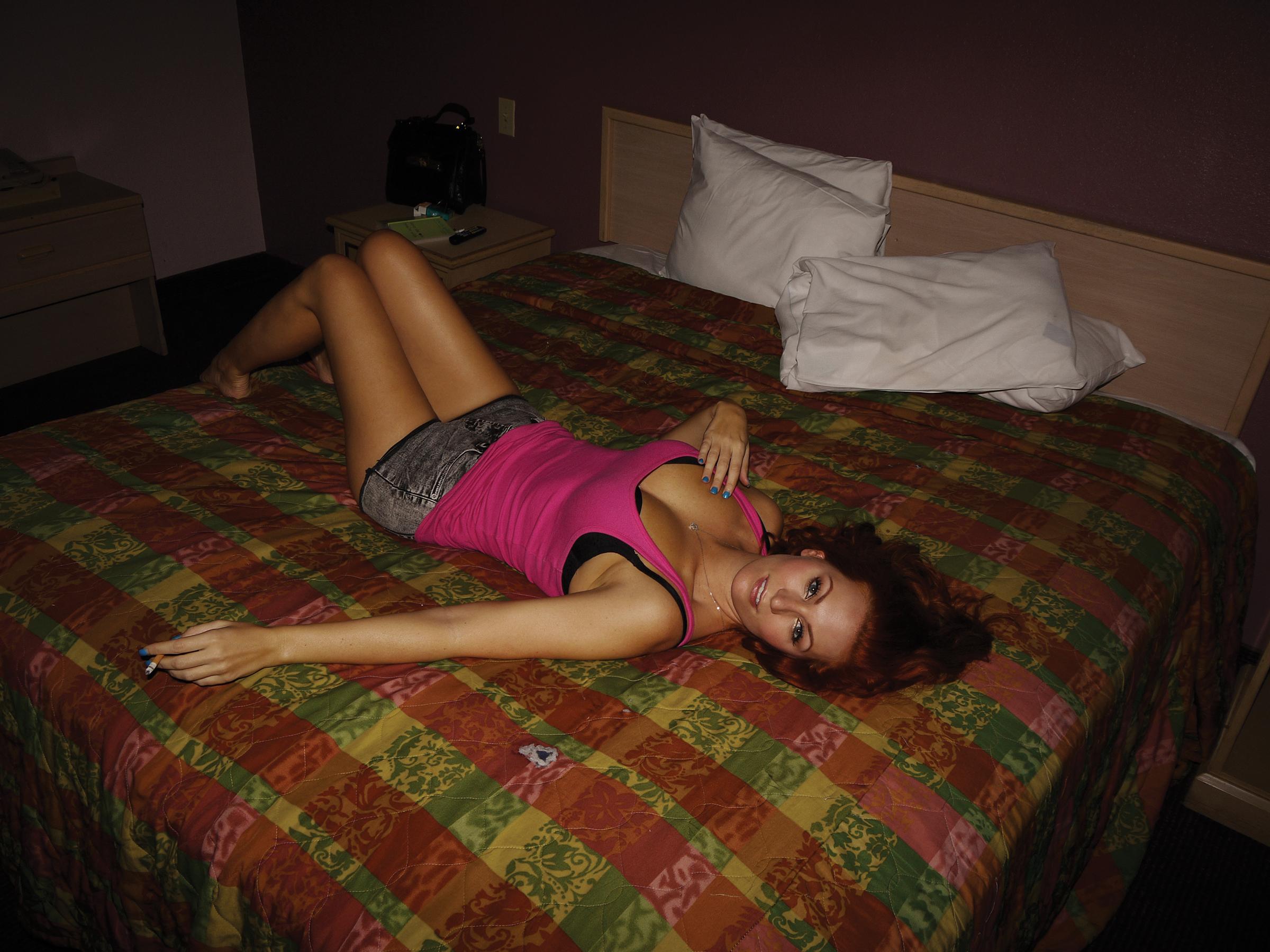 HUSTLER: I know you were up early this morning for radio. That must be the worst part of a comedian's job.
APRIL MACIE: Absolutely! We're lazy people by nature. It's the worst, having to hurl your body up at 4:30 a.m. and paint your face for some local news show. I'm just laying here like a slob now.
What pushed you into comedy?