Inked, pierced and modded to the max, alternative adult performers and creators are so much more than the sum of their sleeves and ear gauges. They celebrate beauty born of rebellion and forged in the fires of blessed nonconformity. From industry edge-dweller to walking the red carpet, alt models today are making their own success without fear or compromise. Facial tattoos, xenokitties, pussy pops, secret jellyfish: their bodies tell a story. It's a tale of resilience and courage in the face of normalcy and its tyrannical reign. Alt models are the real deal, and our love for them is anything but skin-deep.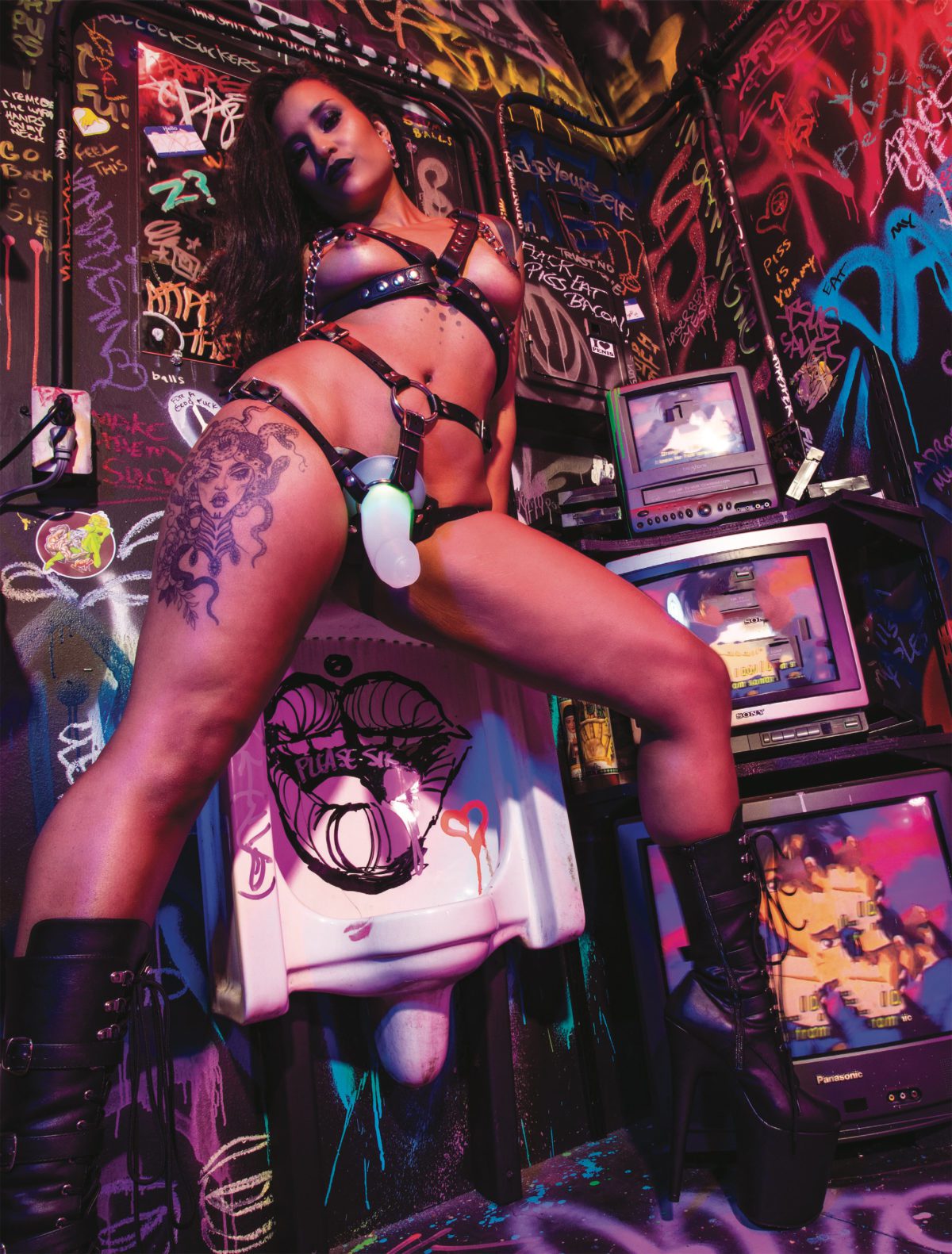 SYENITE SONG: THE BODY POLITIC
The sweet taste of success should be savored—just ask Syenite Song, who celebrated their New York Fashion Week debut by sucking on a lollipop stored securely betwixt their labia. The educator, performer and avid piss play practitioner discusses body modification as a means of reclaiming autonomy.
HUSTLER: I have so much to ask, but first things first, you're in Europe right now. Business or pleasure?
SYENITE SONG: Pleasure…and a bit of pain too, haha. I'm here to add to my tattoo collection.
Tell us about your new ink.
I got a gorgeous chest piece from Tamara Lee in London. She did the geometric tattoo I have under my tits, so I had her draw up a companion piece for it. I've now got a snakeskin-esque pattern extending from my sternum to my collarbones and out to the blackwork on each of my shoulders. I love it so very much!
You've been a sex worker since 2019 and a content creator since 2021, but your alt journey started long before that. Do you remember those first formative experiences?