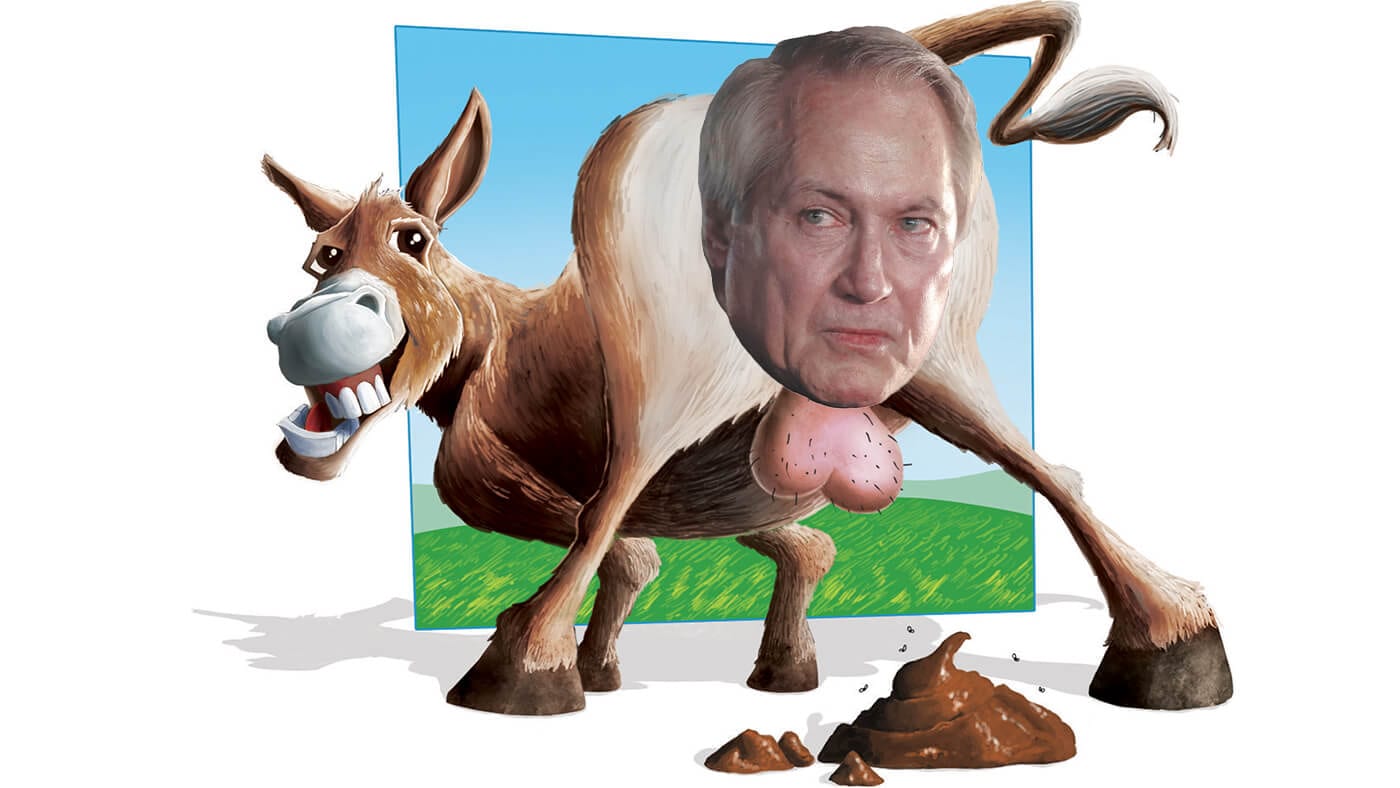 Many people assume that highly educated professionals—medical doctors, lawyers, professors, scientists—are a sane, rational lot, untroubled by the crackpot ideas that afflict more ignorant folk. They couldn't have plowed through all those difficult lessons and lectures in college with a screw loose, right?
That's way wrong. We've got mad scientists, quack doctors and lawyers who'd be better off laying bricks or gelding hogs: case in point, the mad-as-a-hatter, Trump-loving lawyer from Atlanta, Lin Wood. Along with legal sidekick Sidney Powell, Lin (short for Lincoln) was the numero-uno mouthpiece spewing the "stolen election!" bullshit that inspired a mob of Trump goons to storm and ransack the Capitol in Washington on January 6th.
Wood wasn't always a lunatic; he started his career as a high-end ambulance chaser, litigating personal injury and medical malpractice cases before representing Richard Jewell—the security guard railroaded for the Centennial Olympic Park bombing in Atlanta—in a defamation case in the mid-'90s. He did a good job at getting the innocent Jewell numerous monetary settlements and made a name for himself in national headlines. That led to another high-profile case: defending the parents of JonBenet Ramsey—the six-year-old girl mysteriously murdered in 1996—in defamation suits against publishers and news organizations that had speculated about the parents' guilt in the case. So far, so good.
But then, like many other gullible Americans, Wood succumbed to the virus of Trump Derangement Syndrome, unable to accept that the Golfer in Chief had lost the election. After the Orange Messiah got trounced, Wood completely flipped out. He told Mark Levin in an interview that he believed that Trump had actually won "a 70%-plus landslide election in the nation," rather than losing, with only 46.8% of the vote. How to account for that difference? Massive voting fraud! screamed Wood and Powell. Together they launched a flurry of lawsuits to stop battleground states that went for Biden from certifying the results (all of them eventually dismissed). While litigating on Trump's behalf, Wood filed an expert analysis from ex-GOP congressman Russell Ramsland purporting to show suspiciously high voter turnout in Democratic areas in Michigan. This would have been a huge scandal if true, but it wasn't. The conservative legal blog Powerline reviewed the affidavit and noticed that a lot of the municipalities the legal geniuses included on the document were actually located in Minnesota and other parts of the Midwest. An angry district judge in Michigan tossed the baseless lawsuit, saying it seemed to be more "about the impact of their allegations on people's faith in the democratic process and their trust in our government." The City of Detroit even referred Wood and Powell for disbarment.