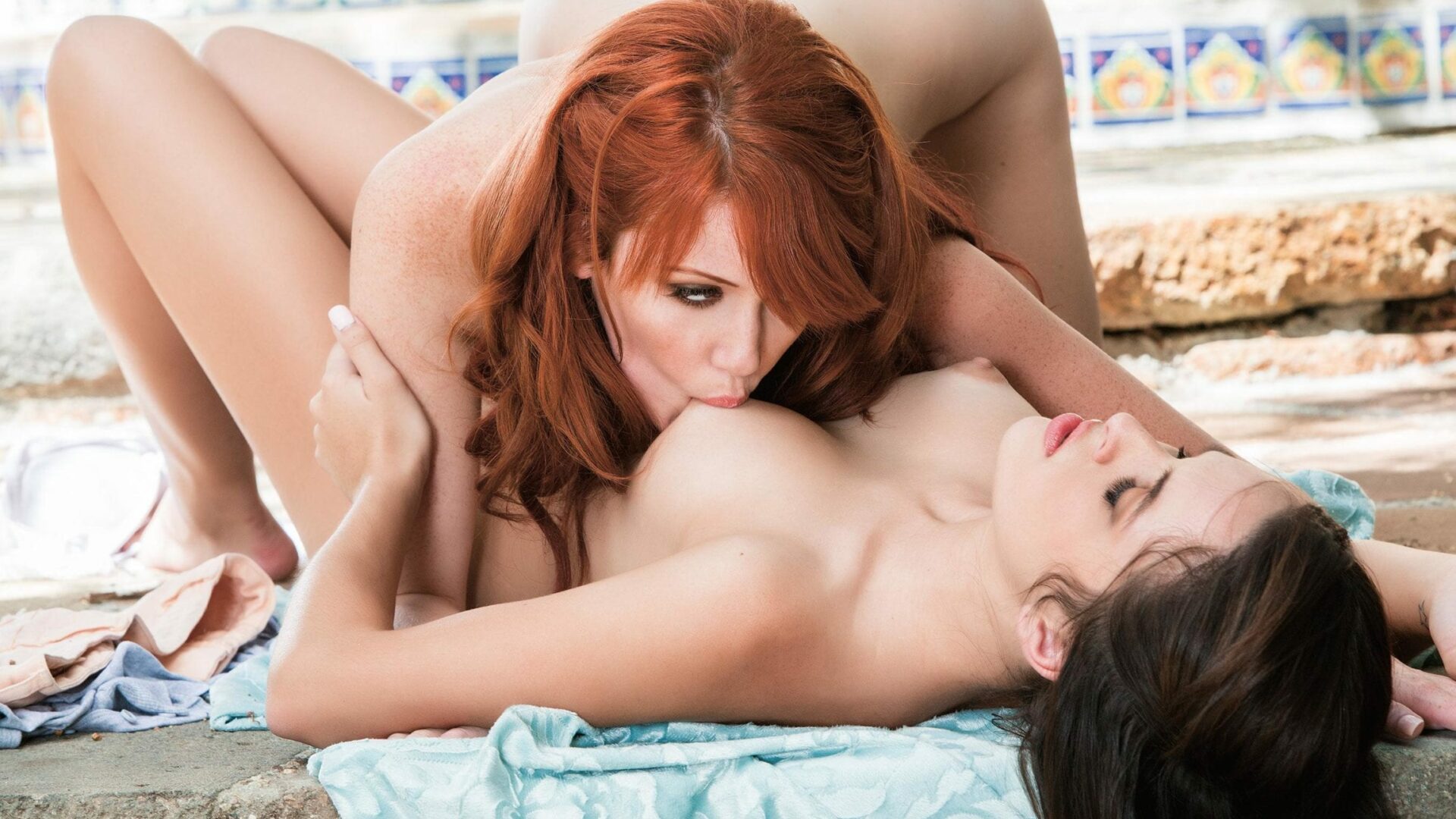 Natalie Heart & Elle Alexandra
About Natalie Heart & Elle Alexandra
ELLE'S VITAL FACTS
HOMETOWN: Bakersfield, CA
AGE: 25
HEIGHT: 5-6
MEASUREMENTS: 34A-24-35
FAVORITE POSITION: Facedown, ass up, arms behind my back 😉
TWITTER/INSTAGRAM: @ElleHeartsGirls
"I'm really into cars. I've grown up around them, and currently I do auto rallies all over the country. I even wrench on my own vehicles. Any time cars and sex go together, I'm a happy girl. Don't be afraid to bend me over a Jeep or toss me into a backseat—I really won't mind.
"If I'm not mistaken, this was Natalie's first girl-girl scene. I'm honored to have taken her lesbian porn virginity. The grass was super itchy, but Natalie is so hot, I didn't care." —Elle
"Male, female, I'm good with either, as long as there's passion. With a guy my favorite position is doggy. I just love it when a man takes control. Shows how masculine he is. It's seriously sexy watching a man take what's his.
"Elle was amazing to work with. I can honestly say that she really loves girls as much as I do. Things definitely got steamy, and I'd love to play with her again." —Natalie
More Natalie Heart
---
Find Natalie Heart & Elle Alexandra In