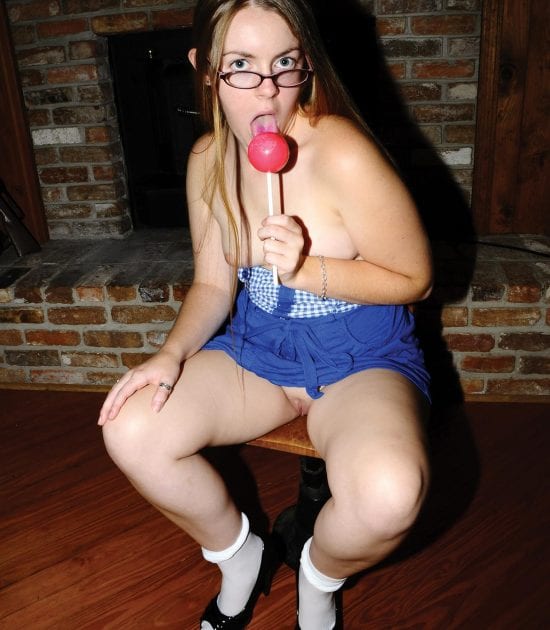 I love giving blowjobs, getting fucked hard and coming harder!
About Mistress Marie
"One day when I was still in high school, I stumbled across my granddaddy's HUSTLER stash by accident," coos this "straight, loyal and brutally honest" 21-year-old out of Huntsville, Alabama. "Ever since then I wanted to be in the magazine." While waiting for her dream to come true, Mistress Marie seemed hellbent on causing accidents. "I've pulled down my pants in the car and flashed my ass at random people driving by," the 5-foot-0 tyro explains."Being naked is fun. I also like cheesecake, watching medical dramas on TV—I'm training to be a radiologist— and listening to Marilyn Manson and the Used. Music keeps me sane." Now the Grey's Anatomy, House and Private Practice fan reveals how profane she gets in private: "I love having a dick in my mouth and fucking doggy-style. Besides getting deeper penetration, I look amazing from behind, so it provides a nice view for my partner and access to my sweet cheeks. I absolutely love to be spanked." As for a fantasy, Mistress Marie muses, "Thinking about having sex on a balcony where people could see the show really gets me going." Just seeing the saucy tart à la carte is pretty sweet.
Photos by NewAmericanPinup.com
---