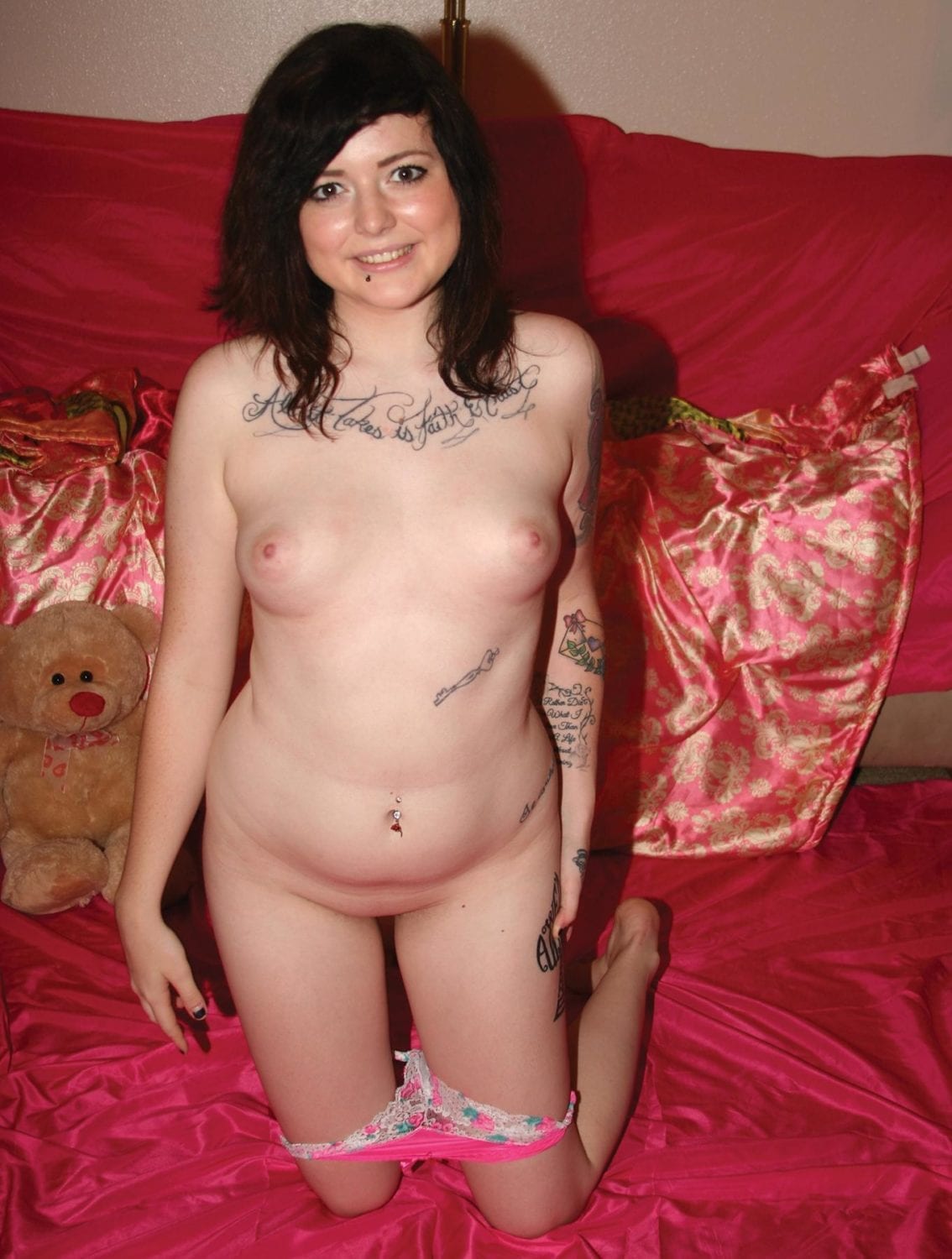 I'd love to give Danny Worsnop more than just a manicure!
About Mickey
This "nice and sweet" nail tech from Wailuku, Hawaii, will be turning 19 in April, so Beaver Hunt peepers may wanna do more than sing "Happy Birthday" as she bares the whole kit and caboodle. Mickey has definitely nailed it as a first-time skin-mag model. "Posing nude seemed like a fun way to earn some money," notes the 5-foot-6 Aloha Stater, whose pastimes include drawing anime art, watching Bates Motel and Grey's Anatomy and listening to her favorite bands—We Are Harlot (led by her dream dude Danny Worsnop) and Black Tide.
Mickey's always up for being a harlot, but we especially admire a chick who digs dick in off-the-wall places. "I had sex with my ex-boyfriend in the back of a theater once," Mickey elaborates. Alas, the sweetie's newest kick for goes male rockers and tone-deaf Romeos. "Girl-on-girl sex is my pixie dust," Mickey marvels.
Photos by Mahalos Chuck
---