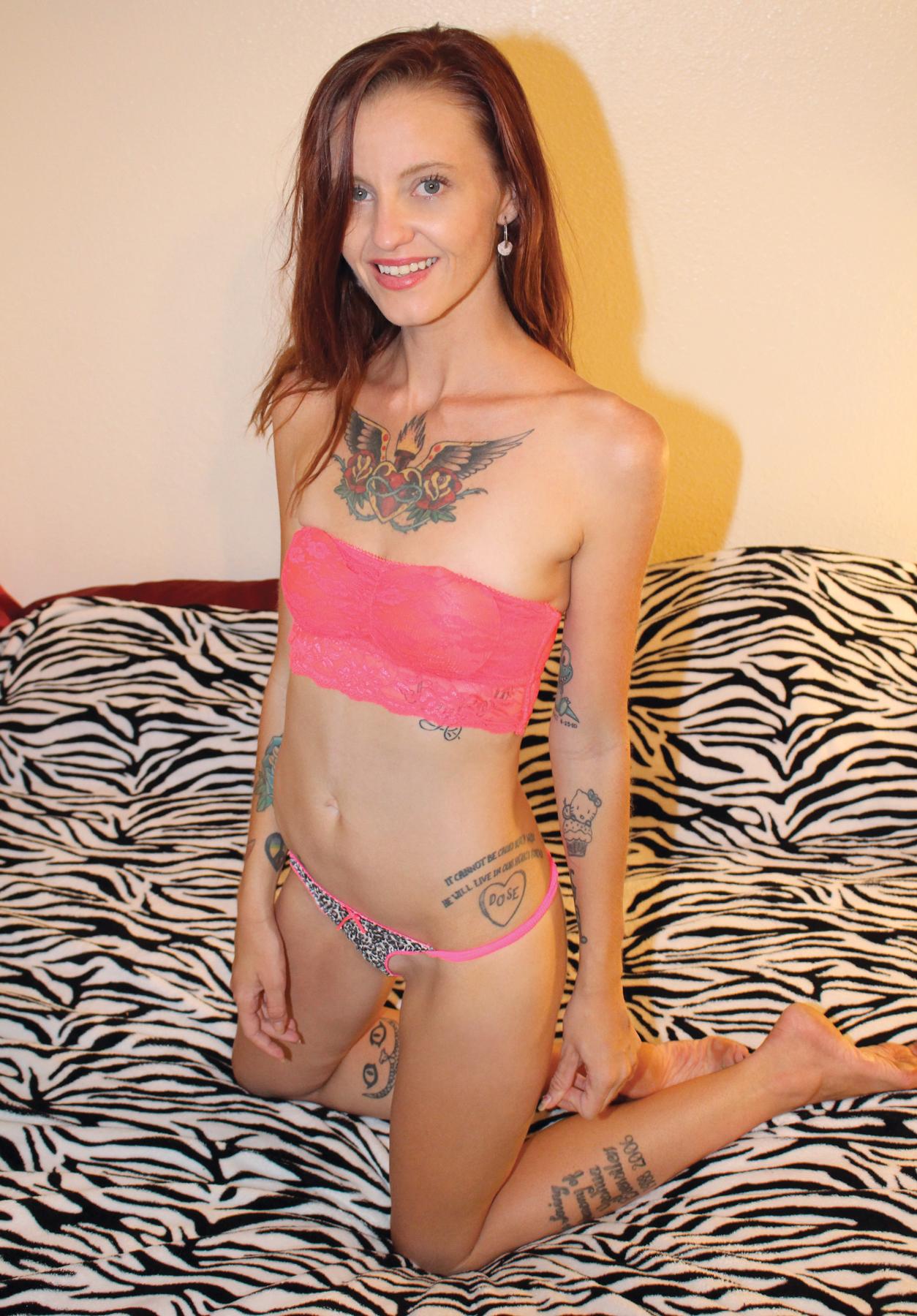 It feels so good to have a pounding dick in my ass.
About Echo
"I'm very seductive," reckons Echo, 26, a stay-at-home mom from Arvada, Colorado. "I like encouraging men and women to drool over me." She can even do it without getting undressed. "I was a hostess at a Japanese restaurant," the 6-foot-1 swimming and "really good pot" enthusiast explains. "I always bowed to greet the guests, making sure they could see down my low-cut blouse. I made great tips there."
When Echo is hungry for something more invigorating than sushi or beef teriyaki, she doesn't like to get just a tip: "From personal experience I can say that small penises just don't get the job done." In sync with Echo's size-matters credo is her fantasy: "being a porn star." But she has already outdone many gals in the jizz biz. "When I was in high school, I did the whole football team," Echo proudly recalls. "And I wasn't even a cheerleader!" Echo's down-and- dirty résumé also includes "an orgy with four men and five girls," a passion for ass fucking and being an obliging, drooling homebody. "I love to give head while I watch TV," the Gotham  fan exults.
 —Photos by Mahalos Chuck
---