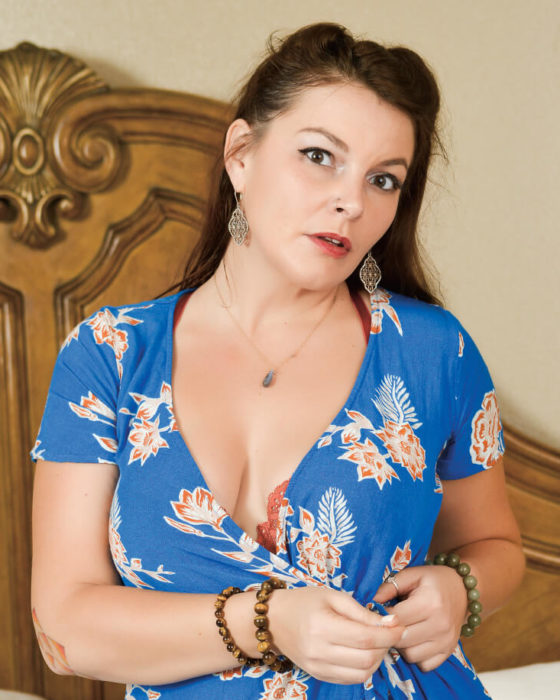 "I dream a lot about being able to go down on myself. I think this is what drives my yoga practice. Another fantasy is getting double-penetrated."
About Daniella Valenti
"I wanted to appear in HUSTLER because Larry Flynt is a freedom-of-speech advocate," says Pompano Beach, Florida, native Daniella Valentini, 32. "So am I." The 5-foot-6 newbie—who resided in Dollar, Scotland, as a teenager—has a diversified working life. She's a yoga trapeze instructor, certified massage therapist and writer. "I'm genuine, playful and professional," Daniella tells us.
"My hobbies are yoga, hiking, vegan cooking, gardening and travel. My favorite TV show is Strange Angel, and my favorite book is Amber Dawn's Sub Rosa. It's a fantasy novel about magical sex workers." As for Daniella's musical tastes, they range from Cat Power, Thievery Corporation and Little Dragon to legends like Otis Redding, Billie Holiday and Jimi Hendrix. Daniella, whose most daring sexcapade took place in an airport bathroom, wraps up her revelations with gusto: "I'm a bi switch, meaning I can be either submissive or dominant, and I'm a devotee of tantric sex. I really fancy yab yum [the female lover is seated on the male's lap], cowgirl, doggy and squirting."
---